Pakistan Supreme Court's Historic Live Broadcast: Chief Justice Isa's Bold Move
(CTN News) – On Monday, state television in Pakistan aired live coverage of proceedings at Pakistan's Supreme Court, providing a rare glimpse into the inner workings of an institution that has long had a significant impact on the country's politics.
This action inaugurates the tenure of Qazi Faez Isa as Chief Justice of Pakistan.
After the retirement of Justice Umar Ata Bandial on Sunday, Isa, then 64 years old, was sworn in as chief justice. Isa's first act as chief judge was to begin broadcasting the trial to the public.
At the beginning of the proceedings, Isa announced, "It is a majority consensus decision to telecast live" on Pakistan Television, the state-run broadcaster. The court had previously barred live broadcasts of sessions.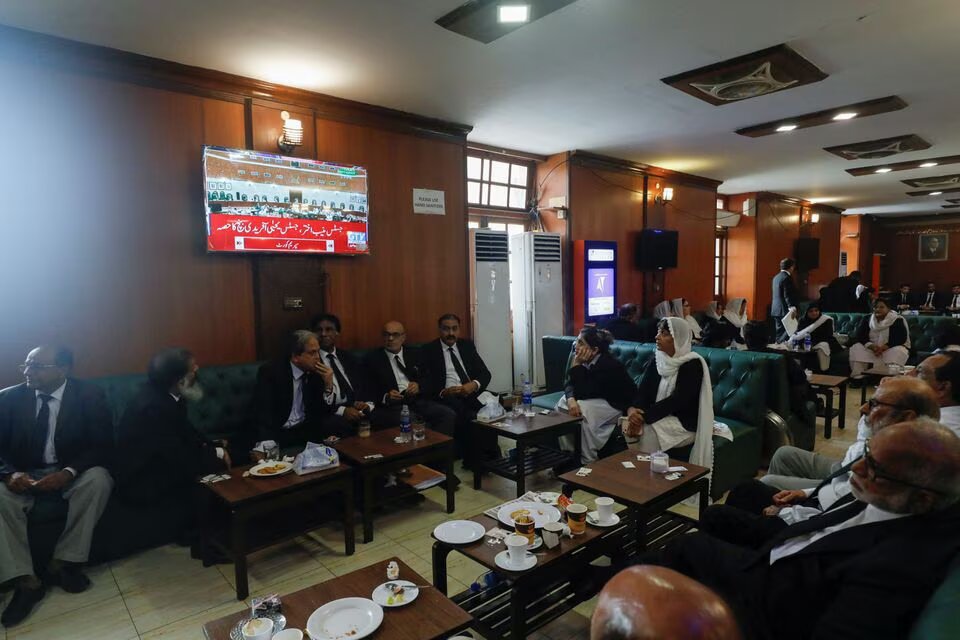 All major Pakistani broadcasters aired the show without interruption.
The case's relevance to legislation limiting the chief justice's ability to take up any legal matter immediately (known as suo moto action) and to entrust matters to his colleagues judges added an extra layer of intrigue to the proceedings.
Former Prime Minister Shehbaz Sharif's coalition administration and Isa's predecessor were at odds over laws passed by parliament earlier this year.
When a member of the Supreme Court reaches the mandatory retirement age of 65, he or she must resign, and the next most senior justice is promoted to the position of chief justice. A chief justice may serve for as long as they see fit.
Isa's promotion has piqued the curiosity of people all around the country because of his notoriety as a controversial judge who has issued harsh rulings denouncing the influence of the country's powerful military in politics.
Pakistan's 76-year history has been dominated by the country's military, which has the power to form and dissolve civilian governments. Critics claim that the judiciary has a long history of legitimising military rule and assisting the generals in removing democratically elected leaders.
Under a caretaker government led by Prime Minister Anwar ul Haq Kakar, who hails from a pro-military party, political parties and observers say army generals are aiming to once again consolidate their influence over the country's governance.
A 2019 verdict by Isa raised serious doubts about the role of the military and its Inter-Services Intelligence (ISI) espionage agency in mediating an agreement between Islamists and the then-government.
Attempts were made in 2018 to have Isa removed as a judge on claims of financial wrongdoing by former Prime Minister Imran Khan, who was close to the then chief of the ISI Faiz Hameed, but the charges were dismissed by his fellow judges in 2019 for lack of evidence.