Historic House Vote: Kevin McCarthy Ousted As Republican Speaker Amid Party Infighting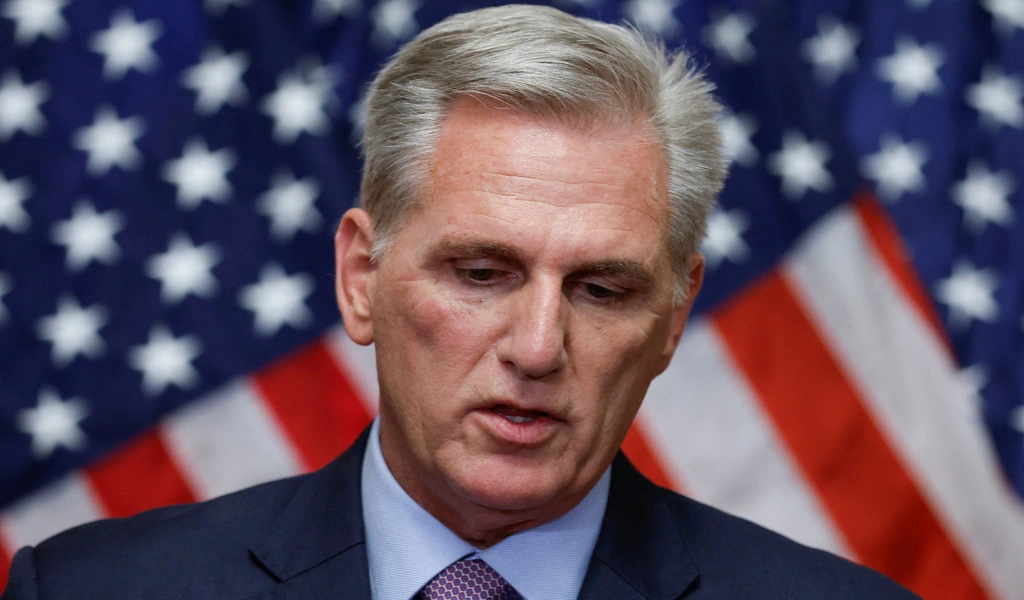 (CTN NEWS) – In an unprecedented turn of events, the United States House of Representatives voted to remove Republican House Speaker Kevin McCarthy in a 216-210 vote on Tuesday evening.
This historic decision marks the first time in U.S. history that the House has voted to remove its leader, highlighting the deep divisions and infighting within the Republican Party.
The move to oust Kevin McCarthywas spearheaded by far-right Florida Congressman Matt Gaetz, who accused the now-former Speaker of failing to take a stand where it mattered most.
Gaetz declared, "So if he won't, I will," before the vote, reflecting the frustration of the GOP's hard-right faction with Kevin McCarthy's leadership.
This dramatic vote underscores the growing turmoil within the Republican Party, commonly known as the GOP, as its far-right members clash with Kevin McCarthy.
Since assuming the role of Speaker in January, Kevin McCarthy has faced multiple challenges from within his own party, revealing a lack of consensus on its direction and leadership.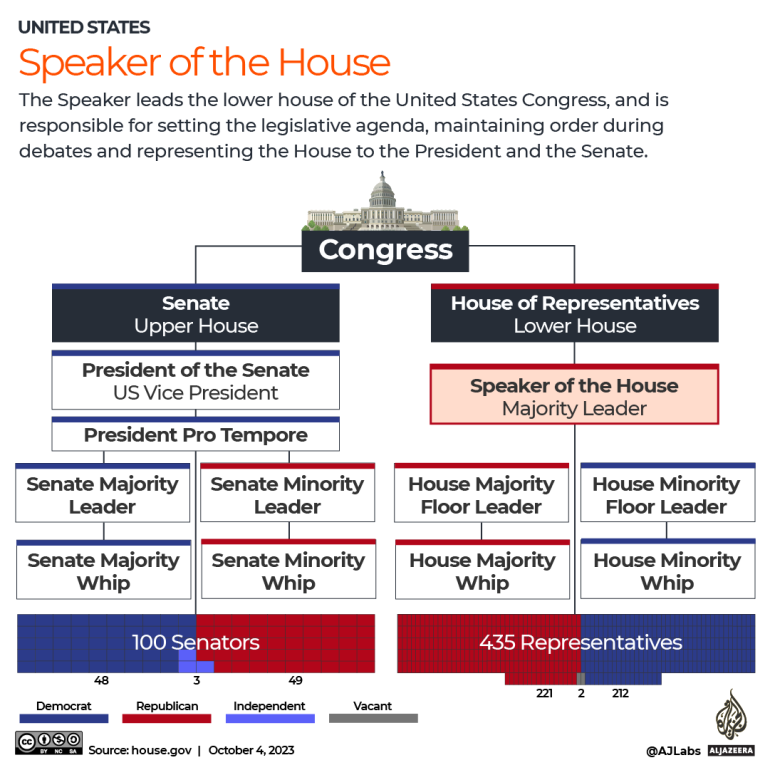 Defection and Democratic Opposition: Kevin McCarthy's Fall From Speaker
In the pivotal vote, eight Republicans broke ranks with McCarthy, sealing his fate and preventing him from securing the majority needed to maintain his position.
Democrats, who had their own grievances with McCarthy over his perceived efforts to appease the GOP's far-right wing, refused to support him as well.
The removal of Kevin McCarthy as Speaker of the House leaves a void in Republican leadership, with no clear choice emerging within the party to fill his role. This uncertainty adds to the political turmoil at a time when the country faces pressing issues and legislative challenges.
White House Press Secretary Karine Jean-Pierre emphasized the urgency of selecting a new Speaker, highlighting that "urgent challenges facing our nation will not wait." She emphasized the need for leadership that prioritizes the issues affecting American lives.
Without a Speaker in place, the House of Representatives faces significant challenges in advancing crucial legislation, including vital spending bills. McCarthy, in response to his removal, announced that he would not seek the position again.
Adolfo Franco, a Republican Party strategist, described McCarthy's removal as a result of "a five-seat majority in a divided government."
He highlighted the reality of a Democratic president and Senate, which limits the GOP's ability to secure absolute majorities. Franco characterized the move led by Matt Gaetz as "entirely personal" and driven by a personal vendetta.
Bring it on.

— Kevin McCarthy (@SpeakerMcCarthy) October 2, 2023
Former Vice President Pence Laments McCarthy's Removal Amid Warning of Political Chaos
Former Vice President Mike Pence expressed deep disappointment at McCarthy's removal, emphasizing the negative impact of political chaos on American families and the nation.
The strained relations between McCarthy and his caucus date back to his challenging path to securing the speakership, which required 15 rounds of voting in the House due to opposition from right-wing legislators.
The breaking point came during efforts to avert a government shutdown. McCarthy and Democratic lawmakers reached a compromise deal to provide short-term government funding, avoiding a shutdown.
This followed a failed Republican attempt to push through a bill that would have imposed significant cuts on various social programs.
In the aftermath of McCarthy's removal, the Republican Party faces a period of introspection and uncertainty as it seeks new leadership and attempts to bridge the divisions between its moderate and far-right factions.
The historic vote to remove the Speaker reflects the ongoing struggle for control and direction within the GOP, with implications for the party's future and its ability to effectively govern in a politically polarized climate.
RELATED CTN NEWS:
India's Outdated Blood Donation Policies Exclude LGBTQ+ Donors Despite Urgent Need
Washington State's Minimum Wage To Increase To $16.28 In January 2024
Indonesia Launches Southeast Asia's First Bullet Train: A Game-Changer for Transportation