Israel Declares War On Hamas, Imposes Total Blockade On Gaza Strip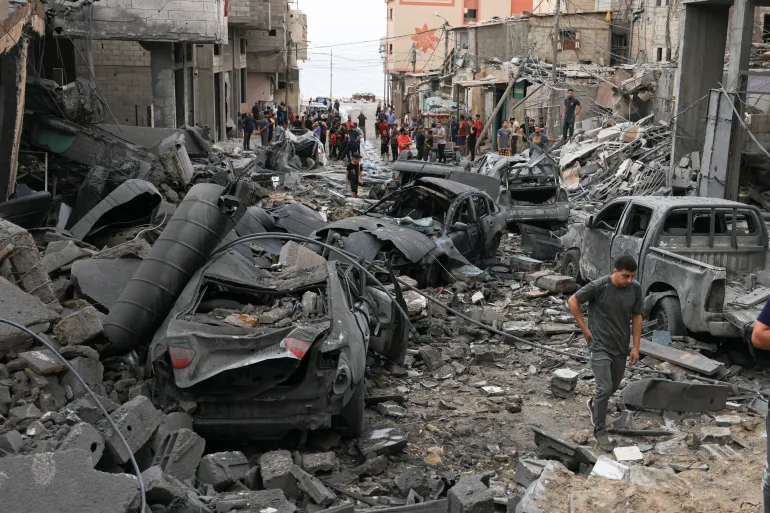 (CTN NEWS) – In a startling turn of events, Israel has mobilized an unprecedented 100,000 reserve troops in the country's southern region, marking a significant escalation in the ongoing conflict with Hamas.
This dramatic move comes as the Israeli government vows to retaliate against Hamas's surprise attack originating from the Gaza Strip.
Defense Minister Yoav Galland delivered a stern message via video, declaring that Israel would impose a "total blockade" on Gaza, cutting off essential supplies such as electricity, water, and gas.
He ominously stated, "No electricity, no food, no water, no gas – it's all closed. We are fighting animals and are acting accordingly."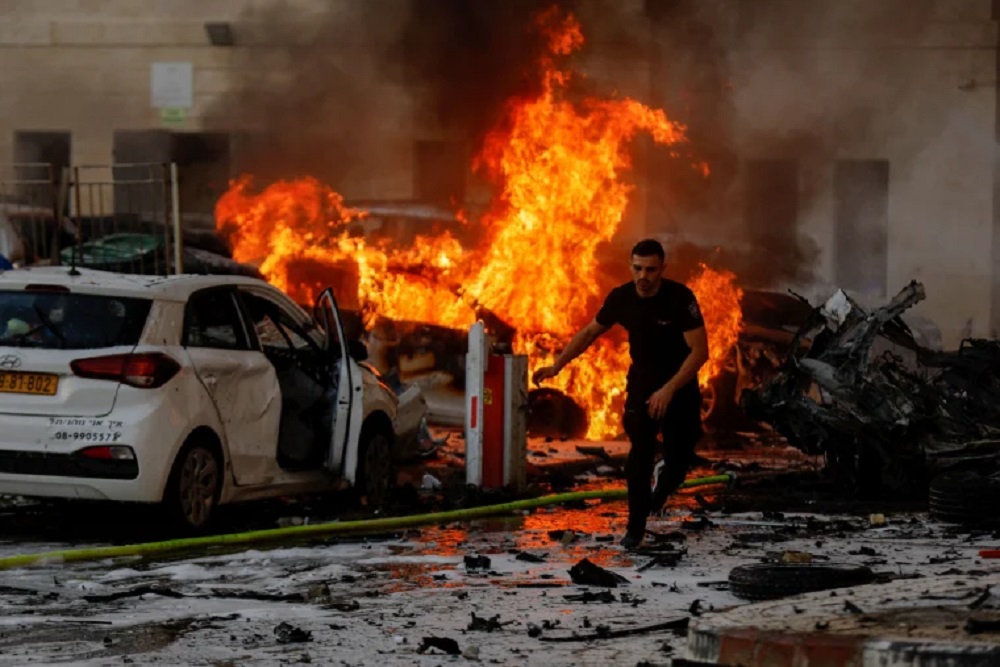 Conflict in Israel and Gaza: Death Toll Surpasses 1,100 as Violence Continues
The death toll from the escalating conflict has already surpassed 1,100, with thousands more injured on both sides since Hamas launched its unexpected assault over the weekend.
Israel has initiated special forces operations to regain control of four strategic sites from Hamas militants, including two kibbutzim infiltrated by the attackers.
Videos released by Israeli police depict intense firefights as forces engage with Hamas militants in open fields. IDF International spokesperson Jonathan Conricus emphasized their mission:
"Our job is to ensure that, by the end of this war, Hamas will no longer possess the military capability to threaten Israeli civilians. Additionally, we aim to prevent Hamas from governing the Gaza Strip."
Israeli Lieutenant Colonel Richard Hecht acknowledged that restoring a defensive security posture was taking longer than expected, underlining the complexity of the situation.
The conflict's toll on Israel is staggering, with at least 700 reported casualties, marking a level of violence the country has not witnessed in decades. Over 400 people have been killed in Gaza. Some Western nations, including Australia, voiced support for Israel's actions.
In a show of solidarity, pro-Palestinian protests erupted in Sydney's CBD, culminating at the Sydney Opera House. The iconic landmark was illuminated in blue and white, the colors of the Israeli flag, expressing support for Israel.
In Canberra, Federal Parliament was also bathed in these colors on Monday night.
US Senate Majority Leader Chuck Schumer confirmed that senior State Department and Pentagon officials briefed senators, assuring them that the US was providing Israel with "everything they need" for self-defense.
Contrary to US claims, Russia's UN ambassador, Vassily Nebenzia, affirmed that his nation did condemn the Saturday attack, emphasizing condemnation of all attacks on civilians.
Meanwhile, Hungary has been evacuating its citizens from Israel, including 46 children, bringing the total number to 325, as the crisis intensifies.
The United Nations reports that more than 123,000 Gazans have been displaced due to the ongoing conflict. Israeli airstrikes have destroyed 159 housing units and severely damaged 1,210 others, according to the United Nations Office for the Coordination of Humanitarian Affairs.
A school housing over 225 people also suffered a direct hit, though the source of the attack remains undisclosed.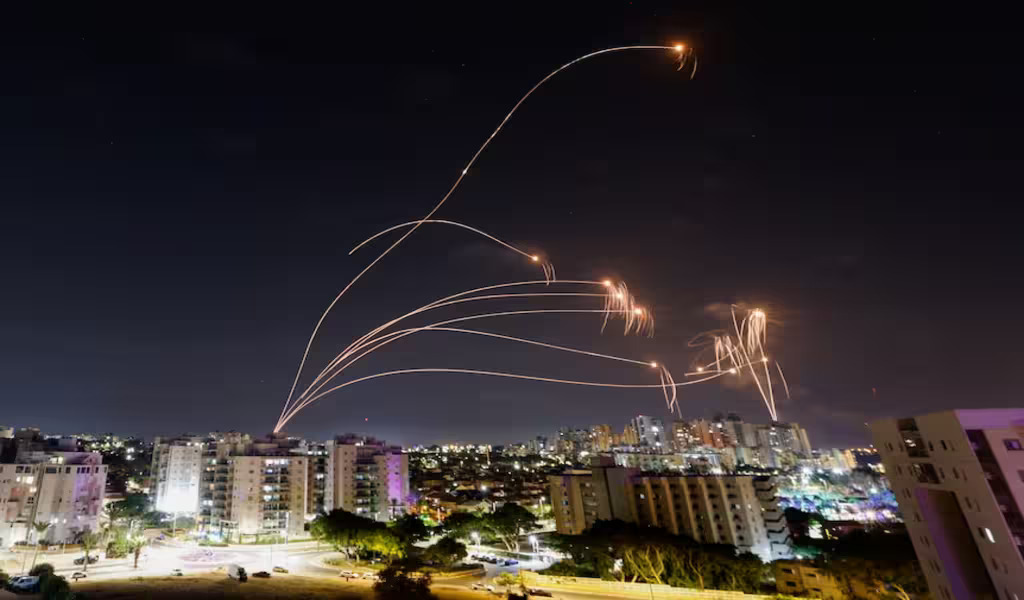 ORIGINAL STORY: Oil Prices Surge Amid Middle East Tensions: The Impact Of Israel-Gaza Conflict
The conflict has also triggered concerns in global markets, causing oil prices to surge by over 4%, raising concerns of potential supply shocks from the oil-rich region.
Brent crude jumped 4.7% to $US86.65, while West Texas Intermediate rose 4.5% to $US88.39, affecting not only oil markets but also Israeli stock and bond prices.
With high-tech industries being a crucial part of Israel's economy, the security disruptions pose a significant threat to business continuity.
In sum, the situation in Israel and Gaza continues to escalate, with profound implications for the region and beyond. The toll on civilian lives and infrastructure is a cause for grave concern, as international efforts to de-escalate the crisis remain a top priority.
RELATED CTN NEWS:
Airbnb's Impact On Thailand's Tourism Sector: GDP Growth And Job Creation – Report
Oil Prices Surge Amid Middle East Tensions: The Impact Of Israel-Gaza Conflict
California Governor Gavin Newsom Vetoes Bill To Include Caste In Anti-Discrimination Laws