Gaza's Indonesian Hospital Was Struck By Israel In a Deadly Strike: Ministry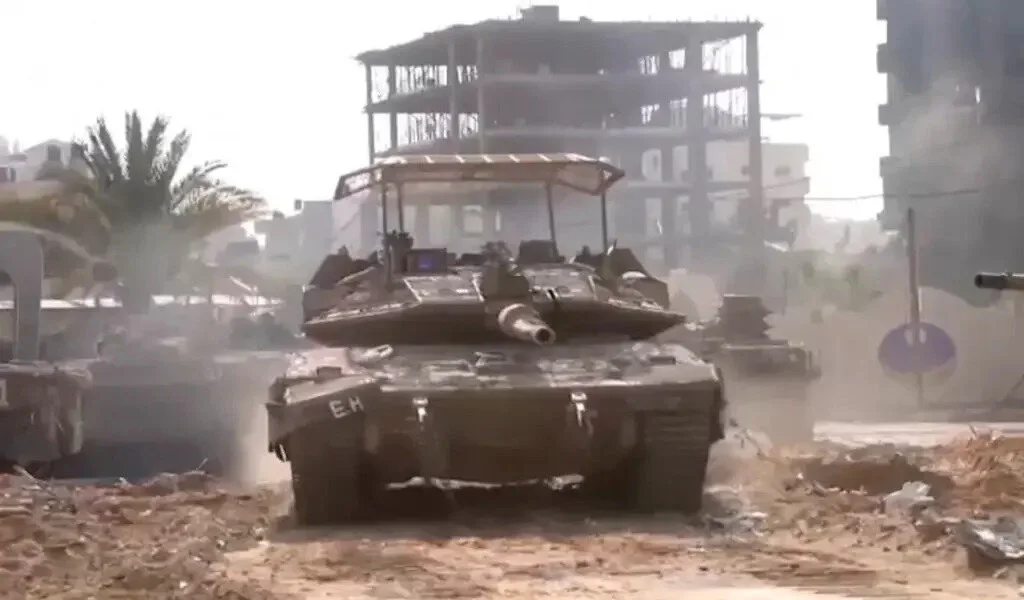 (CTN News) – Gaza's health ministry said that Israeli forces struck the Indonesian Hospital in the north of the war-torn Palestinian territory on Monday and killed at least 12 people, including patients, in an attack.
As many as a dozen others were wounded and more than 700 people were still trapped inside the "besieged" medical center, according to Ashraf al-Qudra, a spokesman for the Ministry of Health, which has reported that more than 13,000 people have died in Gaza since March 30.
Despite Israel's lack of an immediate response, it has continued to wage its deadly air and ground war against Hamas following the September 7 terror attacks, which it says resulted in 1,200 people being killed and 240 taken as hostages.
The latest blow to the demolished medical sector came just as hopes rose that 31 premature babies evacuated from another Gaza hospital, Al-Shifa, would be taken to safety in Egypt via the Rafah border crossing from a Gaza clinic, as one of the latest reported blows to Gaza's damaged health sector.
In the meantime, frantic diplomatic efforts were being made in order to seal a deal that would allow some of the hostages to be released. On Sunday, Qatar's mediator expressed hope that an agreement could be reached soon, but Israel and Hamas have not yet reported that a deal is imminent, despite Qatar's hopes.
In the deadliest war in Gaza history, much of the coastal strip has been reduced to rubble and Israeli forces have raided, occupied, and evacuated the largest hospital in Gaza, Al-Shifa, just a few days ago, forcing hundreds of to flee on foot towards southern Gaza.
Israel, backed by its ally the United States, argues that Hamas has utilized vast tunnel networks under Al-Shifa for military purposes, and it has shown recovered weapons as proof but has not yet revealed evidence of a major military headquarters beneath the ground.
In the southern city of Deir al-Balah, on Sunday afternoon, as rescuers searched through the debris of another Gaza building on Sunday morning, in the rain, using the light of their mobile phones to look for survivors and bodies, another Gaza building was hit by another bomb on Sunday afternoon.
One of the residents exclaimed, "Apart from children and women, there is no one else in the house." It caused one of the residents to ask, "How can that be a valid excuse for the Israeli army to attack the house?" It caused one of the residents to ask, "How can we rescue people from under the rubble without any equipment?"
SEE ALSO:
Former First Lady Rosalynn Carter Dies at Age 96
California Babysitter Faces Historic 700-Year Sentence for Serial Child Sexual Assault