Sheynnis Palacios of Nicaragua Crowned Miss Universe 2023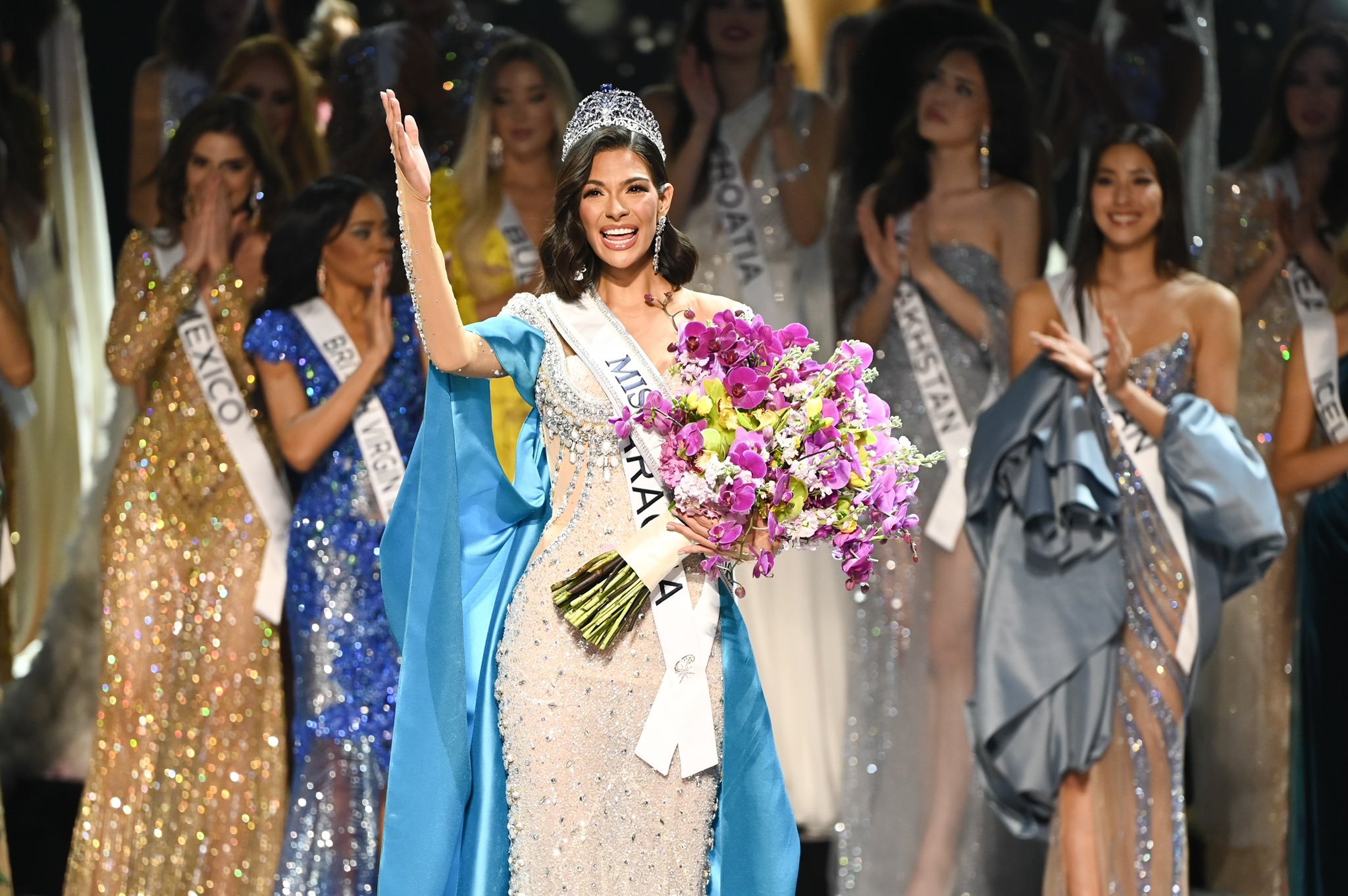 Sheynnis Palacios of Nicaragua was crowned Miss Universe 2023 at the annual beauty pageant's conclusion on Saturday night in El Salvador's capital, San Salvador. Miss Anntonia Porsild of Thailand was the runner up.
Palacios' victory is the first for a Nicaraguan woman to win Miss Universe. She previously competed for Nicaragua in the 2017 Teen Miss Universe pageant, finishing in the top ten, as well as the 2021 Miss World pageant.
This year's Miss Universe was judged by a panel that included model Halima Aden, "Queer Eye" star Carson Kressley, TikTok influencer Avani Gregg, and two former Miss Universe winners, Janelle Commissiong of Trinidad & Tobago (Miss Universe 1977) and Iris Mittenaere of France (Miss Universe 2016).
Following the preliminary competition results (and a global fan vote), twenty semi-finalists were named at the start of Saturday night's activities. Miss Nepal, the first "curvy" contender to make the pageant's semi-finals, and Miss Pakistan, the first contestant to chose a burkini as their swimwear, were both eliminated after the swimsuit phase. The evening gown round reduced the number of candidates by half.
When asked who she would pick to spend a day in the life of in the final round, Palacios chose the 18th-century British philosopher and feminist Mary Wollstonecraft, who she said broke boundaries and "gave an opportunity to many women."
"There are no limitations for women today," she explained through a translator.
Miss Colombia, Camila Avella, and Miss Puerto Rico, Karla Guilf, completed the top five, while Spain's Athenea Pérez was named Miss Congeniality.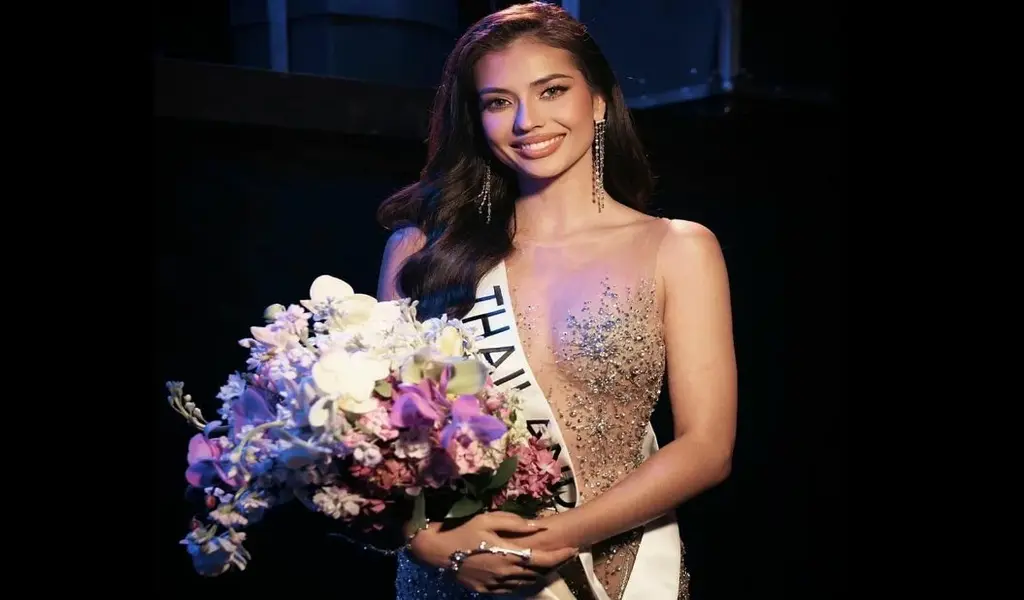 Anntonia Porsild Secures First Runner-Up in Miss Universe 2023 for Thailand
Meanwhile, Thailand's Prime Minister Srettha Thavisin has expressed his gratitude and congratulated Anntonia Porsild, Miss Universe Thailand 2023, on her selection as first runner-up in the final round of Miss Universe 2023 in Sal Salvador, El Salvador, today.
According to government spokeswoman Chai Wacharonke, the prime minister also congratulated Anntonia for promoting Thailand's soft power, including the traditional outfit she donned during the beauty contest.
Despite not being elected Miss Universe, Chai stated that being picked as the first runner-up is a source of pride for the Thai people and brings fame to the country.
Anntonia is the first Thai contestant to place in the top two of the Miss Universe competition in 35 years. However, two prior Thai Miss Universe competitors have earned the prestigious crown: Apasra Hongsakula in 1965 and Porntip Nakhirunkanok in 1988.
Thailand's Miss Universe Pageant Owner Files for Bankruptcy
In unrelated Miss Universe news, the Thai owner of the Miss Universe pageant, which was once part of the commercial empire of former US President Donald Trump, has declared bankruptcy a year after purchasing it for $20 million.
JKN Global Group has stated that it will attempt to remedy a "liquidity problem."
Its CEO, Anne Jakapong Jakrajutatip, is a transgender woman who purchased the company when the contest became more inclusive.
However, the company has accumulated debt that it is attempting to reorganize.
"The company can continue its operation while being under the rehabilitation plan," JKN stated in a statement.
Bonds were used to fund the transaction, but the company missed a $12 million repayment deadline on September 1.
JKN's share price has dropped by more than 80% in the last year.
According to the corporation, the Thai Bankruptcy Court has scheduled a hearing for the petition for business rehabilitation on January 29.
From this year, the pageant has allowed moms and married women to compete under JKN's ownership.
The revamped model will also include at least two trans women for the first time, following the crowning of Miss Portugal Marina Machete and Miss Netherlands Rikkie Valerie Kolle in July.
The annual Miss Universe pageant, which has been running for seven decades, is aired in over 165 countries.
Mr Trump co-owned the Miss Universe Organization from 1996 to 2015.
Miss Universe 2023 contestants from South Africa, Poland, Australia, and El Salvador.