[VIDEO] Tragedy Strikes As Fire Engulfs Wedding Hall In Northern Iraq, Claiming Over 100 Lives
(CTN NEWS) – In a devastating turn of events, at least 100 people have lost their lives, and more than 100 others have been injured in a catastrophic fire that engulfed a wedding celebration in Qaraqosh, Iraq.
This incident, which unfolded on a fateful Tuesday night, has left the nation in mourning and shock.
Qaraqosh, located in Nineveh province, is Iraq's largest Christian town, and it was meant to be a place of joy and celebration as hundreds gathered at a banqueting hall to partake in the union of a loving couple.
However, the evening took a tragic turn as the festivities turned into a nightmare.
Eyewitnesses and civil defense officials on the scene have revealed that the fire was triggered by fireworks, which were set off during the bride and groom's dance.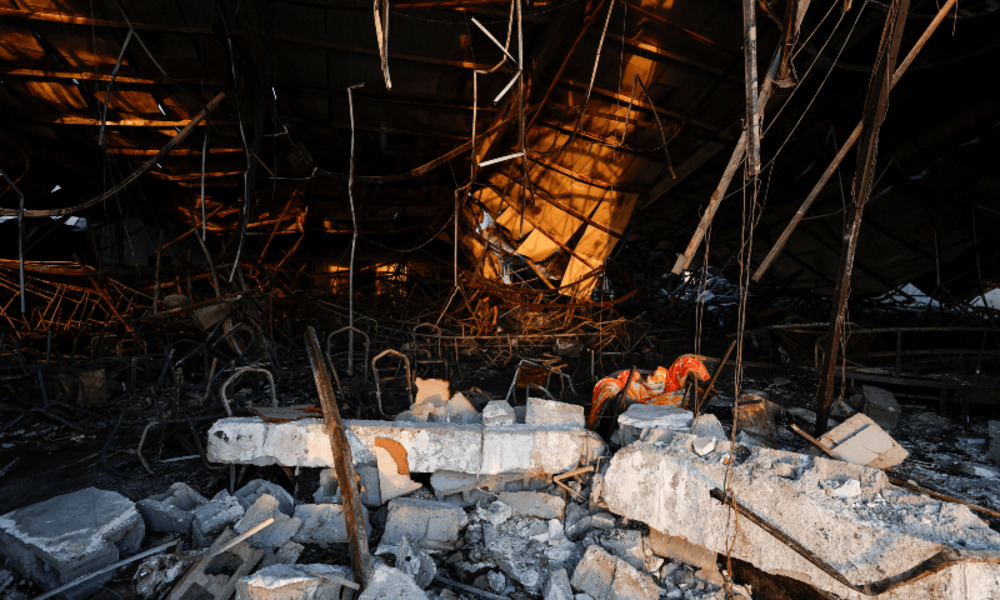 These fireworks, meant to add to the merriment of the occasion, inadvertently became the catalyst for the disaster.
Highly flammable metal and plastic composite panels that covered the hall served as fuel for the rapidly spreading flames, turning a moment of joy into one of unimaginable horror.
In the aftermath of this tragedy, authorities have taken action. Security forces swiftly apprehended 10 of the venue's staff, along with its owner and three individuals responsible for the fireworks.
These arrests are a part of the effort to determine accountability for the incident and bring those responsible to justice.
The consequences of the fire were immediate and devastating. Footage posted online captured the horrific scene as the couple danced, completely unaware of the impending disaster.
Survivors Describe Horror and Loss Amidst Tragic Iraqi Wedding Hall Fire
Flaming debris fell from the ceiling, and a video showed fireworks lighting up the hall, followed by a large ceiling decoration catching fire.
Survivors of the fire recounted their harrowing experiences. Rania Waad, who sustained burns during the incident, described the chaos and panic as the hall quickly became engulfed in flames.
She recalled, "We couldn't see anything, we were suffocating, we didn't know how to get out."
Imad Yohana, another survivor, revealed the heart-wrenching reality that unfolded. He stated, "We saw the fire pulsating, coming out of the hall. Those who managed got out and those who didn't got stuck. Even those who made their way out were broken."
Many families were impacted by this tragedy, with some losing multiple members. The emotional toll on survivors is immeasurable, as they search for their loved ones amid the chaos and devastation.
As the nation mourns, the exact number of victims remains unclear.
Different reports cite varying figures, with the Interior Minister Abdul Amir al-Shammari stating that 94 people had perished, while the deputy governor of Nineveh, Hassan al-Allaq, reported 113 confirmed deaths.
The injured have been transported to hospitals in Nineveh and the neighboring Kurdistan Region, where medical resources have been stretched to their limits.
The fire's devastating impact has raised serious questions about safety standards and regulations in Iraq.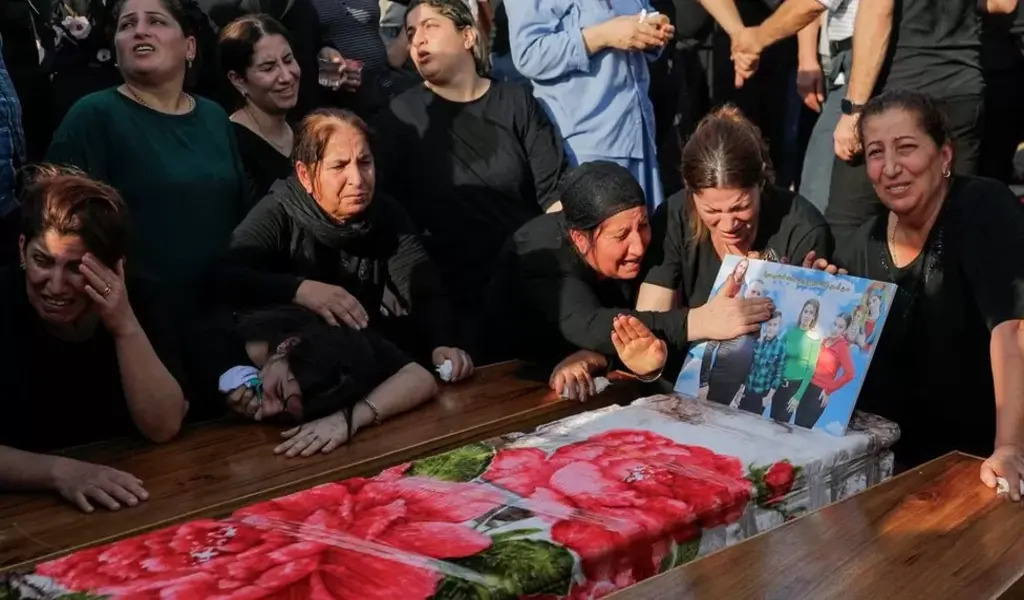 Tragic Fire at Qaraqosh Wedding Reveals Urgent Need for Safety Reforms in Iraq
Preliminary investigations have revealed that the fire was exacerbated by the presence of highly flammable illegal metal composite panels, which not only fuel fires but also release toxic gases.
Prime Minister Mohammed Shia al-Sudani has pledged to carry out building inspections and scrutinize safety procedures, vowing to hold those responsible accountable for any negligence.
This tragic incident highlights the urgent need for improved safety measures, enforcement of regulations, and accountability in Iraq. Unfortunately, such disasters are not uncommon in a country where corruption and mismanagement persist.
The lessons learned from this heart-wrenching event must serve as a catalyst for positive change, ensuring that such preventable tragedies never occur again.
Qaraqosh itself has a history marked by resilience. Once overrun by the extremist group Islamic State (IS) in 2014, the town has seen its Christian population return, though the scars of the past remain visible.
The tragedy at the wedding celebration serves as a stark reminder of the challenges that Iraq and its people continue to face on their path to recovery and healing.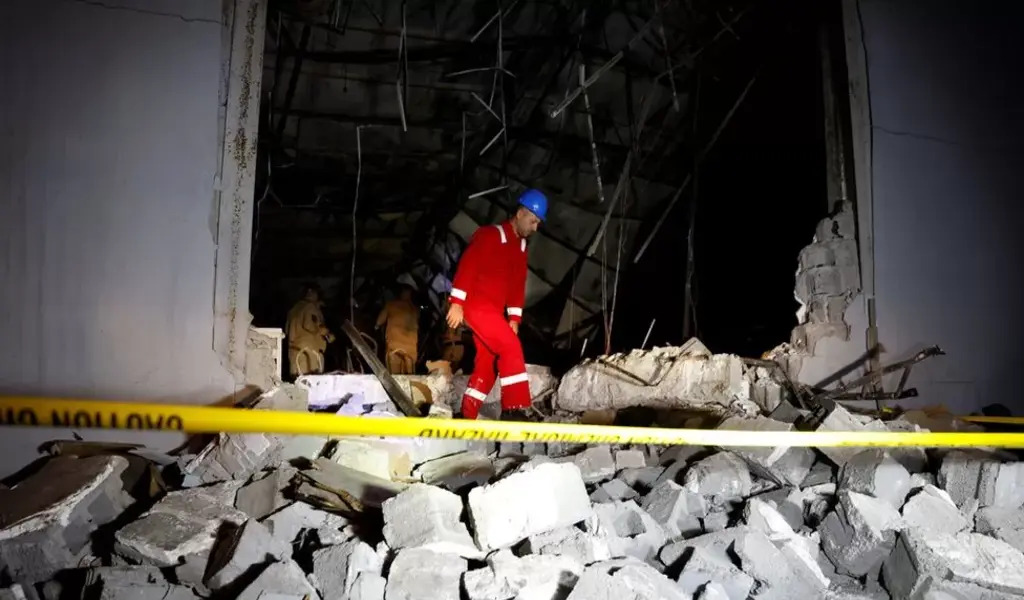 The Interior Ministry Issues Arrest Warrants in Wake of Wedding Hall Fire
Reports from state media indicate that the Interior Ministry has issued four arrest warrants for the owners of the wedding hall, with President Abdul Latif Rashid calling for an investigation into the tragic incident.
Prime Minister Mohamed Shia al-Sudani issued a brief statement, urging the health and interior ministers to "mobilize all rescue efforts" to aid the fire's victims.
Survivor Imad Yohana, 34, shared his harrowing experience, saying, "We saw the fire pulsating, coming out of the hall. Those who managed got out and those who didn't got stuck."
Video footage captured by a Reuters correspondent on the scene shows firefighters navigating the charred remnants of the building, shining lights over the smoldering ruins.
Preliminary information indicates that the building was constructed using highly flammable materials, contributing to its rapid collapse, as reported by state media.
Eyewitnesses at the scene mentioned that the fire ignited at approximately 10:45 pm local time (1945 GMT).
Outside the morgue, a grieving woman expressed her anguish, saying, "I lost my daughter, her husband, and their three-year-old. They were all burned. My heart is burning." Bodies lay outside in bags as vehicles arrived to collect the identified victims.
Nearby, a man named Youssef bore burns on his hands and face. He recounted his ordeal, describing how he couldn't see anything when the fire broke out, and the power went out.
He managed to rescue his three-year-old grandson but tragically lost his wife, Bashra Mansour, in her 50s, who fell amidst the chaos and perished.
Qaraqosh's Resilience
Qaraqosh, like many Christian towns in the Nineveh Plains northeast of Mosul, suffered at the hands of Islamic State jihadists when they entered the town in 2014.
However, it has since been rebuilt, and in March 2021, Pope Francis visited the town as a symbol of hope and resilience.
RELATED CTN NEWS:
Italy's Most Wanted Mafia Boss 'Messina Denaro' Dies At 61 After Capture And Conviction
The Recent Surge In Pakistan's Rupee Value Against The US Dollar: A Short-Lived Trend?
Islamabad High Court Orders Transfer Of PTI Chairman Imran Khan to Adiala Jail From Attock Prison