Denmark Proposes Bill to Ban Quran Burnings Amidst Rising Concerns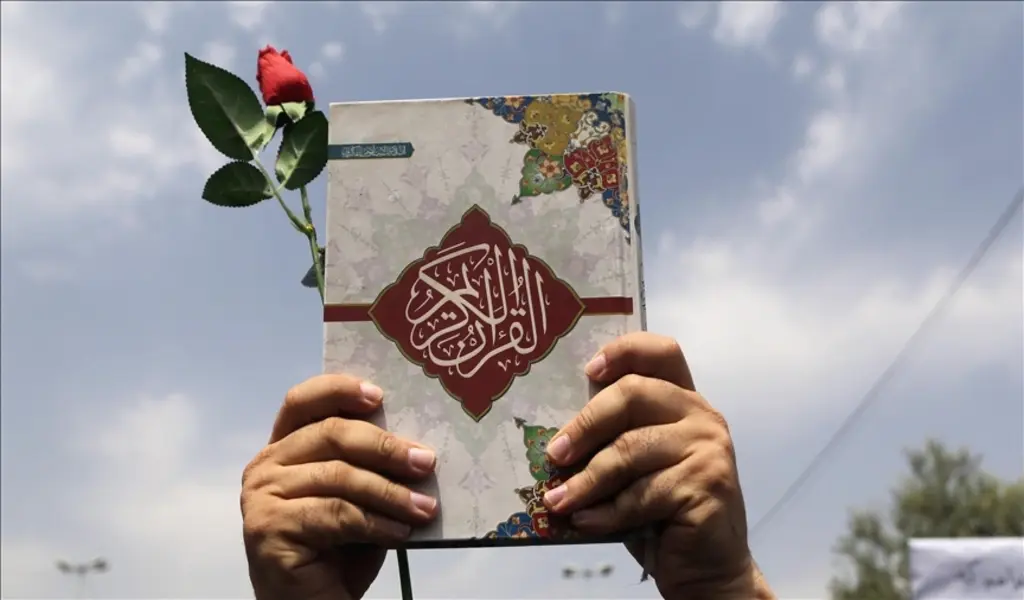 (CTN News) – The Danish government has taken a significant step in response to the escalating issue of Quran burnings by preparing a bill that could potentially lead to a nationwide ban on such acts. Faced with growing concerns about terror threats and global outrage within the Muslim community, Denmark aims to send a strong political message through this proposed legislation.
Proposed Bill Details: Criminalizing Quran Burnings and Penalties
The forthcoming bill, yet to be presented in the Danish parliament, intends to criminalize the act of burning a Quran. If passed, individuals found guilty of this offense could face penalties, including a maximum prison sentence of two years. This legislation seeks to extend similar regulations that already prohibit the desecration of foreign flags, thereby encompassing the improper treatment of objects of significant religious importance to any religious group.
Rationale Behind the Bill: National Security and Discord Prevention
During a press conference, Danish Justice Minister Peter Hummelgaard clarified that recent incidents of Quran burnings were perceived as senseless provocations aimed at inciting hatred and discord. The government views the proposed ban as a crucial step to enhance national security and prevent further escalating tensions that could potentially lead to violent reactions.
International Outcry and Security Concerns
The burning of copies of the Quran in public spaces in Denmark and Sweden has sparked outrage within the global Muslim community. Several Muslim-majority nations have demanded that Nordic governments address this issue promptly. In response, both the United States and the United Kingdom have acknowledged Danish efforts in thwarting planned "terror" plots, leading to recent arrests.
Balancing Act: Free Speech vs. Religious Sensitivities
The government's decision to ban Quran burnings has raised questions about the delicate balance between free speech and respecting religious sensitivities. Some Danish opposition parties have expressed concerns that the ban might infringe upon freedom of expression. However, Justice Minister Hummelgaard emphasized that there are more civilized ways to express opinions than resorting to burning sacred texts.
Regional Impact: Sweden's Examination of Similar Measures
Denmark's neighboring country, Sweden, has also been prompted to address Quran desecrations. In response to security concerns and rising tensions, Swedish authorities are evaluating options to legally restrict such acts, indicating a regional effort to maintain stability and mitigate potential security threats.
ORIGINAL STORY: Denmark wants to Put Limits on Protests Involving holy Quran Burnings
In response to recent protests involving the desecration of the Holy Quran in Denmark and Sweden, the Danish government announced its intention to explore legal avenues to curb such demonstrations under specific circumstances.
The move comes as security concerns and diplomatic tensions have escalated, prompting backlash from Middle Eastern countries and scrutiny of Denmark's stance on freedom of expression.
While respecting the constitutionally protected freedom of expression, the Danish government emphasized the need to prevent situations where other countries, cultures, and religions are insulted, considering the potential negative consequences for Denmark's security.
The government maintains that freedom of expression is a fundamental value but seeks to find a balance that does not facilitate the denigration of other nations' traditions.
The protests involving Quran desecration have reached a level where many parts of the world view Denmark as a country that tolerates insult and disrespect toward cultures and religions. Such actions have raised concerns about their provocation and the potentially significant consequences they may lead to, providing fodder for extremists.
The situation has not been limited to Denmark alone, as Sweden is also experiencing similar challenges. Swedish Prime Minister Ulf Kristersson has been coordinating efforts with Danish counterpart Mette Frederiksen to analyze the legal implications of addressing security concerns related to these protests in Sweden.
Both countries are exploring measures to safeguard national security and the welfare of their citizens both domestically and abroad.
The desecration of the Holy Quran has prompted Saudi Arabia and Iraq to call for an urgent meeting of the Organisation of Islamic Cooperation (OIC) in Jeddah on Monday. The OIC gathering aims to address the matter and find ways to prevent such incidents from recurring.
As the Danish and Swedish governments proceed with their investigations and legal considerations, they remain committed to preserving freedom of expression within the bounds of national security and international diplomacy.
Striking a delicate balance between protecting fundamental values and avoiding diplomatic fallout will be a challenging task that requires thoughtful and informed decision-making.