China's Neutral Role in Israel-Hamas Conflict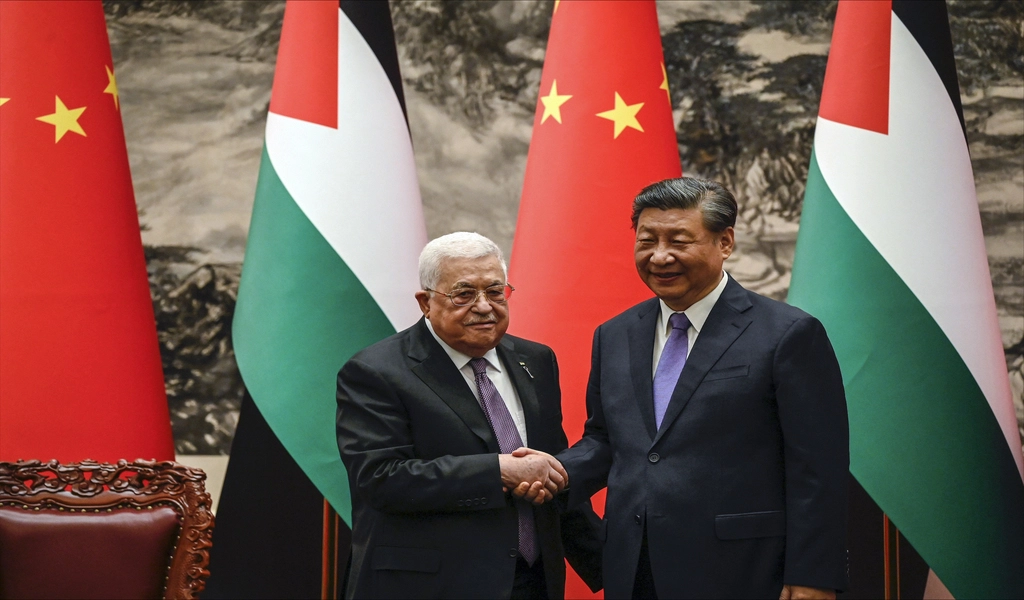 (CTN News) – After a seven-year diplomatic impasse, China helped broker a deal earlier this year to normalize relations between Iran and Saudi Arabia.
It appeared that Beijing had the economic leverage and goodwill to play the role of mediator in future disputes as a key economic partner of many Middle Eastern countries and a consumer of both Saudi and Iranian oil.
In May, it received Israeli Prime Minister Benjamin Netanyahu and Palestinian Authority President Mahmoud Abbas on separate occasions, and it even offered to mediate peace talks between the two parties.
With the United States' complicated history in the region and its close links to Israel, Beijing seemed ready to present itself as an alternative peacemaker. In contrast, China has traditionally maintained a policy of not meddling in the affairs of its diplomatic allies.
Analysts say Beijing's ambitions to become a key player in the Middle East are being threatened by Israel's war on Gaza in response to Hamas attacks on southern Israel on October 7.
Beijing is vested in the outcome of the conflict on both sides. Supporting a two-state solution from the start, it supplied the Palestinian Liberation Organisation with weapons in the 1960s and 1970s.While once Israel's top trading partner, Beijing is now Israel's second-largest.
In a Friday vote at the United Nations General Assembly, China joined 119 other countries in supporting a non-binding resolution calling for a humanitarian ceasefire.
Nonetheless, Beijing has mostly avoided taking a leading role in the fight so far, in contrast to the role it played in brokering the detente between Saudi Arabia and Iran.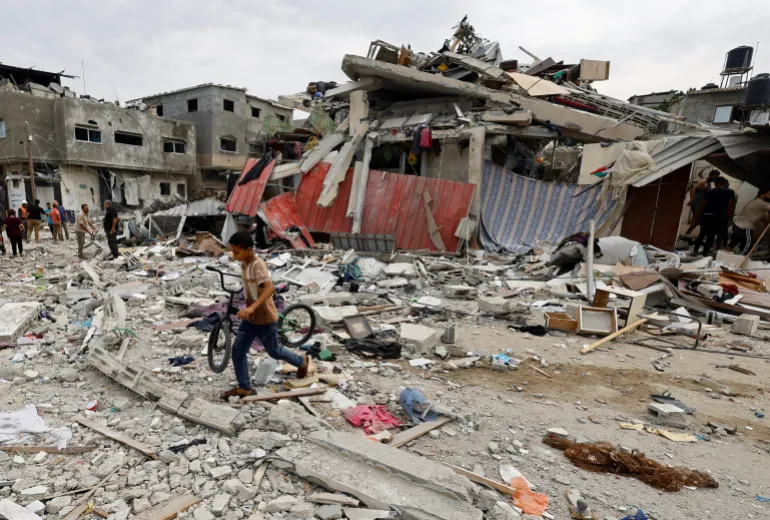 What has China said about the Israel-Hamas war?
Since the war broke out, China has taken a neutral stance and has been advocating for a peaceful resolution ever since.
China's foreign ministry called for a ceasefire and for "relevant parties to remain calm, exercise restraint, and immediately end the hostilities to protect civilians and avoid further deterioration of the situation" on October 9, the day after Hamas's surprise attack on Israel.
It also restated Beijing's position that the establishment of an independent Palestinian state is the only viable long-term strategy for ending the conflict.
Official comments since then have been generally consistent, with Chinese envoy Zhai Jun urging for a "immediate ceasefire and an end to the fighting as quickly as possible" at this week's Cairo Peace Summit.
Beijing waited a full day to release an official statement, and many have criticized the Chinese government for its "bland" stance or its tardy response. However, Benjamin Ho Tze Ern, an assistant professor in the China program at Singapore's S Rajaratnam School of International Studies, said that the decision was pragmatic.
China wanted to "see how other countries respond first so as to proffer it with the moral high ground of taking a more 'neutral' approach," he said. Given the uncertainty of war, it is reluctant to make any definitive claims that it could later need to backtrack on.
Why has China stayed neutral?
The director of the China programme at the Stimson Centre in Washington, D.C., Yun Sun, said that Beijing's policy of neutrality is in the country's long-term regional interest.
China cannot choose sides if it wants to create an image of being a different great power committed to peace in the future. As a result, she said, "you see statements like China is against all attacks against civilians," which are critical of Hamas and Israel.
Even though both Iran and Saudi Arabia sought to reach an agreement and Oman and Iraq had established the basis, the current situation is totally different. On the other hand, the war between Hamas and Israel has persisted and, according to some experts, could even worsen.
Co-founder of the Quincy Institute for Responsible Statecraft Trita Parsi has speculated that Beijing may realise it is out of its depth in a confrontation that has dragged in other nations and has dragged on for so long.
Keep in mind, he said, "the Chinese never had the same involvement, knowledge, or rapport with different players as they did in the Saudi-Iranian equivalent." They can't afford the same time to get to know the partners as we do. You, as the mediator, need to be much ahead of the game, since the Chinese aren't.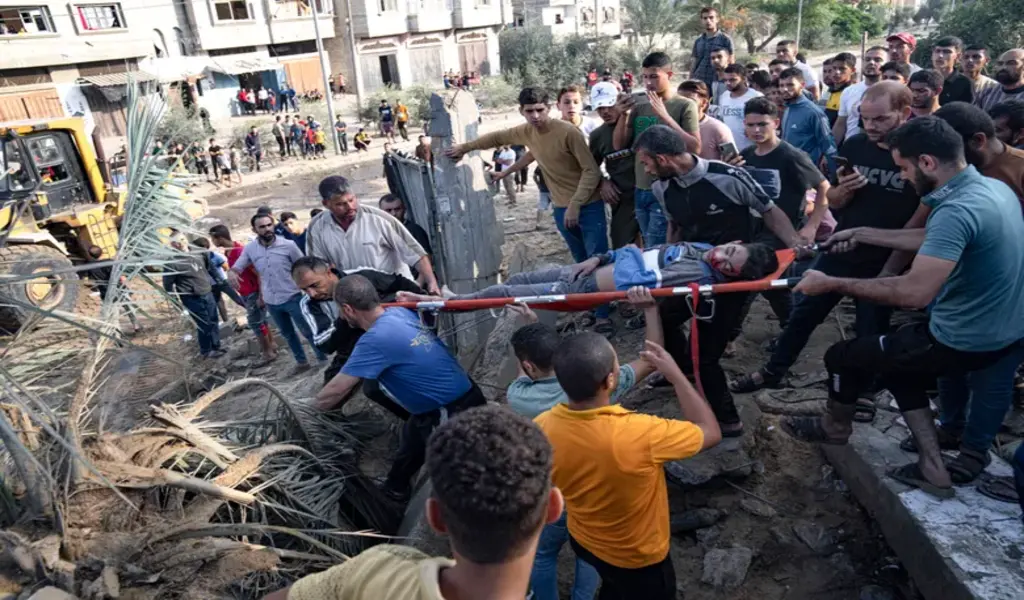 What is at stake for China?
China has substantial economic interests in the region, which could be jeopardised if the ongoing conflict draws in additional actors. It relies heavily on energy imports from countries like Saudi Arabia, Iraq, and Iran.
In 2021, the Middle East and North Africa will do business worth $259 billion. This is three times the amount the United States will trade with the region. In 2021, China's exports to Israel totaled $18 billion.
Beijing's international reputation is also at risk, according to Steve Tsang, head of the SOAS China Institute. This encourages China to maintain its neutrality despite the potential damage to its ties with Israel.
Posturing towards the Global South, which is more sympathetic to the Palestinians' plights than the fury of Israelis, lies at the heart of this issue. According to Tsang, who spoke with Al Jazeera over email, "China's goal is to secure support from the Global South in order to enable it to 'democratise' the international order."
"China under Xi is about looking out for its own interest, not about making peace for the global common good," he said.
How will this affect the US-China rivalry?
In this conflict, Tsang of SOAS argues, China may "push forward an alternative to the US-dominated liberal international order," while Parsi sees it as proof that the two countries can cooperate despite their rivalry.
Another indication that Beijing is still keen in maintaining its involvement is that China's senior diplomat, Wang Yi, came to the United States on Thursday to meet with Secretary of State Antony Blinken and National Security Advisor Jake Sullivan to discuss the battle.
On his way to the APEC Summit in November, Chinese President Xi Jinping may run across his American counterpart, Joe Biden.
To demonstrate to the world and the United States that when China and the United States work together on these issues, better outcomes are obtained for everyone, "I think the Chinese see this as a potential opportunity," Parsi added.
To allay Western concerns that China's ascent indicates it wants to supplant the West, the Chinese have come up with this strategy. Instead, China is sending signals that it wants to work with the West on these and other complex issues.