Brazil's Amazon Region Is Hit By a Plane Crash That Kills 14 People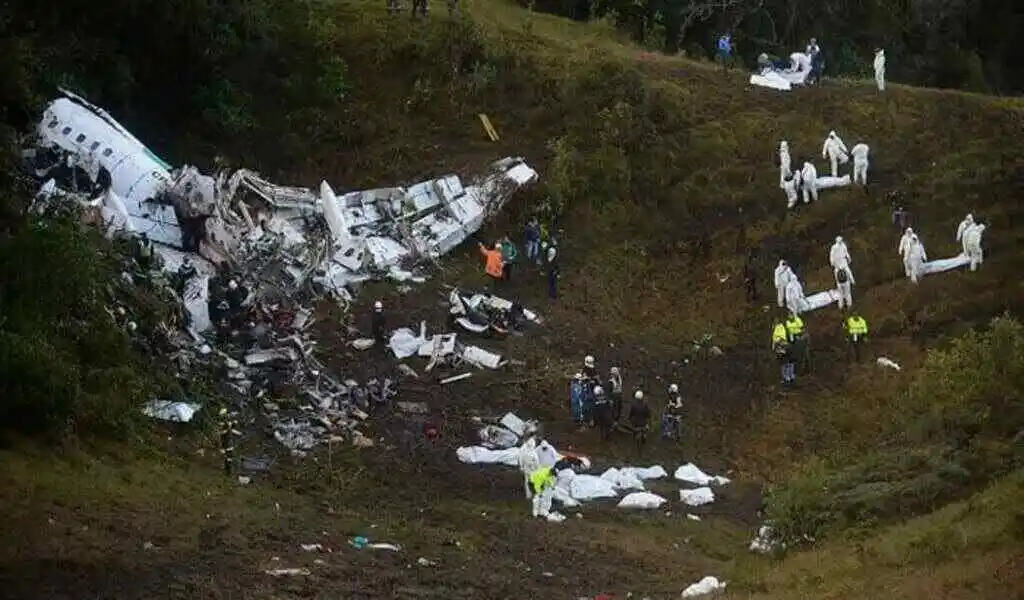 (CTN News) – In a plane crash on Saturday in the Amazon rainforest, about 14 people lost their lives, leaving no survivors, Brazilian media reported as the governor of the state confirmed that the crash had occurred.
Earlier this week, Governor Wilson Lima took to social media to inform his followers that an accident occurred in a tourist destination in the north of the country, Barcelos, in which twelve passengers and two crew were killed.
A news source reported that the plane was an 18-passenger Embraer EMB-110, a twin-engine turboprop aircraft manufactured by the Brazilian aircraft manufacturer Embraer.
There were reports that the plane was on its way from the state capital, Manaus, to Barcelos, about a 90-minute flight from Manaus.
In addition to its location along the Rio Negro, a tributary of the Amazon river, it is also bordered by several national parks and other protected areas.
According to UOL, the passengers are Brazilians who are travelling to the region for sport fishing, according to state security secretary Vinicius Almeida.
In less than four months from the time of the crash, an aviation accident happened in the dense forests of the Amazon, which resulted in the death of at least three people, including the mother of surviving children who had remained in the forest for more than a month while trying to stay alive.
The Cessna 206, which was transporting seven people from Araracuara, in the Amazonas province, to San Jose del Guaviare, a city in the Guaviare province, when it issued a Mayday alert due to engine failure in the early hours of May 1 while traveling between those two cities.
The crash resulted in the death of three adults, including the pilot and the children's mother Magdalena Mucutuy, who were found inside the plane once the plane was destroyed.
After the impact of the earthquake, the Amazon's four siblings, ages 13, 9, and 4, as well as a now 12-month-old baby, all survived.
After their disappearance, a large-scale search and rescue operation involving local residents and soldiers was launched in response to their disappearance. In July, the Amazon survivors were finally rescued and brought to safety.
SEE ALSO:
UNESCO's World Heritage Committee: Adds 13 New Sites To The World Heritage List