Breaking Boundaries: LGBTQ Couple's Sikh Temple Wedding Sparks Controversy In India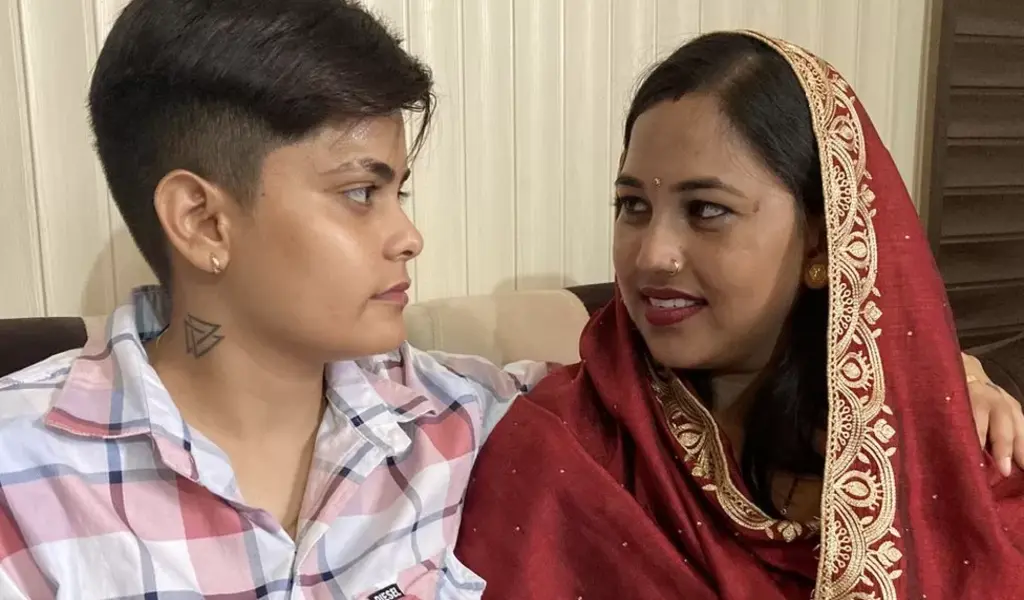 (CTN NEWS) – India eagerly awaits the Supreme Court's verdict on the legalization of same-sex marriage, a remarkable LGBTQ+ love story has captured both hearts and headlines.
Dimple, a 27-year-old who prefers the pronoun 'he,' and Manisha, a 21-year-old, exchanged vows in Bathinda, Punjab, on September 18th, 2023, a day that will forever be etched in their hearts.
Their union was unique in more ways than one, as it defied not only societal norms but also religious traditions by solemnizing their marriage in a gurdwara, a Sikh temple.
This courageous step has ignited both praise and controversy, highlighting the complex journey of LGBTQ+ rights in India.
A Love Beyond Boundaries
Dimple and Manisha's love story blossomed amidst the backdrop of Punjab's conservative society. Dimple, an upper-caste Jatt Sikh from Mansa district, and Manisha, a Dalit Hindu from Bathinda, came together in an unexpected place – a garment factory in Zirakpur.
They shared common experiences of their sexual orientation, despite their diverse backgrounds. In a society where LGBTQ+ rights are seldom discussed openly, their love was a beacon of hope.
Their Anand Karaj, a traditional Sikh wedding ceremony, was attended by nearly 70 of their closest relatives. In their wedding photos and videos, Dimple exuded the charm of a Sikh groom, donning a maroon turban adorned with a garland of flowers.
Meanwhile, Manisha looked radiant in a maroon and gold tunic, salwar bottoms, and a silk scarf, with her wrists adorned by red bangles. Their love was palpable, transcending gender roles and expectations.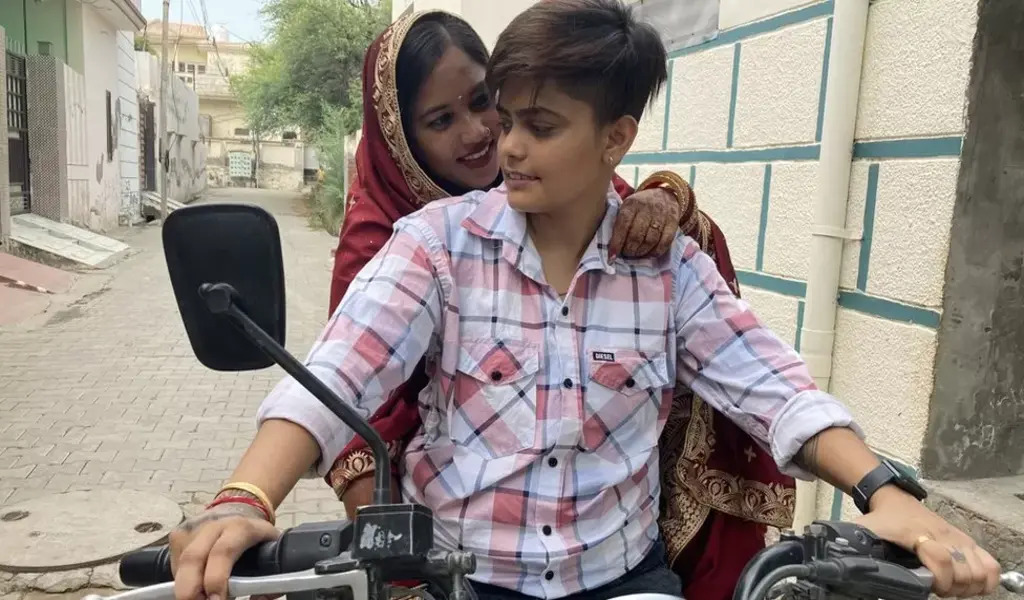 Family Support and Struggles
Dimple's journey towards self-discovery and acceptance was facilitated by his supportive parents.
As an only child, he initially contemplated gender reassignment surgery, consulting with a doctor. However, his parents' concerns about the procedure's outcomes led him to reconsider.
It was after relocating to Zirakpur for work in 2017 that he became more aware of LGBTQ+ issues.
"There, I met like-minded friends who understood my situation, and I also gained awareness from YouTube," he reflects.
Manisha wasn't Dimple's first love, but she was destined to be his true soulmate. After several relationships that didn't work out, Dimple found solace and understanding in Manisha's companionship.
As a co-worker and friend, she helped him navigate the complexities of his previous relationships.
It was during this time that their bond deepened, leading to an official commitment to one another just a month before their wedding.
Challenging Conventions
Despite their undeniable love, Manisha had to overcome considerable hurdles to marry the person she loved. Her mother initially believed that marrying a girl was impossible, but Manisha's determination prevailed.
She persuaded her mother that her happiness hinged on marrying the person she loved. Eventually, her mother convinced her father as well, paving the way for their union.
Dimple's parents, recognizing his commitment to Sikhism, desired that the wedding follow Sikh rituals. To honor their son's wishes, they approached the gurdwara priest, Hardev Singh, to officiate the ceremony.
Both Dimple and Manisha insist that they never concealed their identities, even showing their marriage certificate issued by the Bathinda gurdwara committee as proof.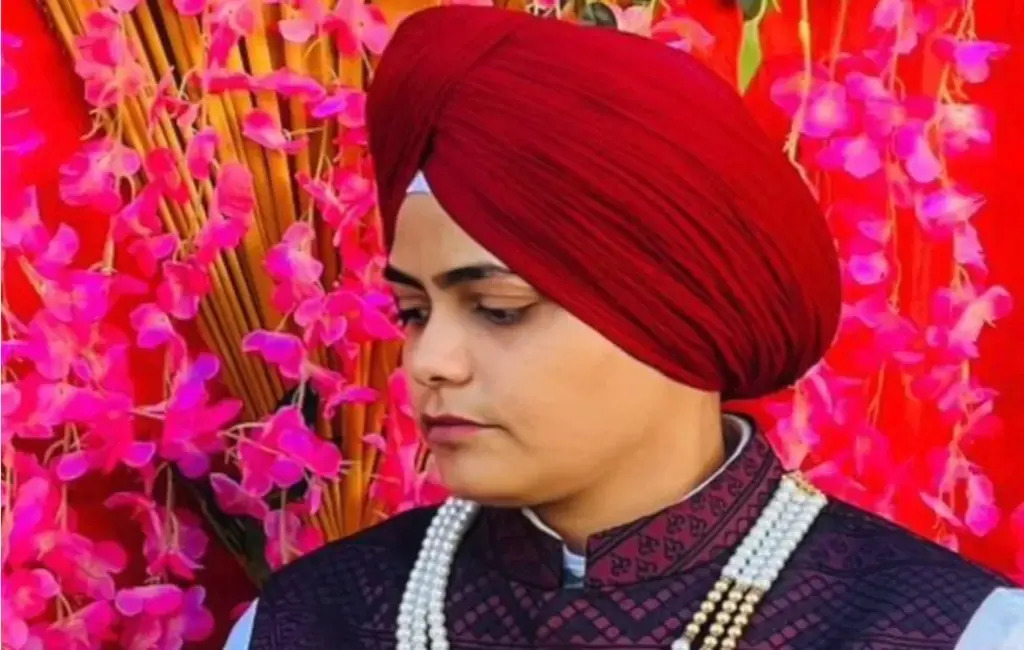 Legal Ambiguity
While India decriminalized gay sex in 2018, the nation still grapples with the absence of official recognition for same-sex marriages. The LGBTQ+ community's quest for marriage equality recently came under the Supreme Court's scrutiny, with a judgment expected imminently.
As of now, same-sex marriages are not legally recognized in India, denying Dimple and Manisha access to the rights enjoyed by heterosexual married couples. However, legal experts argue that their union is not considered a felony.
Religious Controversy
The couple's courageous decision to marry in a gurdwara has sparked controversy within the Sikh community. Giani Raghbir Singh, the highest priest in Sikhism, declared same-sex marriage as "unnatural and contrary to Sikh ethics."
According to him, a marriage between two women in the presence of Guru Granth Sahib, the holy Sikh scripture, is a "severe moral and religious violation."
He instructed the Bathinda gurdwara committee to suspend priest Hardev Singh, who officiated the wedding, and three others from their duties pending further notice.
Hardev Singh, removed from his position, defended his actions by claiming that he was unable to discern the genders of the bride and groom, as one of the women was wearing a turban.
Dimple refuted this claim, asserting that they had provided their identity proof to the gurdwara, leaving no room for confusion.
The Shiromani Gurdwara Prabandhak Committee, the apex religious body of Sikhism, is currently investigating whether there were any violations of religious codes during the ceremony.
Conclusion
Dimple and Manisha's love story challenges societal norms, religious conventions, and legal ambiguity. Their wedding, held in a gurdwara, is a testament to their unwavering love and resilience in the face of adversity.
As India waits for the Supreme Court's judgment on same-sex marriage, this couple's story serves as a poignant reminder that love knows no boundaries, and it will persistently seek recognition and acceptance, regardless of the obstacles in its path.
Their journey symbolizes hope for a more inclusive and accepting India, where love is celebrated in all its forms.
RELATED CTN NEWS:
Pakistani Government Recalls Injectable Medicine Amidst Reports Of Vision Loss In Punjab
Saudi Arabia vs. UAE: The Middle East Economic Race – Implications & Origins
IHC Schedules Imran Khan's Bail Application Hearing In Missing Cipher Case For Monday