What To Watch This Weekend: Best TV Series & Movies [Sep 8th – 10th]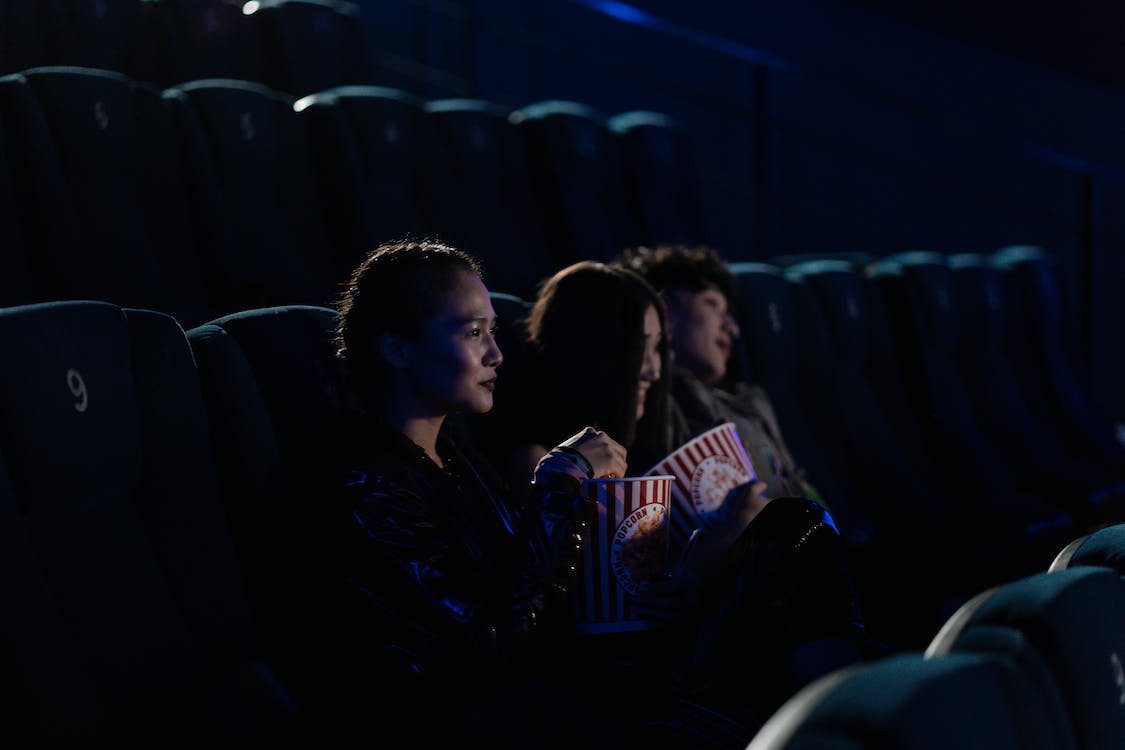 What To Watch This Weekend – It's Friday evening, and you've just finished a long week at work. You want to unwind and relax but are stuck on what to do.
You could go out and socialize, but after a hectic week, you only want to curl up on the couch and watch something. But with so many streaming platforms and options available, deciding what to watch is tough.
Don't worry! We've got you covered with our comprehensive guide on what to watch this weekend.
Whether you're in the mood for a laugh or a good cry, we've got recommendations for everyone. So, please sit back, relax, and let us guide you to the perfect viewing experience.
What to Watch This Weekend: TV Shows
The Changeling: Season 1 
(2023)
Debuting exclusively on Apple TV+, we are introduced to the enthralling horror-fantasy series known as "The Changeling."
This captivating show draws its inspiration from the acclaimed 2017 novel of the same title penned by Victor LaValle, a literary masterpiece that garnered numerous accolades and was hailed as one of the standout novels of its year by Time magazine.
This, indeed, serves as the foremost incentive to become an eager viewer.
The second enticement is a simple one: the charismatic presence of LaKeith Stanfield.
Audiences have adored his performances in the television series "Atlanta" and his notable roles in cinematic gems such as "Get Out," "Knives Out," and "Judas and the Black Messiah," the latter of which earned him an esteemed Oscar nomination.
In "The Changeling," Stanfield assumes the central role, portraying a used book dealer thrust into a perplexing ordeal when his wife mysteriously disappears, propelling him into a bewildering odyssey through an uncharted and enigmatic facet of New York City.
Adding to the series' allure, "The Changeling" is the brainchild of Kelly Marcel, a versatile talent whose impressive portfolio includes the scripting of films like "Saving Mr. Banks" and "Fifty Shades of Grey," alongside her role in crafting the television series "Terra Nova."
This diverse array of projects in Marcel's repertoire aptly prepares her for the creative task of bringing this intriguing narrative to life.
Where to Watch: Apple TV+
The Walking Dead: Daryl Dixon: Season 1 
(2023)
Next on your must-watch list is "The Walking Dead: Daryl Dixon," a thrilling addition to the ever-expanding world of The Walking Dead franchise.
This marks the fifth spin-off and the sixth overall series in this beloved universe, a testament to its enduring popularity.
This alone stands as a compelling reason to dive into this new chapter, as it maintains continuity with its predecessors and unfolds its storyline in the aftermath of the original "The Walking Dead."
For devoted fans, the return of Norman Reedus in his iconic role as Daryl Dixon is nothing short of a momentous occasion. Both actor and character have swiftly captured the hearts of viewers, making them undeniable favorites.
Additionally, the inclusion of Melissa McBride's character, Carol, ensures a dynamic and familiar presence that will undoubtedly delight fans of the series.
A third enticing aspect of "The Walking Dead: Daryl Dixon" is its promise to transport fans to uncharted territory.
As the narrative unfolds, it will whisk Daryl away to a fresh locale, taking him on a mysterious journey as he finds himself stranded in France, grappling with the bewildering conundrum of how he arrived there and the daunting task of finding his way back. It's a predicament that many can empathize with, albeit in a notably harrowing context.
Where to Watch: AMC/AMC+
Star Trek: Lower Decks: Season 4 
(2023)
And finally, prepare to embark on a thrilling journey as you delve into the fourth season of "Star Trek: Lower Decks."
Furthermore, "Star Trek: Lower Decks" holds a unique position in the Star Trek universe. Not only is it the first animated Star Trek project since the conclusion of "Star Trek: The Animated Series" in 1974, but it also introduces the concept of a Star Trek comedy.
These groundbreaking attributes contribute positively to the rich and diverse tapestry of the Star Trek universe, offering fans a fresh and humorous perspective on the iconic franchise.
A third enticing aspect of this series is its integral role within producer Alex Kurtzman's expanded Star Trek universe.
With a fifth season already greenlit, "Star Trek: Lower Decks" joins the ranks of other noteworthy series like "Star Trek: Discovery" and "Star Trek: Strange New Worlds."
Together, they exemplify the boundless storytelling opportunities presented by the final frontier, enriching the Star Trek legacy and captivating audiences with their exploration of new horizons.
Where to Watch: Paramount+
What to Watch This Weekend: Movies
The Nun II 
(2023)
Rekindling prayers for success, we are graced with the arrival of the gothic horror film, "The Nun II."
This chilling installment stands as the ninth chapter within The Conjuring Universe and serves as a direct sequel to its predecessor, "The Nun," which itself emerged as a spin-off and prequel to the spine-tingling narrative of "The Conjuring 2."
In essence, this ever-expanding universe unveils its foremost enticement, drawing audiences into its sinister depths once more.
Furthermore, it is of note that the capable director, Michael Chaves, who has previously steered the sixth and eighth chapters of this franchise, namely "The Curse of La Llorona" and "The Conjuring: The Devil Made Me Do It," continues to refine his craft, solidifying his place within this dark realm.
Another compelling reason to delve into this cinematic nightmare is the return of Sister Irene.
Once more brought to life by the talented Taissa Farmiga—sibling to Vera Farmiga, who has become an integral presence in The Conjuring franchise—Sister Irene embarks on a harrowing journey to France in the year 1956, where she confronts the malevolent entity Valak, the demon nun, in a battle of unparalleled terror.
Finally, while the initial installment of "The Nun" may not have garnered favor with critics, it resonated powerfully with audiences, as evidenced by its resounding success at the box office.
This resolute fan base, hungry for another haunting encounter with the enigmatic nun, signifies that there is an eager and devoted audience awaiting this spine-chilling sequel.
If you count yourself among these fervent enthusiasts, "The Nun II" undoubtedly beckons as a must-see, ensuring a continuation of the sinister saga that has captivated horror aficionados.
Where to Watch: In theaters
My Big Fat Greek Wedding 3 (2023)
Walking down the aisle once more this week, we have the eagerly anticipated "My Big Fat Greek Wedding 3."
When seeking motivation to give this film a chance, one need not look further than its predecessors, which provide compelling reasons for another rendezvous with the Portokalos family.
Firstly, the initial installment earned the prestigious distinction of being "Certified Fresh" on the Tomatometer, signifying its critical acclaim.
Secondly, despite a mixed critical reception, the second film found substantial success at the box office, clearly indicating its resonance with audiences. Hence, why not embark on a third delightful journey with this endearing family?
Adding to the allure of this installment, Nia Vardalos, the creative force behind the first two films as both writer and star, assumes the director's chair this time around.
This shift in perspective centers the story on the Portokalos family once more, as they embark on a captivating adventure to Greece for a joyous family reunion, promising a fresh and heartwarming narrative.
The third and perhaps most compelling reason to partake in this third installment is its authentic filming location.
After the first two movies were shot in locales like Toronto and Chicago, "My Big Fat Greek Wedding 3" embraces its Greek heritage by capturing its picturesque scenes right in the heart of Greece.
This decision to film on location imbues the film with an undeniable and immersive "Greek" atmosphere, providing an authentic and visually stunning backdrop for the Portokalos family's latest escapades.
Where to Watch: In theaters