Spaniard Charged With Murder of Colombian Surgeon on Koh Samui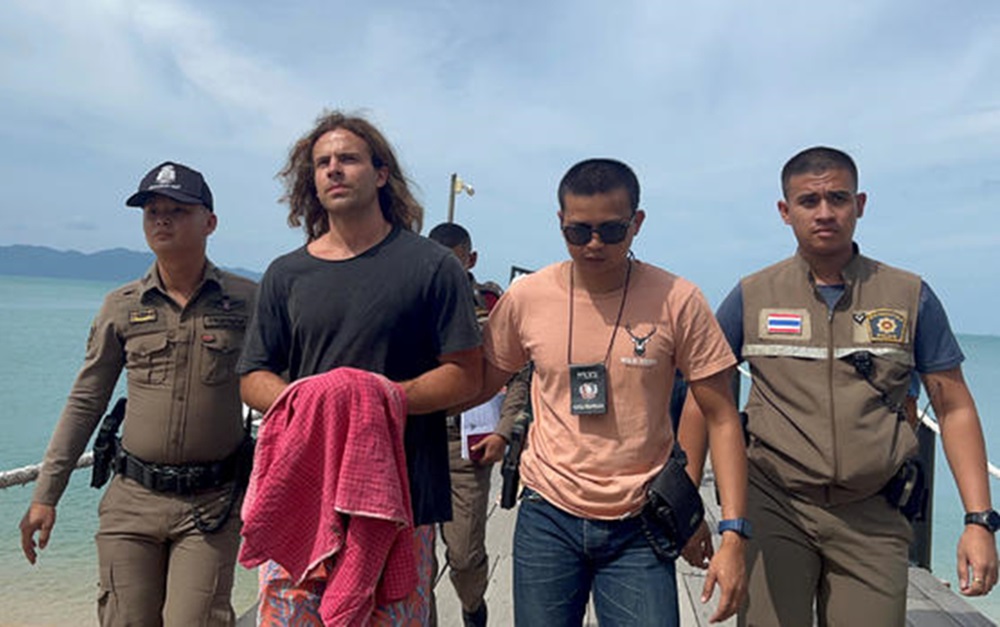 On Wednesday, public prosecutors in Koh Samui Provincial Court filed official murder charges against a Spanish chef for the August murder and mutilation of a Colombian surgeon on the neighbouring island of Koh Phangan.
His parents, actors Rodolfo Sancho Aguirre and Silvia Bronchalo, are both well-known in the Spanish film industry. In his native land, he enjoys considerable renown as a cook.
Authorities on a popular vacation island say they have captured a man they believe murdered and dismembered a Colombian surgeon.
According to Surat Thani provincial police chief Saranyu Chamnanrat, Daniel Sancho Bronchalo was transferred from Koh Phagnan, where the remains of Edwin Arrieta Arteaga were discovered, to the island of Samui, where he is currently being detained.
According to Saranyu, the chef and YouTuber Sancho has been charged with premeditated murder, which is punishable by death, and concealment of a body to cover up the death.
Details of the murder surfaced when Thai media reported the discovery of plastic bags containing the remains of a man in a dump on Koh Phagnan, an island known for its monthly "full moon parties."
After the remains were discovered, police said Sancho reported a missing person and was arrested. He admitted to the murder and dismemberment of Arrieta, as well as the disposal of her body parts in a landfill and the ocean, but initially disputed that the crime was planned.
Koh Samui Provincial Court issued a warrant for his arrest.
According to the police, the victim and the suspect had previously met before the latter travelled to Thailand, and the latter's suspicious behaviour suggests he may have murdered the former.
Before Arrieta was killed, Sancho was spotted by regional police commander Surapong Thanomchit buying a knife, waste bags, and cleaning supplies, according to Thai PBS.
When asked for more details, Surapong declined, saying only that the suspect and the victim presumably had a personal relationship. During his vacation in Thailand, Sancho reportedly told police that he and the victim were in a love relationship and that he had tried to break up with her, but she had refused.
Thai media aired security camera footage purportedly showing Sancho and Arrieta riding a motorbike together a day before the remains were discovered.
According to the local media, Sancho allegedly took authorities to seven locations where he dumped the severed body parts.
The prosecution reportedly told the Koh Samui court that 29-year-old Daniel Bronchalo murdered 44-year-old Edwin Arteaga on the island of Koh Phangan, known for its full moon parties and scuba diving.
The Koh Samui court has accepted the lawsuit and has ordered the defendant to appear on Thursday for a statement hearing.