Police Arrest Spaniard Over Body Parts Found in Koh Phangan Landfill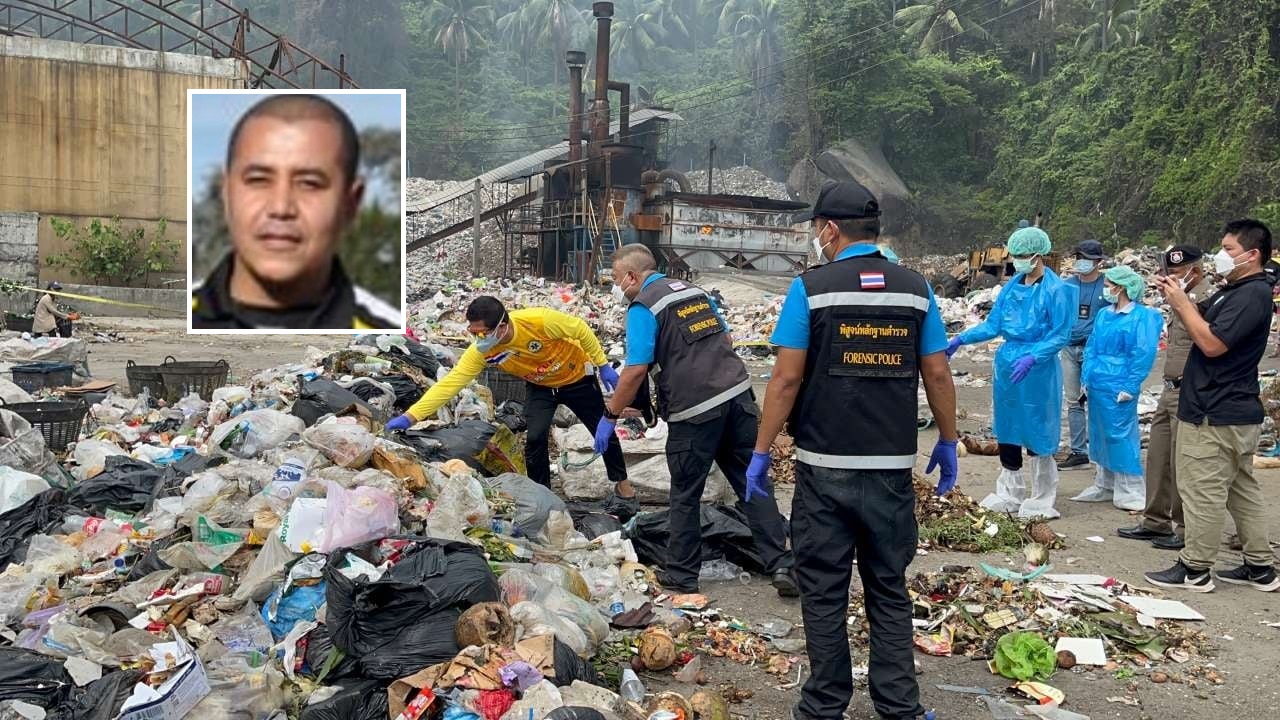 Police have detained a 29-year-old Spanish national after human remains of his Colombian friend were found at a landfill on Koh Phangan, a southern island in Thailand famous for its Full Moon parties.The Spaniard has denied anything to do with the disappearance of the remains of his Colombian friend.
Daniel Sancho Bronchalo, 29, was taken to the Koh Phangan police station on Friday for questioning in connection with the disappearance of Colombian national Edwin Arrieta Arteaga, 44.
On Thursday night, Mr. Sancho went to the Koh Phangan police station to report Mr. Arrieta missing. This followed the discovery of human body parts. Trash collectors uncovered body parts, including a sawed-off pelvis and intestines weighing approximately five kilograms, inside a fertiliser sack at a waste dump in Koh Phangan on Thursday.
More body pieces were discovered in a black plastic bag at the same spot on Friday. Two legs, a black T-shirt, a pair of shorts, and a pair of red boxer shorts were all in the bag.
The police, who arrived at the location alongside forensic officers and medical personnel from Koh Phangan Hospital, assumed the body pieces belonged to the Colombian guy. They then summoned Mr Sancho for questioning, who was accompanied by Pol Lt Col Surapong Thanomjit, the commissioner of Provincial Police Region 8.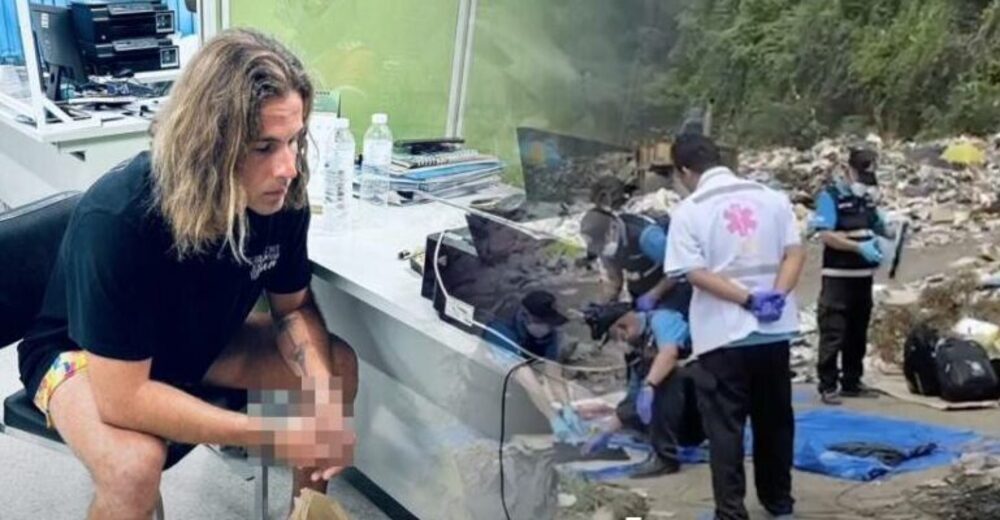 According to the investigation, the two guys knew each other from previous encounters and had planned to meet up on Koh Phangan. Mr Arrieta had reserved a stay at an island hotel from July 31 to August 3. On July 31, Mr Sancho arrived at the hotel and booked into his room before Mr Arrieta.
Mr Sancho stated that he went to pick up a friend from a pier on Koh Phangan around 3 p.m. on Wednesday. They then proceeded to a restaurant and then to Rin beach, which was close to their accommodation. Mr. Sancho reported to authorities that Mr. Arrieta vanished after midnight on Wednesday. He claimed he had no idea where the Colombian man had gone.
The initial investigation revealed that Mr Sancho was staying in the hotel room that Mr Arrieta had reserved. According to Pol Lt Col Surapong, he had also reserved a room at another hotel near Salad beach for Tuesday and Wednesday.
He drove the Colombian to a restaurant near the other hotel he'd reserved. Nobody saw Mr Arrieta after Wednesday night.
On Tuesday evening, the Spanish man purchased a knife, rubber gloves, a kitchen sponge, a cleaning pad, a bottle of cleaning agent, and rubbish bags at a convenience store, according to the inquiry.
Police searched his room and discovered that a refrigerator, a bathroom and a kitchen sink had all been cleaned. The drain in the room included bloodstains, tissue, fat, and hair. According to Pol Lt Gen Surapong, samples were taken for forensic testing.
Visiting  Koh Phangan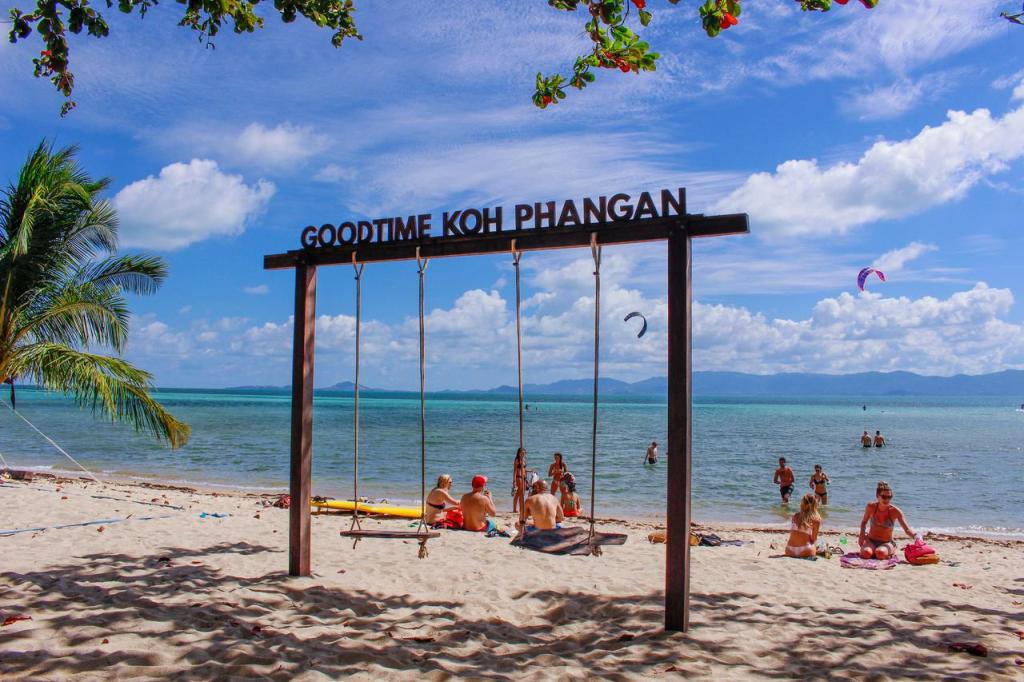 Koh Phangan is the most popular island located in the Gulf of Thailand, known for its stunning beaches, vibrant nightlife, and beautiful natural scenery. It is part of the Surat Thani Province in Thailand and is situated about 55 kilometers (34 miles) from the mainland.
Some key highlights and features of Koh Phangan include:
Full Moon Party: One of the island's most famous attractions is the Full Moon Party, a monthly event that takes place on Haad Rin Beach during the full moon night. Thousands of travelers from around the world come to Koh Phangan to join this epic beach party, which features music, dancing, fire shows, and colorful fluorescent body paint.
Beaches: Koh Phangan is blessed with numerous stunning beaches, each offering a different atmosphere and vibe. Popular beaches include Haad Rin (home to the Full Moon Party), Haad Yao, Thong Nai Pan, and Bottle Beach.
Nature and Outdoor Activities: The island is surrounded by lush tropical jungle and offers several opportunities for outdoor enthusiasts. You can explore waterfalls, hike through the jungle, go snorkeling, scuba diving, or take a boat trip to nearby islands.
Yoga and Wellness Retreats: Koh Phangan has become a hub for yoga and wellness retreats, attracting people seeking relaxation, self-discovery, and spiritual growth. Many resorts and centers offer various yoga classes and workshops.
Food and Dining: The island offers a diverse range of dining options, from traditional Thai street food to international cuisine. You can find seafood, vegan and vegetarian-friendly restaurants, and beachfront eateries offering fresh catches of the day.
Local Culture: While Koh Phangan is known for its party scene, it also has a rich local culture and traditions. The island has several temples and offers opportunities to experience authentic Thai culture and customs.
To reach Koh Phangan, you can take a ferry from the nearby mainland town of Surat Thani or from Koh Samui, another popular island in the Gulf of Thailand.