Man Arrested for Robbing Russian Women in Pattaya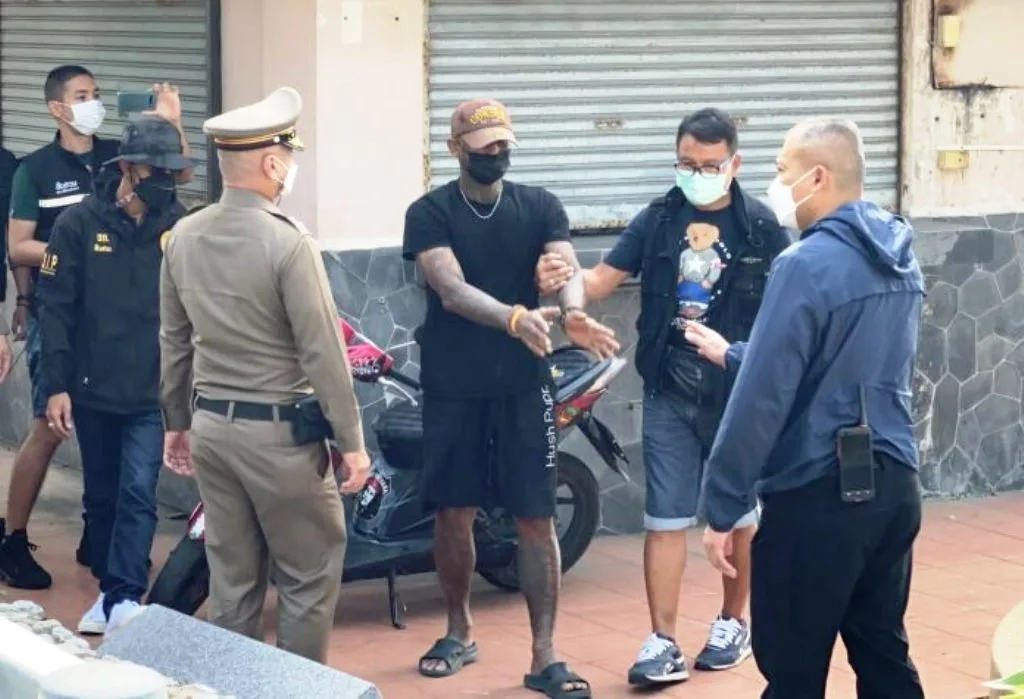 An arrest has been made for a 42-year-old man who allegedly assaulted and robbed a Russian woman in the resort town of Pattaya back in May. He stole her iPhone and 2,000 USD in cash.
The suspect was identified only as Mr Kriangsak, a Rayong native who was also wanted in relation to nine other robberies in Rayong province. Mr Kriangsak allegedly ambushed and beat the 56-year-old Russian tourist while she took photos in South Pattaya.
Her face was bruised as a result of the assault, Pattaya police said.
Mr Kriangsak was implicated in the crime by CCTV footage and the record of him selling the stolen iPhone. It is reported that Mr Kriangsak confessed to the crime, saying he needed the money to buy drugs and alcohol.
Meanwhile, A Pattaya beach vendor returned 40,000 baht to a tourist who dropped her wallet at the Fireworks Festival. Deputy Mayor Manote Nongyai thanked Mr Adulsak Srimantra, 43, for returning the wallet to its owner.
The wallet contained no identification or anything else. It contained only cash. Therefore, its vendor held onto it. An employee of the hotel called later to say that a guest who had reserved beach chairs for the fireworks had lost her wallet.

The owner gave Mr Abdulsak a reward, he said.
According to the deputy mayor, Adulsak set an example for a good Pattaya host by not illegally hiking up the price from 50 to 100 baht for the fireworks show.
In response, the deputy mayor said the city would revoke or suspend the licenses of anyone gouging Pattaya's few tourists.