Exxon Mobil's Third-Quarter Profit Falls, But Refineries Perform Well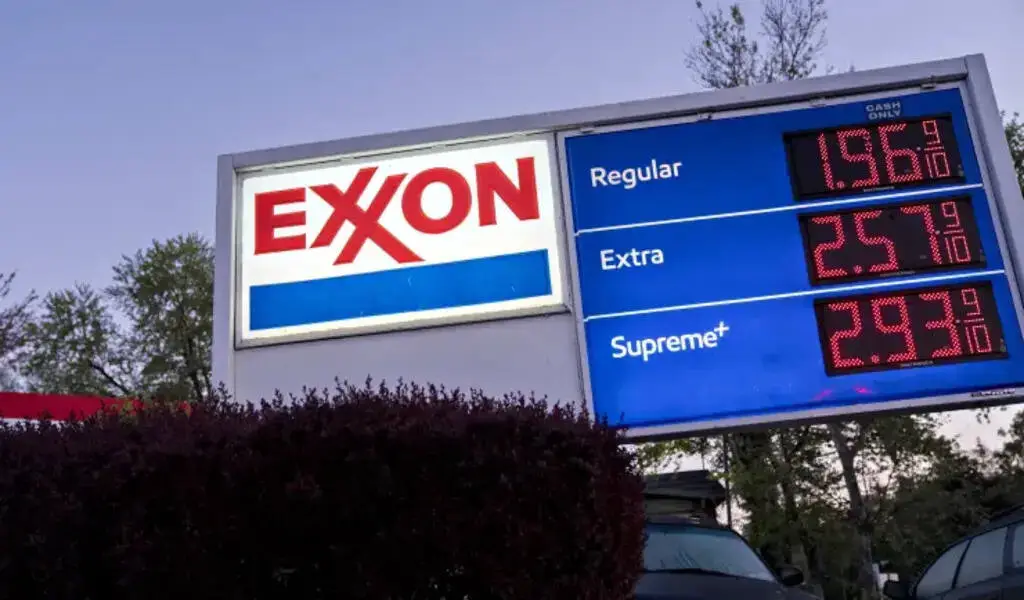 (CTN News) – As oil prices soared, Exxon Mobil's third-quarter profit declined from last year, but its net income increased 15% compared with the previous quarter. Dividends were also raised.
Exxon Mobil bought Denbury for $4.9 billion in July, and a few weeks ago, it announced it was buying Pioneer for $60 billion.
There are other companies like Exxon Mobil's as well. Hess will cost Chevron more than $50 billion, it announced earlier this week.
In the period, Exxon Mobil Corp. earned $9.07 billion, or $2.25 per share. The figure compares to $19.66 billion, or $4.68 per share, a year earlier.
After removing certain items, earnings per share were $2.27.
Zacks Investment Research analysts predicted higher earnings of $2.36 per share, but Exxon Mobil's does not adjust its reported results based on one-time events such as asset sales.
The company's revenue fell to $90.76 billion from $112.07 billion, but it still exceeded Wall Street's estimate of $89.29 billion.
There was a 0.8% drop in oil-equivalent barrel production to 3,688 thousand barrels per day.
4.2 million barrels per day were the best ever throughput for Exxon's global refineries in the third quarter.
Darren Woods, Chairman and CEO, said the company added nearly 80,000 net oil-equivalent barrels per day to support global supply during the quarter.
Just a few weeks ago, Exxon Mobil's announced it would acquire Pioneer Natural Resources for nearly $60 billion. This is the company's largest acquisition since it acquired Mobil two decades ago. Pioneer Natural's deal expands Exxon Mobil's presence in the Permian Basin, a massive oil field straddling Texas and New Mexico.
There is no shortage of cash at Exxon. When oil prices hit record highs in 2008, the company posted unprecedented profits of $55.7 billion, eclipsing its previous record of $45.22 billion.
Energy sector consolidation is being driven by high cash levels for all big producers. Hess Corp. is being bought by Chevron for $53 billion just this week.
On Friday, Chevron reported its quarterly results. An earnings per share of $3.48 was posted by the San Ramon, California-based company in its third quarter. Shares were worth $3.05 per share after adjusting for pretax gains.
As with Exxon Mobil's, Chevron does not adjust its reported results based on one-time events such as asset sales.
Overseas production fell 112,000 barrels per day from a year ago. According to the company, turnarounds, shutdowns, and normal field declines contributed to this.
Chevron's quarterly revenue totaled $54.08 billion, exceeding analysts' expectations of $54 billion.
As a result of Russia's invasion of Ukraine, crude prices spiked sharply in early 2022. They are hovering at around $90 per barrel after ticking another 9% higher this year. As a result, big drillers are cash rich and looking for investments.
A war between Israel and Hamas runs the risk of igniting a broader Middle East conflict as Saudi Arabia and Russia cut back on oil production. According to an analysis by the U.S Energy Information Administration, attacks on Israel do not disrupt global oil supply.
As Israeli fighter jets and drones carried out a ground raid into Gaza on Friday, and U.S. warplanes struck targets in eastern Syria, the industry will likely keep a close eye on events in the Middle East.
A 95 cents per share dividend was also announced by Exxon Friday, up from 91 cents.
Before the open bell, shares of Exxon are slightly higher, while Chevron are down over 2%.
SEE ALSO:
Amazon's Q3 Results Are Bolstered By AWS, Growing Ad Revenue, And Prime Day