AbbVie Beats Expectations With Humira Launch And New Drugs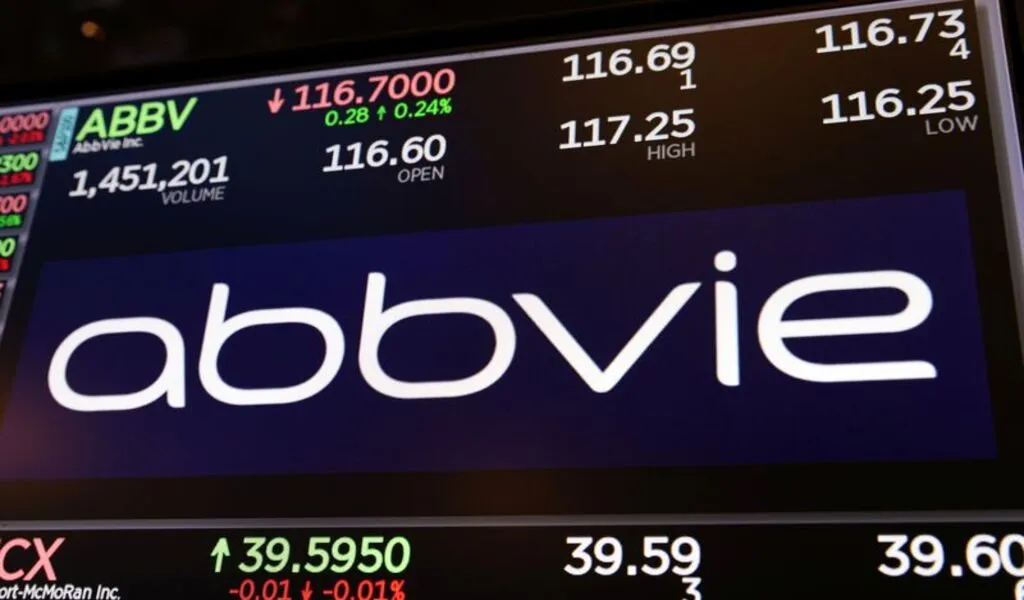 (CTN News) – As a result of a lower-than-expected decline in the sales of Humira, AbbVie's blockbuster arthritis drug, and a strong demand for newer medicines, the company raised its annual profit forecast on Friday, following a higher-than-expected quarterly profit forecast.
As a result of the results and forecast, AbbVie's share price rose by 2% in premarket trading on Tuesday.
The erosion of Humira's sales following the entry of over half a dozen biosimilars this year, including those from Sandoz, Amgen, and German drugmaker Boehringer Ingelheim, has been closely monitored by investors.
Humira has maintained favorable positions on the list of covered drugs by insurance companies despite the presence of biosimilars. In July, AbbVie lowered its estimate for Humira's revenue erosion in 2023 from 37% to 35%, down from 37% earlier in the year.
Humira, in contrast to chemical drugs, which can be copied and sold as generics at a huge discount once patents have expired, is a complex biologic medicine that is made from living cells that are unable to be exactly duplicated. Biosimilars are their close alternatives to the original drugs.
In the third quarter, Humira's global sales fell 36.2% to $3.55 billion, but exceeded Wall Street's forecasts of $3.48 billion, according to LSEG data, despite a 36.2% decline in sales.
In order to offset the expected drop in Humira sales that is expected to occur over the next few months, the company is expecting to increase their use of newer immunology drugs Skyrizi and Rinvoq to offset the anticipated drop in Humira sales that they expect to occur in the next few months.
During the third quarter of 2013, Skyrizi and Rinvoq generated global sales of $2.13 billion and $1.11 billion, respectively, exceeding analyst expectations of $2.10 billion and $1.02 billion, respectively.
Imbruvica, a cancer drug, revealed quarterly sales of $908 million, which was higher than the company's estimate of $863 million. AbbVie reported $13.93 billion in revenue for the quarter, which was higher than its estimate of $13.71 billion.
According to the company's earnings release, an adjusted profit of $2.95 per share was reported, compared with an estimate of $2.86 per share.
According to the company, adjusted profit per share for 2023 will be between $11.19 and $11.23, as compared with $10.86 and $11.06 it forecast earlier this month.
In addition, AbbVie raised its earnings-per-share forecast by a minimum of $1 to a minimum of $11 from a minimum of $10.70 for 2024.
SEE ALSO:
Exxon Mobil's Third-Quarter Profit Falls, But Refineries Perform Well
Amazon's Q3 Results Are Bolstered By AWS, Growing Ad Revenue, And Prime Day