The AMC Movie Theater Chain Surged 21% On Reports That Amazon May Buy It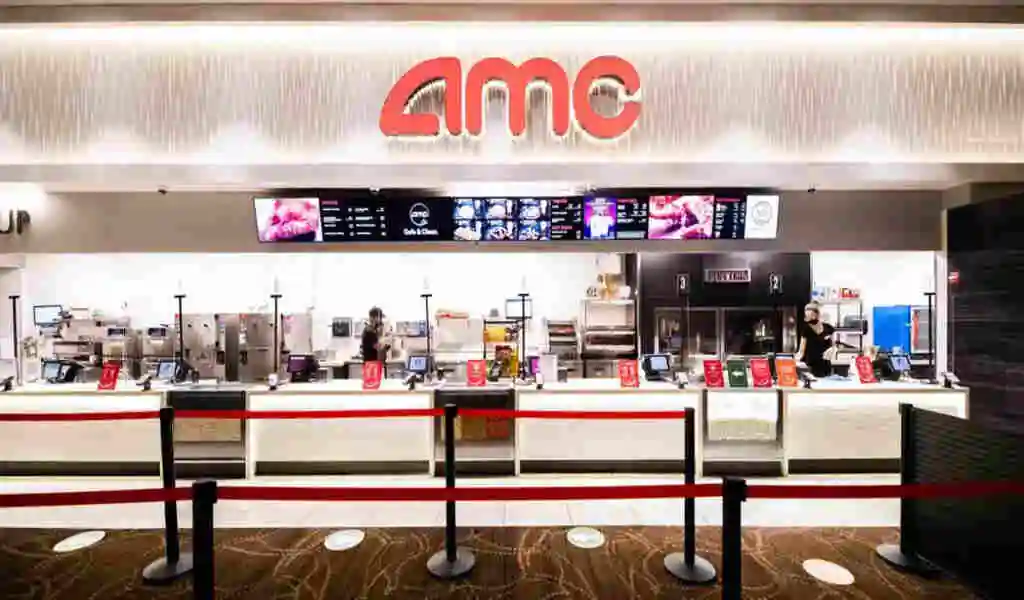 (CTN News) – AMC Entertainment's stock price rose 21% on Tuesday after a report from The Intersect said that Amazon may consider the purchase of the struggling movie theater chain, according to the report.
AMC Entertainment shares had already been up about 5% by Tuesday afternoon, but those gains were supercharged after the Intersect report was released, which led to a further surge in shares.
Apparently, the report suggests that Amazon founder and chairman Jeff Bezos has instructed his investment advisors to explore the possibility of acquiring AMC and its 600 theaters as part of an acquisition plan.
According to the report, several senior sources familiar with the discussions were quoted in the report.
According to the report quoting a source within Amazon, "Amazon is hoping it can use AMC's nearly 600 movie theaters across North America, Europe and the Middle East as 'marketing weigh stations,'" the report added.
In essence, Amazon could take advantage of AMC's movie theaters to promote and cross-sell its Amazon Prime movies, as well as serve as a local distribution hub for their products in addition to promoting their slate of Amazon Prime movies.
In 2017, when Amazon acquired Whole Foods, it used a similar strategy when acquiring the company.
If the deal goes through, it would bring an end to a tumultuous time for AMC Entertainment, which has gone through a rollercoaster ride over the last two years as a result of it becoming the target of meme-stock investors on Reddit and other forums.
It is worth noting that shares of AMC soared to a record high of nearly $73 in June 2021, but have since fallen by over 90% to $5.29.
It is entirely possible for Amazon to help AMC service its multi-billion dollar debt pile, which is of particular importance given the fact that the movie theater chain is not profitable, as the movie box office has yet to reach its peak of nearly $12 billion that it reached in 2018. The total US box office haul for 2022 is estimated to be just under $7.4 billion.
In response to the Intersect's inquiry late Monday evening, Adam Aron, the CEO of AMC, responded in a text message: "We do not reply to rumors and speculation."
There is a newsletter published on Substack called Intersect, which has only been around for a couple of months. It was launched by journalist Joe Bel Bruno about two months ago.
SEE ALSO:
Motorola Edge 40 Pro Will Cost More Than Motorola Edge 30 Pro
In Zelda: Tears Of The Kingdom, Weapons Will Break
Last Of Us Part 1 PC Release, Steam Pre-Order & Changes