Hyundai i20 N Line Launched In India At INR 9.99 Lakh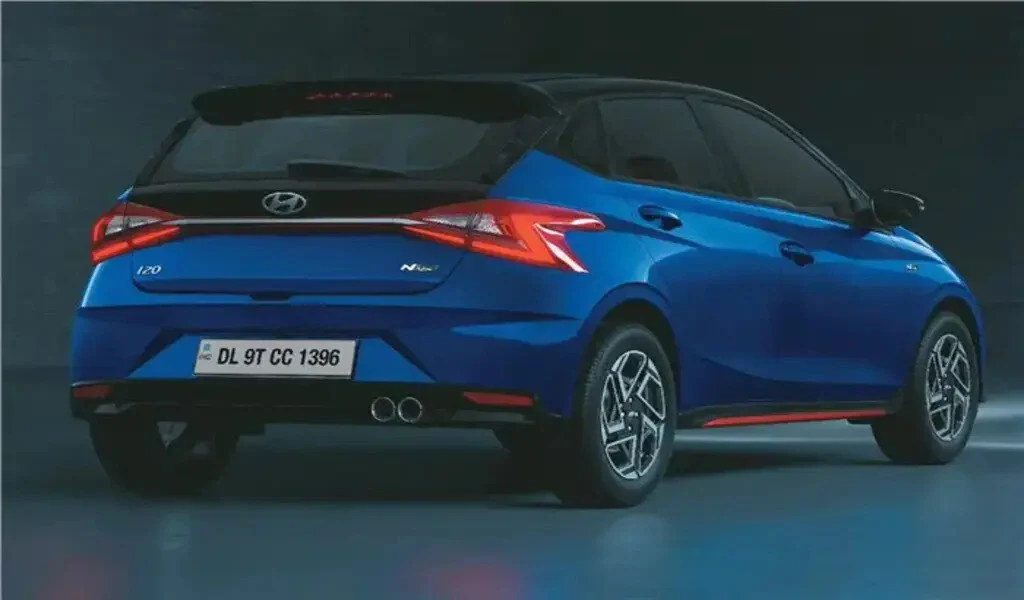 (CTN News) – The updated Hyundai i20 has been launched in India for the first time.
With prices starting at INR 9.99 lac (ex-showroom), the automaker has now launched the N Line variant of the hatchback, which is expected to be launched in the coming months.
It is available in two trim levels – the Hyundai N6 and the N8 – and both manual and automatic transmissions are available with the i20 N Line.
As before the facelift, the front bumper, which has the same parametric grille design and the N Line logo as before the facelift, as well as the prominent front splitter with red accents remain from the pre-facelift version of the car.
In terms of the rear bumper, it has a slightly modified design with a prominent diffuser, red accents, twin exhaust outlets, a tailgate spoiler, and dark chrome trim that connects the two taillights together.
In addition to the sporty hatchback's number of features, it also comes with a Bose premium seven-speaker system, 127 embedded VR commands, OTA updates for the infotainment system and maps, 52 Hinglish voice commands, and over 60 connected car features.
As an additional feature, the device also has a C-type charger, as well as a multilingual user interface that supports ten regional languages, as well as two international languages, as well as seven ambient natural sounds.
There are five color options available for the updated Hyundai i20 N Line, including two monochromatic and two dual-tone options. Starry Night, Thunder Blue, Titan Grey, Atlas White, and Abyss Black are some of the monotones you can choose from.
The dual tones, however, feature an Abyss Black roof and are composed of Atlas White and Thunder Blue colors.
The Hyundai i20 N Line is powered by a 1.0-liter turbo-petrol engine that produces 118 hp and 172 Nm of torque as well as 118 pound-feet of torque.
As for the gearbox, it consists of both a 7-speed dual-clutch gearbox and a 6-speed manual gearbox.
There are six airbags, three-point seatbelts with seatbelt reminders for all passengers, a Tire Pressure Monitoring System (TPMS), automatic headlamps, electronic stability control Hyundai (ESC), and hill assist control in addition to the safety features listed above.
There are a number of prices that Hyundai i20 N Line customers can expect to pay ex-showroom for their 2023 model:
SEE ALSO:
Tesla's Unprecedented Ascent And The Road Ahead In The Automotive World: Five Key Challenges