The Ford Explorer SUV 'Men's Only Edition' Is Terrible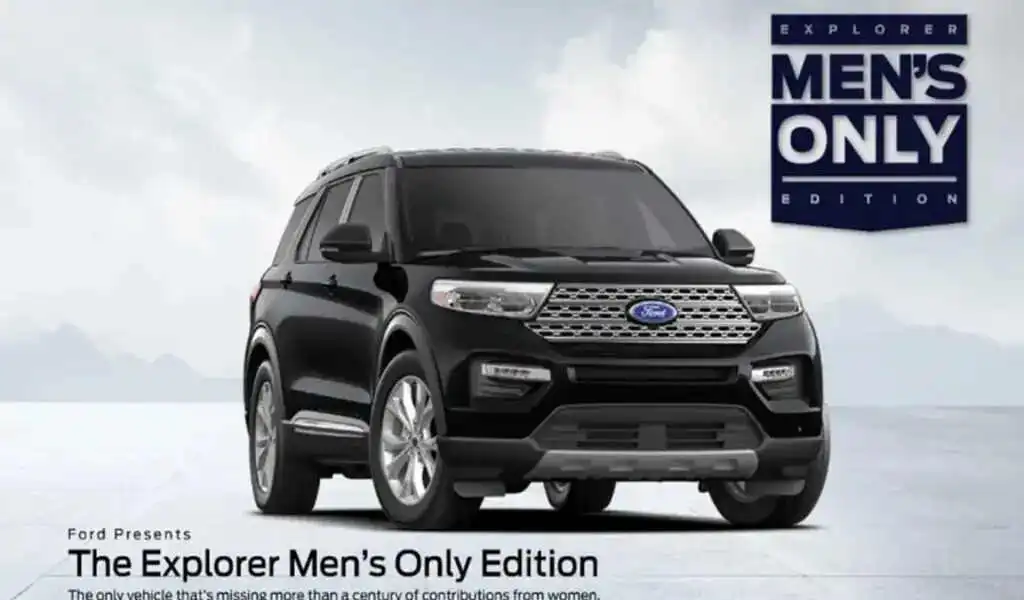 (CTN News) – There seems to be an updated version of the Ford Explorer available for men only, but no one wants to drive a car like that.
A number of common features are absent from this SUV as well, such as functioning windshield wipers, a heater, turn signals, and a rearview mirror, to name only a few.
There is a very good reason for this, and it is not because Ford thinks people do not need them, but because they would not exist without the invention of women.
A website has been created by Ford in order to highlight many of the women responsible for many of the various features the company offers.
As examples of these pioneers, there are actresses such as Hedy Lamarr, who pioneered a communications system which helped create the foundation for cellular, Wi-Fi, GPS and other modern technologies, as well as Florence Lawrence, who designed the first brake and turn signals.
As a mathematician and specialist in satellite technology, Gladys West also played a crucial role in the development of GPS, the modern in-car navigation system made possible by satellite technology.
In the early 20th century, British journalist Dorothy Levitt, a racing car driver and author, is credited with being the first person to use a handheld mirror to view the cars behind her during a race.
She wrote that women drivers should keep them handy, leading to their incorporation into production cars in 1914.
Additionally, there is a profile of Dorothée Pullinger who ran a company, Galloway Motors, that developed a vehicle that was specifically designed for women, which had a rearview mirror, a smaller steering wheel, and raised seats to make it easier for them to get in and out.
She is an Alabama entrepreneur primarily involved in Ford farming and real estate, who developed the windshield wiper after observing a trolley driver in New York City having difficulty seeing in the rain because he had a hard time keeping his eyes open.
As Rini Paiva, executive vice president of selection at the National Inventors Hall of Fame, explained to Fox Weather, "He would reach his arm outside the window, and sometimes he would even have to stop the car to get out to clear the window," he said.
Paiva told me, "she actually worked with the designer to come up with the idea and she ended up filing a patent that ended up being granted fairly quickly in the early 1900s," he said.
In order to promote the commercial, Ford will share it on its social media channels.
SEE ALSO:
Tesla's Plan To Reduce Silicon Carbide Use Brings Down Some Chipmakers