Tesla's Plan To Reduce Silicon Carbide Use Brings Down Some Chipmakers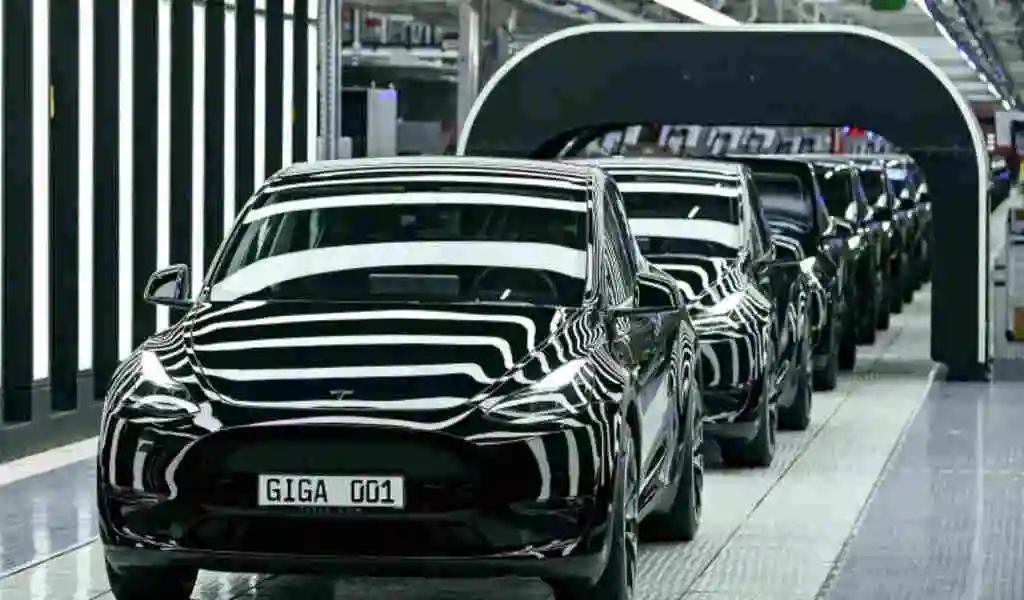 (CTN News) – After Tesla said its next-generation vehicle powertrains will use fewer silicon carbide transistors, shares of some chipmakers fell on Thursday.
Colin Campbell, Tesla's powertrain engineering leader, took the stage at Tesla's Investor Day presentation on Wednesday, where he talked about how Tesla plans to keep their cars' powertrains as efficient and efficient as possible while reducing their costs.
"We figured out a way to use 75% less silicon carbide transistors, which are key components but expensive, in our next powertrain without sacrificing performance or efficiency," Campbell said.
On Semiconductor and ST Microelectronics each lost about 2%, while Wolfspeed fell about 7%, as investors worried about Tesla's moves.
Tesla's new powertrains will also have motors made without rare earth metals. One of the biggest suppliers of neodymium to automakers, MP Materials, dropped about 11%.
Campbell didn't say when the company's next-generation powertrain would be ready, nor did he say how much it currently spends on transistors. At the event, Tesla executives didn't reveal anything about the "next gen" Model 2, which some analysts call the Model 3.
Electric vehicles use silicon carbide transistor chips. According to the Institute of Electrical and Electronic Engineers, they can handle more heat, last longer and are more energy-efficient than silicon power transistors.
Tesla's claims were "notable, but premature," according to Bank of America analysts.
According to the analysts, "If true, this technological advancement could be a major threat to the SiC materials (WOLF, COHR, Rohm) as well as devices (ON and European peers STMicro, Infineon – covered by Didier Scemama)."
As a result of cheap silicon carbide chips, "EV adoption could grow globally, partially offsetting what vendors lose in content."
The analysts at New Street Research agree, and wrote on Thursday that chipmakers should be fine because demand will remain high throughout and beyond the EV industry.
They wrote about Tesla's announcement: "The inverter of the new drivetrain will use a hybrid architecture," which mix silicon and silicon carbide transistors, with both types of transistors working together to handle peak loads in Tesla vehicles, mainly during acceleration.
'Hybrid architecture is only for new platforms, i.e. low-cost, small, lower-performance cars. It's not for existing models (S, X, 3, Y), or Cybertruck."
According to New Street, Tesla's next generation vehicle won't ramp up until 2025 or 2026.
Wolfspeed and OnSemi's shares remain overweight at Wells Fargo with a $110 price target for Wolfspeed and a $95.50 price target for OnSemi.
In a note on Thursday, Wells Fargo analysts said the silicon carbide chip supply chain will remain tight due to strong demand from automakers.
Most EV makers will try to scale up while controlling costs, but in the short run, they'll worry more about securing silicon carbide chips for their new models, which are due out this year and next.
What exactly is Tesla?
We design sustainable systems that are massively scalable—resulting in the greatest environmental benefit possible. Our energy generation and storage products work together with our electric vehicles to amplify their impact. Our vehicles are some of the safest in the world.
SEE ALSO:
The New Honda City Car Will Be Launched In India In March 2023