As Of Now, Genesis EVs Are Available In 33 States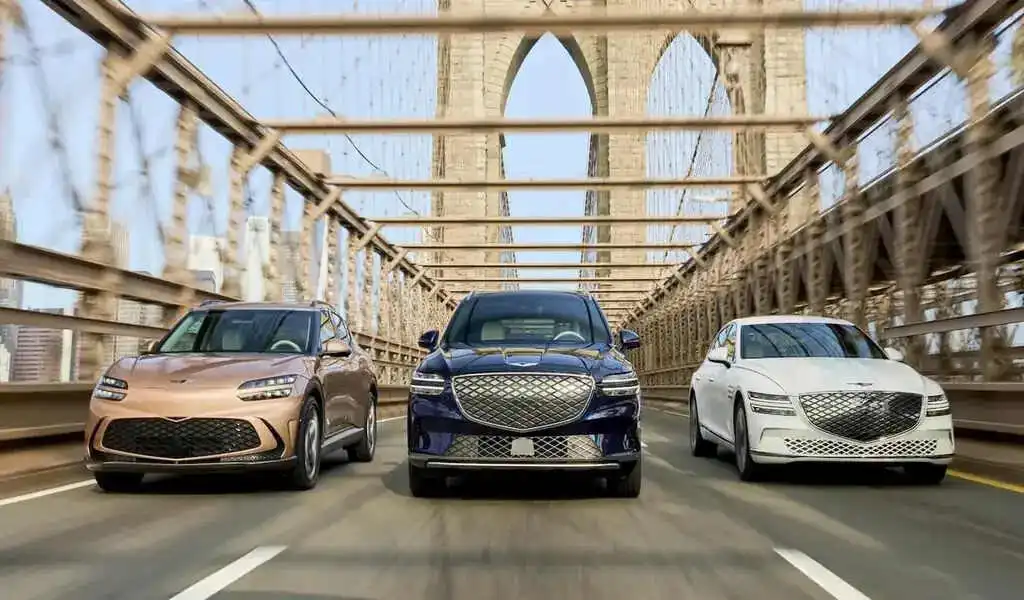 (CTN News) – It has been confirmed that Genesis EVs can now be purchased in 10 more states, continuing the luxury automaker's impressive expansion across the country.
Is the Genesis EVs available in any of the US states?
On Tuesday, Genesis EVs Motor America announced that it had expanded to ten new states and added two more standalone retailers to its network in California and Louisiana.
Electric models from the luxury brands are now available at retailers in Arkansas, Hawaii, Kentucky, Michigan, Missouri, Nebraska, New Hampshire, Ohio, Oklahoma, and Tennessee.
Since February of this year, Genesis, the luxury brand of Hyundai Motor Group, has almost doubled its market share. There are now 33 states where the automaker sells electric cars.
The Genesis electric vehicles can now be purchased in the following states: Arizona, California, Colorado, Connecticut, Florida, Georgia, Illinois, Indiana, Louisiana, Maryland, Massachusetts, Minnesota, Nevada, New Jersey, New York, North Carolina, Pennsylvania, South Carolina, Texas, Utah, Virginia, Washington, and Wisconsin in addition to the 10 states that are listed above.
Genesis of South Bay and Genesis of Baton Rouge are the two new standalone retailers for a total of nine new locations. A showroom is available at each of these facilities, as well as access to a personal advisor.
After announcing its intent to end the sale of new gas-powered vehicles by the year 2026, the luxury automaker has announced its expansion plans. Currently, Genesis offers three all-electric models in the United States. These include the GV60 SUV, the Electrified GV70 SUV, and the Electrified G80 SUV.
Genesis (Hyundai) produced the first electric vehicle (EV) in the United States in February, the Electrified GV70.
In partnership with Electrify America, Genesis EVs offers EV buyers three years of complimentary 30-minute charging sessions. In addition to top-rated chargers, solar panels, and energy storage systems (such as Tesla Powerwall), Genesis Home is a one-stop shop for EV owners.
Hyundai, including Genesis and Kia, were the latest automakers to adopt Tesla's NACS, enabling easier access to "at least 30,000 stations across North America."
What Electrek thinks
In the United States, Genesis EVs is rapidly expanding its all-electric vehicle lineup. Since May 2022, when the first GV60 was launched in the United States, the company has sold more than 6,000 electric vehicles.
Hyundai, Genesis' parent company, is also experiencing success with electric vehicles in the United States. The IONIQ 5 electric SUV has been gaining momentum all year, with September sales up 203% (3,958 units).
In light of the fact that the US is Hyundai's largest market, it may serve as a springboard for Genesis as it expands its EV production to new states.
Since February, Genesis EVs' presence in the US market has nearly doubled, and it is on track to capture almost all of it by the end of the year and by the beginning of 2024. During the next few years, Genesis will be one of the brands to watch as the US EV market accelerates.
SEE ALSO:
The Importance of Choosing the Right Tires for Your Vehicle