Exploring the Best Things to Do in Phuket for an Unforgettable Holiday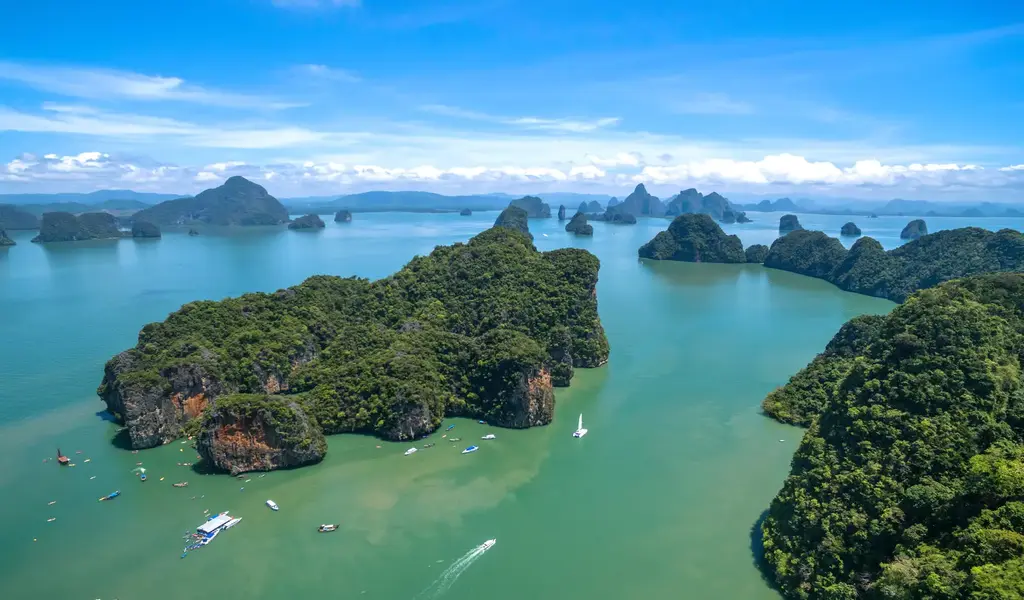 (CTN News) – When it comes to planning a memorable holiday in Phuket, Thailand, you'll want to make the most of your time on this stunning island paradise.
Phuket offers an array of experiences that cater to every traveler's taste. In this comprehensive guide, we'll walk you through the best things to do in Phuket, ensuring that your vacation is nothing short of spectacular.
Discover the Beaches in Phuket
1. Patong Beach
Patong Beach is perhaps one of the most famous beaches on the island, known for its vibrant nightlife, clear waters, and a plethora of water sports activities. Whether you're looking to relax in the sun or dive into the exciting beach scene, Patong Beach has it all.
2. Kata Noi Beach
For a quieter and more serene beach experience, head over to Kata Noi Beach. Nestled between two headlands, this pristine beach offers calm waters, perfect for swimming and snorkeling. It's an excellent spot to escape the crowds and soak in the natural beauty.
Explore Cultural Heritage
3. Big Buddha
The towering Big Buddha statue is an iconic symbol of Phuket. Standing at 45 meters tall, this magnificent statue is not only a spiritual site but also offers panoramic views of the island from the top. A visit to Big Buddha is a must for cultural enthusiasts.
4. Wat Chalong
Explore the rich Buddhist culture of Phuket by visiting Wat Chalong, the largest and most important Buddhist temple on the island. Admire the intricate architecture, marvel at the exquisite decor, and partake in the spiritual ambiance of this sacred place.
Dive into Adventure
5. Phi Phi Islands
Embark on a thrilling day trip to the Phi Phi Islands, which boasts some of the most breathtaking landscapes and crystal-clear waters in Thailand. Snorkel among vibrant coral reefs, relax on pristine beaches, and witness the beauty that inspired the movie "The Beach."
6. Phang Nga Bay
Explore the otherworldly beauty of Phang Nga Bay, famous for its limestone karsts and emerald-green waters. A boat tour through the bay takes you to James Bond Island, where you can relive scenes from the iconic film "The Man with the Golden Gun."
Savor Thai Cuisine
7. Try Local Street Food
Phuket is a food lover's paradise, and the best way to savor its culinary delights is by trying the local street food. From savory pad Thai to succulent grilled seafood, the flavors of Phuket are sure to tantalize your taste buds.
8. Visit the Old Town
Phuket Old Town is a charming district filled with colorful Sino-Portuguese architecture and a thriving food scene. Explore the quaint streets, visit the vibrant markets, and indulge in a variety of authentic Thai dishes.
Enjoy Vibrant Nightlife
9. Bangla Road
For those seeking a lively nightlife experience, Bangla Road in Patong Beach is the place to be. This bustling street comes alive at night with clubs, bars, and street performances. It's the epicenter of Phuket's after-dark entertainment.
Relax in Luxury
10. Spa and Wellness Retreats
Phuket offers a wide range of luxurious spa and wellness retreats where you can unwind and rejuvenate. From traditional Thai massages to holistic wellness programs, these centers ensure you leave feeling completely refreshed.
Conclusion
Phuket, with its captivating landscapes, rich culture, and vibrant activities, promises an unforgettable holiday experience. Whether you're seeking adventure, relaxation, or a taste of Thai cuisine, this tropical paradise has something for everyone. Make the most of your trip to Phuket by exploring these top attractions and experiences, ensuring that your holiday is truly remarkable. Plan your visit today and discover the wonders of Phuket for yourself.