Things To Do In Bangkok This Weekend (Aug 4th – 6th)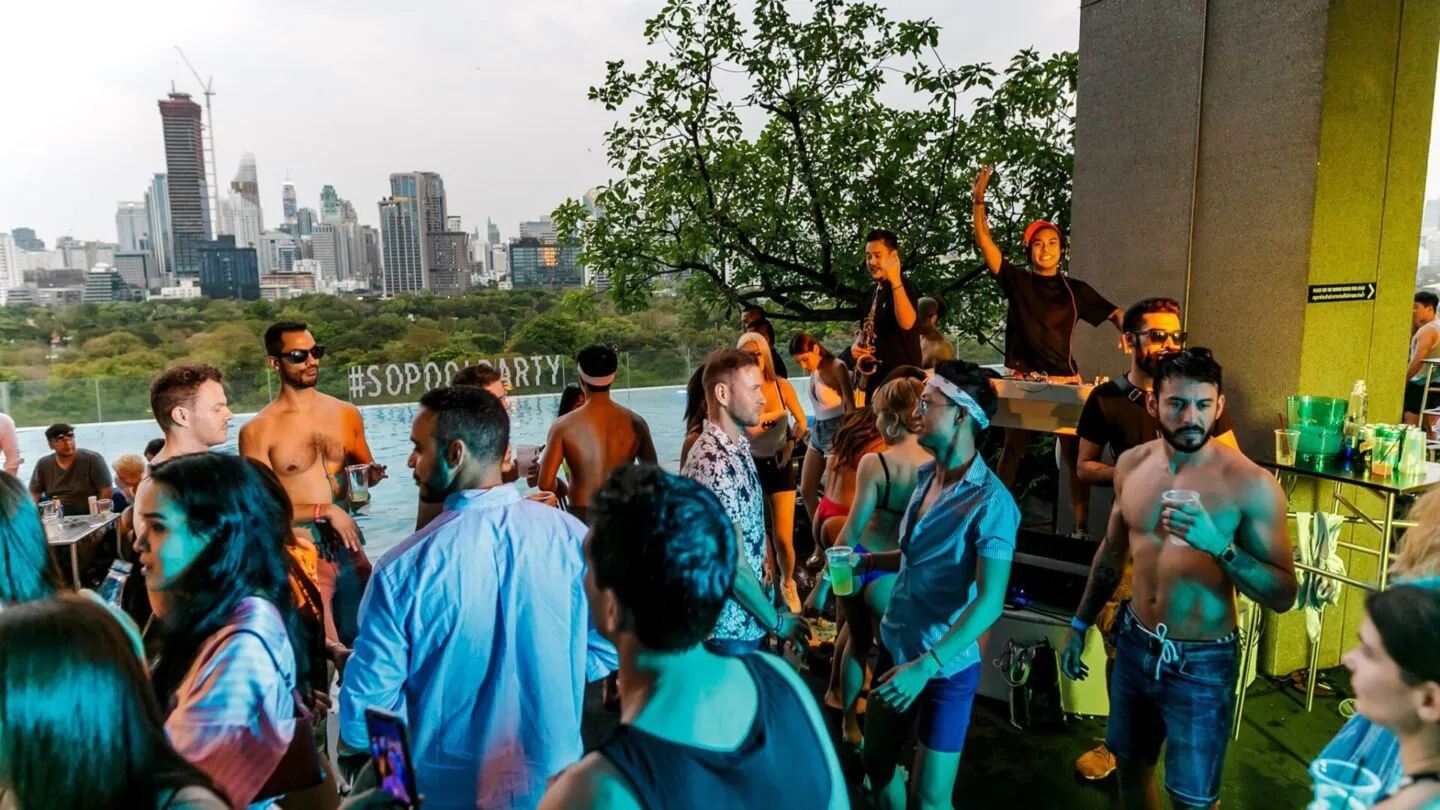 (CTN NEWS) – Get ready for an array of thrilling activities in Bangkok this weekend.
Whether you're in the mood for mesmerizing live performances by renowned artists, a serene escape in a tranquil exhibit, discovering a new and vibrant jazz bar, or indulging in delectable pastries, a delightful experience awaits every individual.
Things To Do In Bangkok This Weekend (Aug 4th – 6th)
Van Gogh Alive Bangkok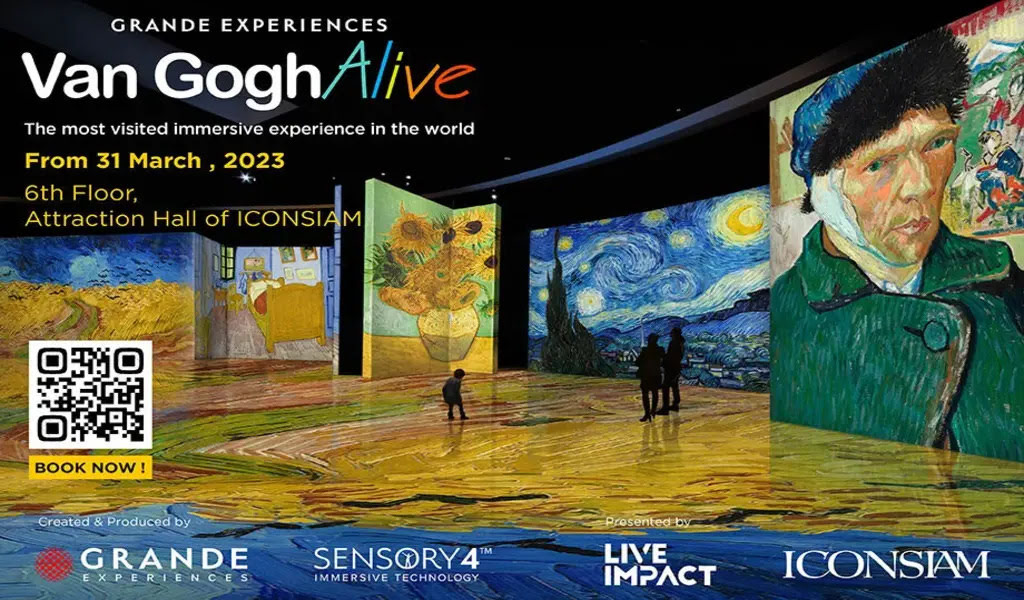 Step into the wonder of "Van Gogh Alive Bangkok," the largest digital art exhibition in Southeast Asia, where the timeless masterpieces of the renowned Dutch artist, Vincent Van Gogh, are beautifully celebrated.
This extraordinary showcase breathes life into his iconic works, mesmerizing and captivating art enthusiasts from all walks of life. Prepare to be completely immersed in Van Gogh's world, gaining profound insights into his life and creative journey.
This is a unique opportunity to experience the magic of art like never before. Hurry and seize the chance to be inspired by Van Gogh's brilliance before the event concludes on August 14.
Allow yourself to be enchanted by his visionary talent, and depart with unforgettable memories of this exceptional exhibition that celebrates the essence of art.
DATE by Nokky's Charcuterie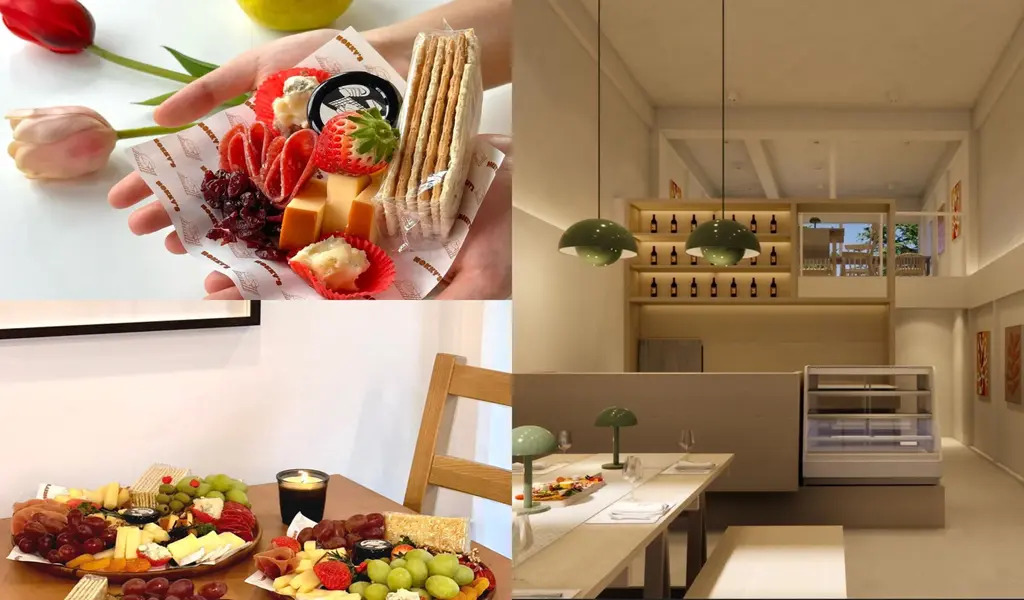 Indulge in the charm of DATE by Nokky's Charcuterie, a delightfully adorned shop exuding cozy and authentic vibes.
This inviting haven presents two delectable options: the Original Charcuterie, featuring French Brie, Smoked Gouda, and Cheddar Cheese; and the Premium Set, which adds a touch of luxury with Gran Moravia and Gorgonzola, complemented by Spanish ham and upgraded accompaniments.
These artfully arranged charcuterie boards are available in three sizes, ranging from 490 to 1,990 Baht, making them not only a treat for the palate but also perfect for capturing stunning photos.
To elevate the experience further, the shop offers a selection of finger foods and beverages, including the mouthwatering Signature Baked Brie, delectable Grilled Cheese Sandwich, and enticing Ciabatta Sandwich with a variety of flavorful fillings.
And for those seeking an alternative to wine, craft beers are available, offering a delightful and unique pairing to savor.
Come and savor the magic of DATE by Nokky's Charcuterie, where every detail is crafted to create an unforgettable culinary adventure filled with exquisite tastes and moments of pure joy.
Planetarium Bangkok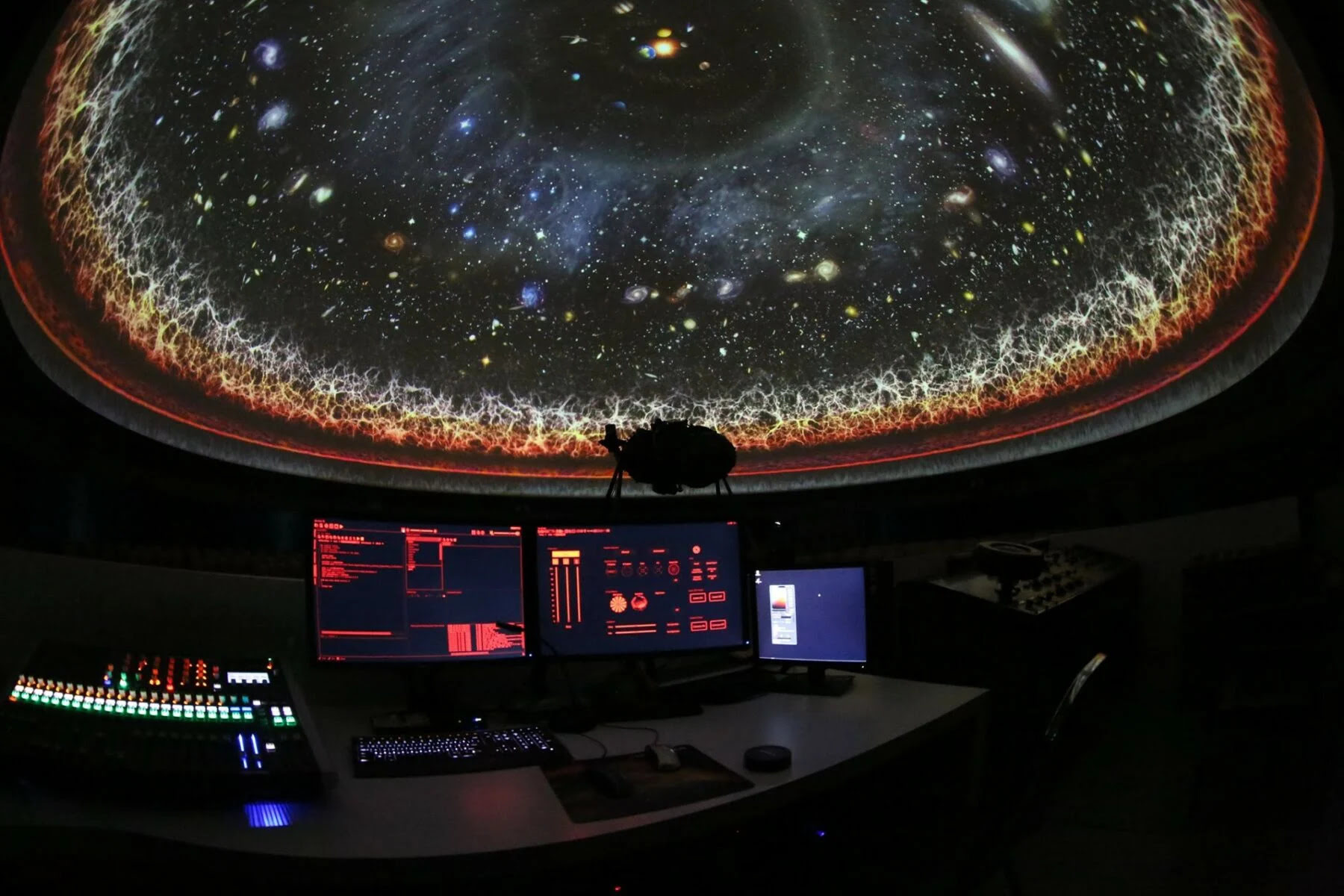 Enter into a realm of comfort as you settle into plush seats, while a magnificent projector unveils a breathtaking spectacle of 9,000 stars. Among them, the Sun, Moon, and five planets gracefully move through the ever-changing constellations.
Prepare to be amazed as you witness star clusters, the ethereal Milky Way, shooting stars streaking across the sky, and other mesmerizing celestial phenomena such as the dancing auroras and meteor showers.
The captivating show unfolds, showcasing not only the splendor of the stars but also significant astronomical events like solar and lunar eclipses, the intriguing analemma, meridian, ecliptic, and equatorial lines, and even the wondrous spectacle of Earth's rotation.
As you experience this celestial wonderland, seize the opportunity to hold hands with your partner, creating a romantic ambiance that will be etched in your memories forever.
Extend the enchantment to your friends as well, inviting them to witness this captivating starlit experience together. Prepare for an extraordinary journey through the cosmos, leaving you awe-inspired and connected to the vastness of the universe.
JODD FAIRS DanNeramit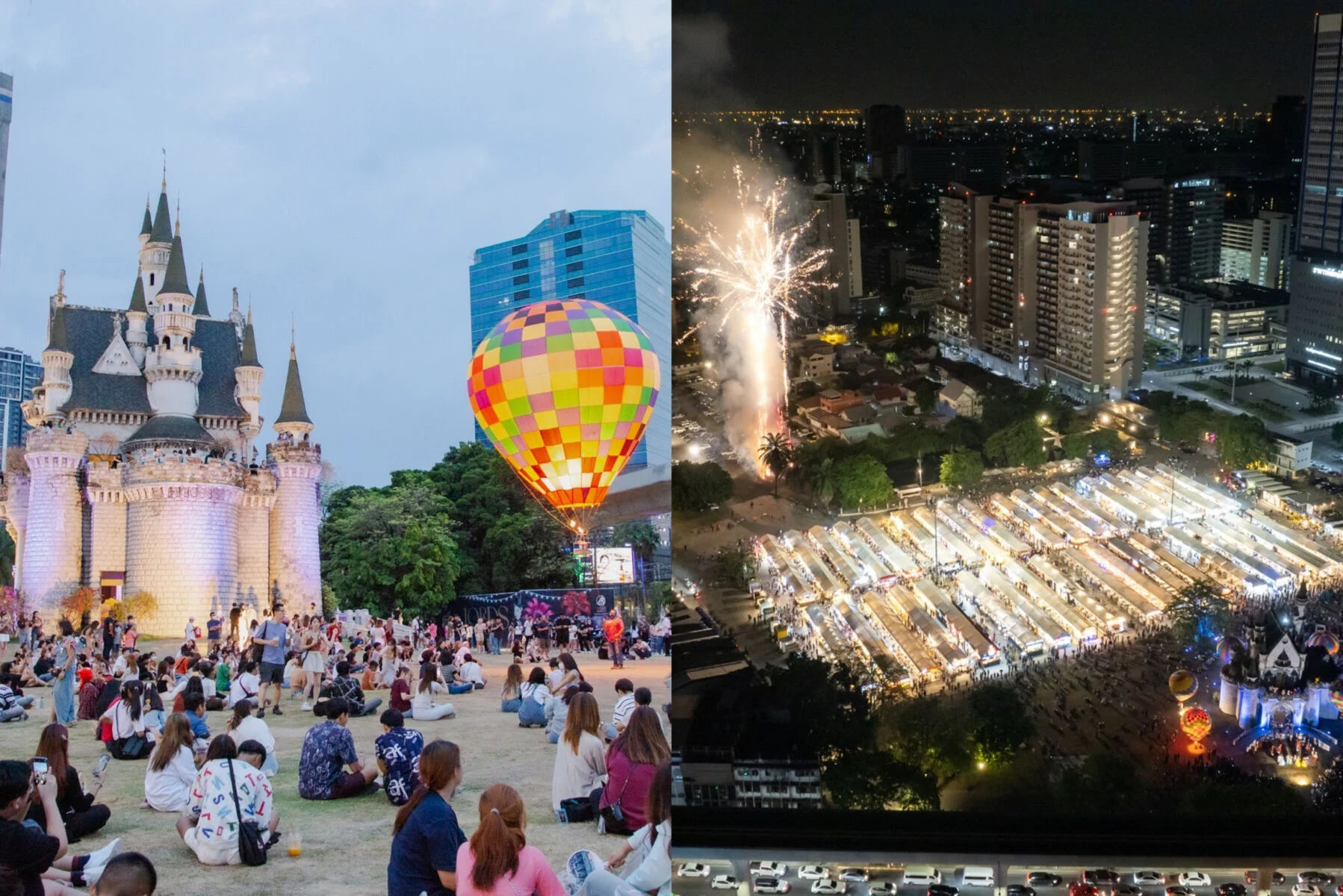 At this very moment, the most happening spot in town is the vibrant "JODD FAIRS DanNeramit" night market, a sprawling marketplace nestled in the heart of the city.
Boasting an impressive array of more than 700 shops, this bustling market caters to every taste and desire.
From delectable restaurants and refreshing beverage stalls to stylish clothing boutiques and even charming plant shops, the market has it all, including delightful cafes where you can indulge in a cozy atmosphere.
For city dwellers seeking relaxation and unwinding, this place is an absolute haven.
Whether you want to shop for delectable food and everyday essentials or simply hang out with friends after a long day of work, the "JODD FAIRS DanNeramit" night market has got you covered.
One of the highlights is the opportunity to capture cool photos against trendy backdrops, perfect for adding a touch of excitement to your social media feeds.
The market operates daily, welcoming visitors from 4 pm until midnight, making it an ideal spot for a unique and enjoyable way to unwind, have fun, and create lasting memories with loved ones.
The Mustang Blu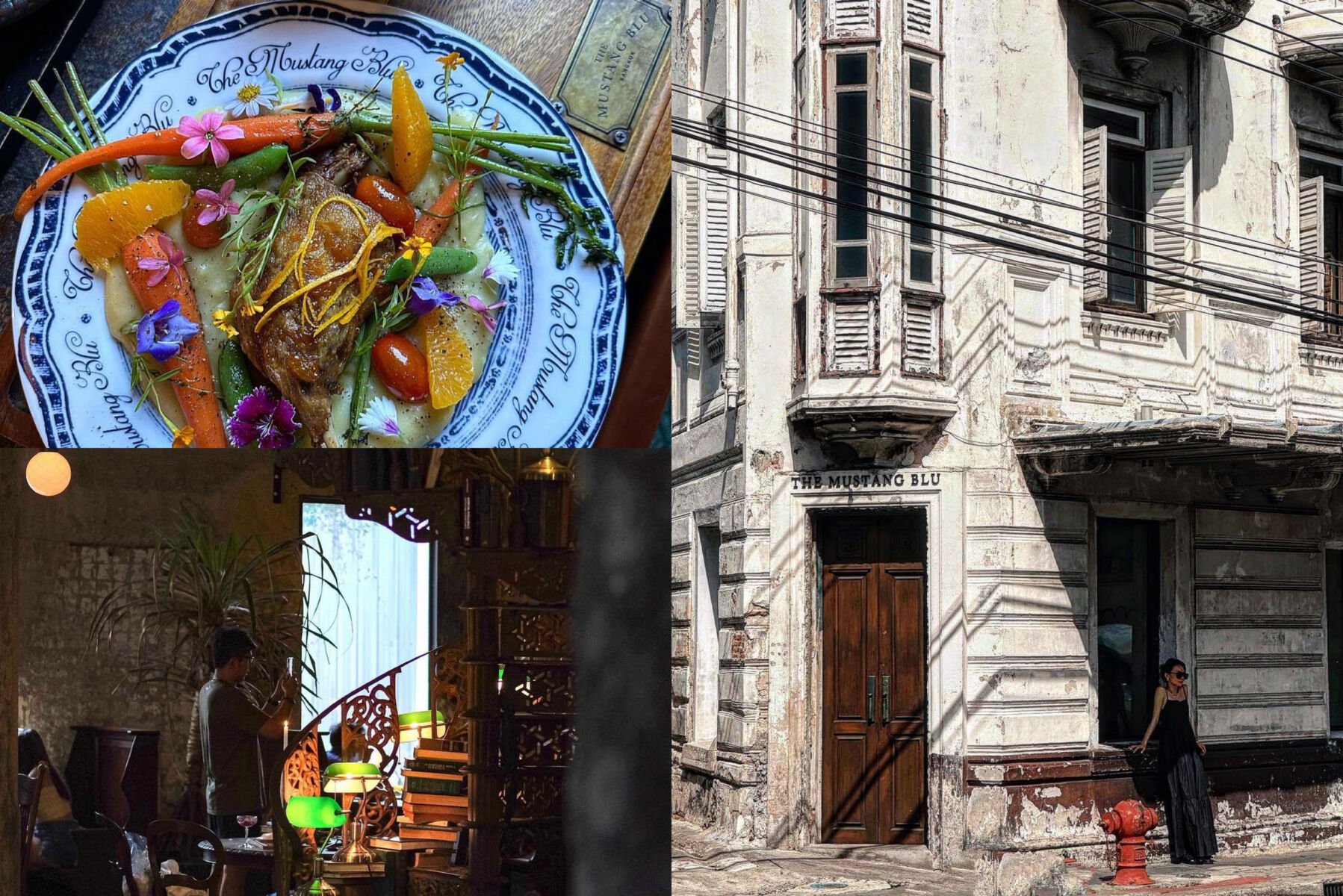 Welcome to The Mustang Blu, an exquisite hotel that graces the enchanting Yaowarat district with its timeless vintage allure.
Nestled on Maitri Chit Road within a century-old colonial-style building, this hotel exudes an air of sophistication and elegance, while also offering photogenic spots at every turn.
Step inside to immerse yourself in a captivating vintage chic aesthetic, where authentic vintage elements blend seamlessly with modern designs, creating an ambiance that is both nostalgic and contemporary.
Once known as the renowned 'Cleo Patra' massage parlour, this historic building has a storied past, having served as a bank and a hospital before being beautifully transformed into The Mustang Blu.
Today, visitors can indulge in delightful beverages and delectable desserts, starting at just 200 baht, enhancing the experience of this truly majestic and picturesque destination.
Whether you are a history enthusiast, a lover of vintage charm, or simply seeking a unique and charming stay, The Mustang Blu promises to be an unforgettable haven in the heart of Yaowarat.
So there you have it! Enjoy a wonderful weekend!
RELATED CTN NEWS:
Thailand Climbs Six Spots In Henley Passport Index, Reaching 64th Position
Free Breast Cancer And Cervical Cancer Screening Services In Thailand – 2023
Suspect Charged With Felony Bias Crime And Assault In Attack On Japanese Diplomat