Things To Do In Bangkok This Weekend (Oct 27th – Oct 29th)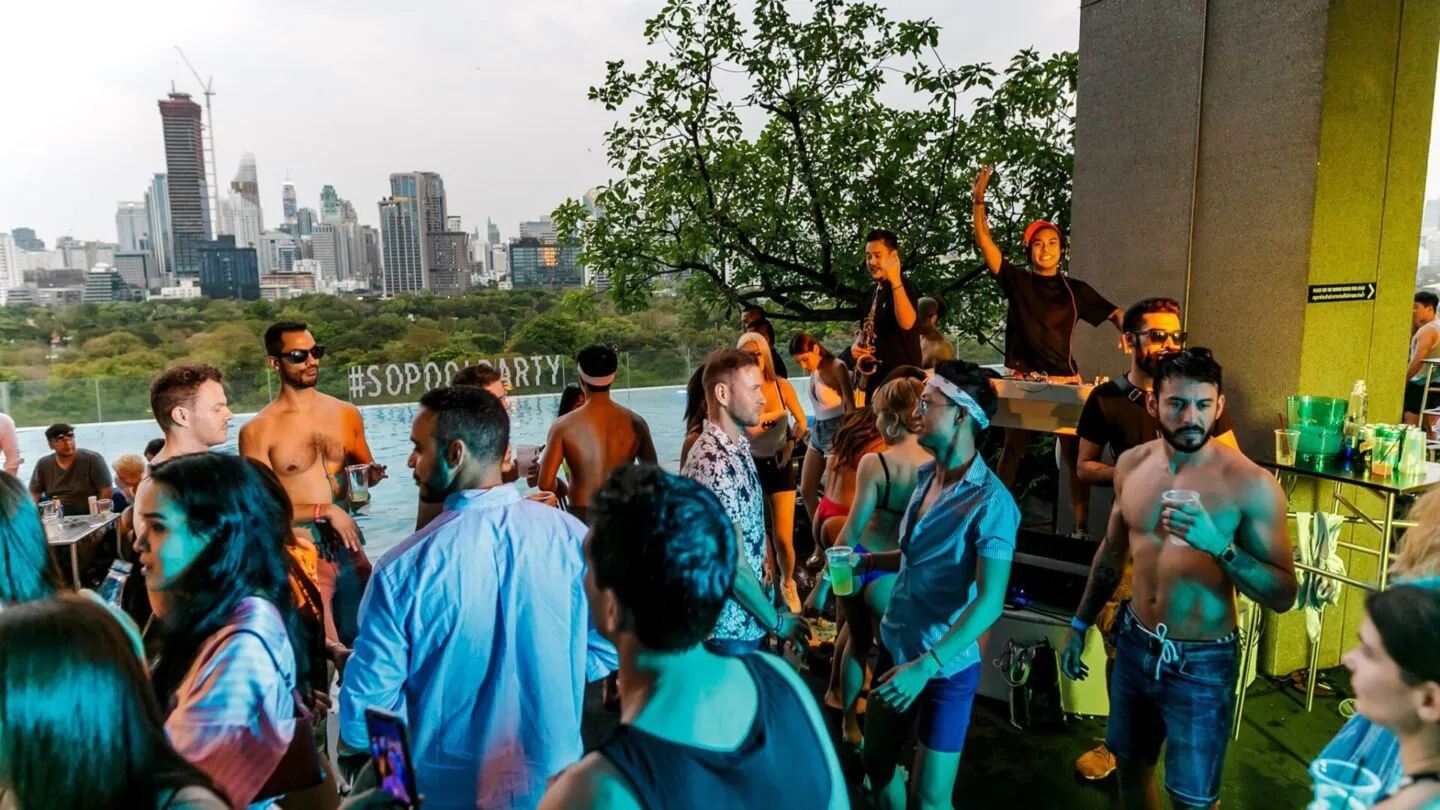 Things To Do In Bangkok: Get ready for an array of thrilling activities in Bangkok this weekend.
Whether you're in the mood for mesmerizing live performances by renowned artists, a serene escape in a tranquil exhibit, discovering a new and vibrant jazz bar, or indulging in delectable pastries, a delightful experience awaits every individual.
Things To Do In Bangkok This Weekend (Oct 27th – Oct 29th)
Nikita Matveev Guest Shift at ABar Rooftop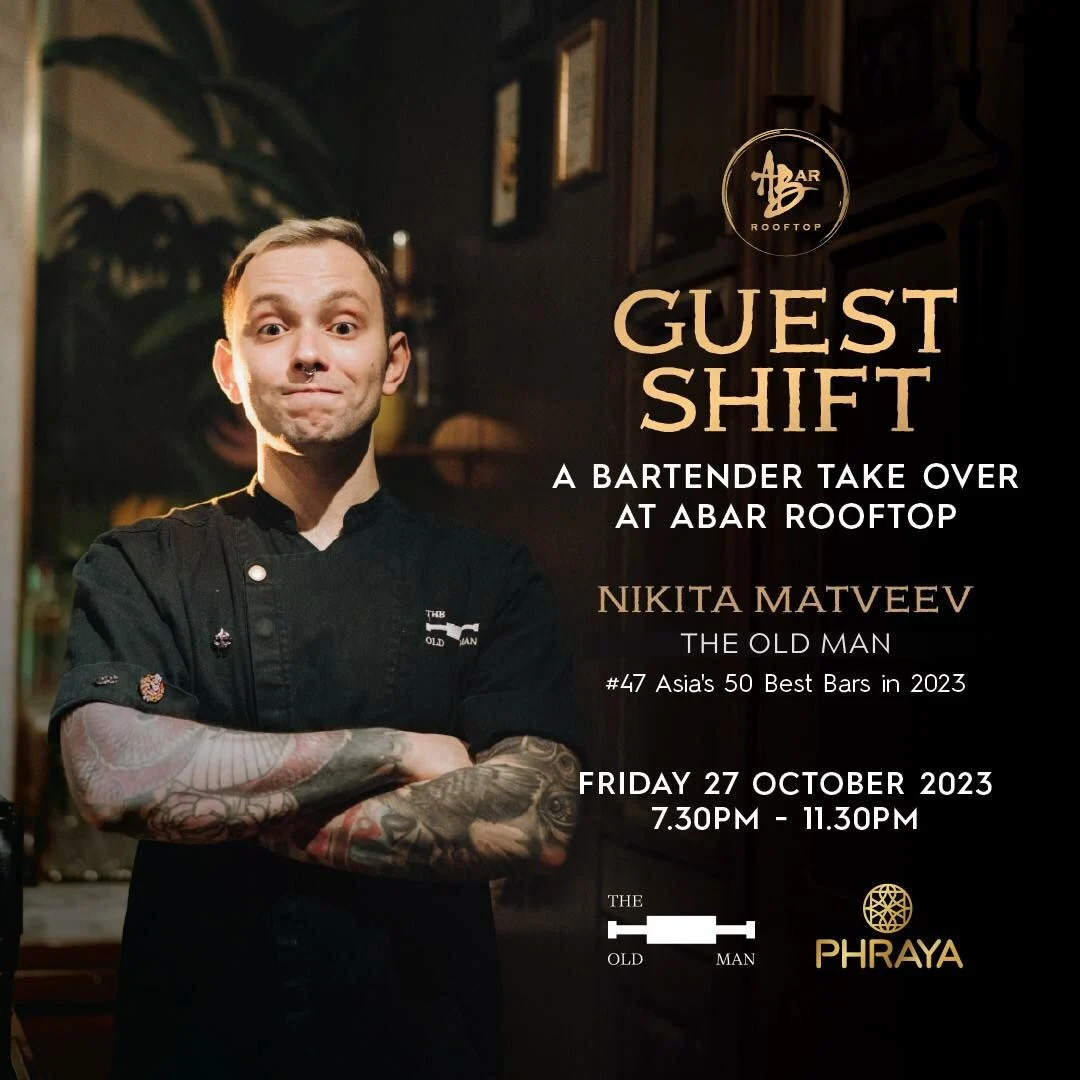 Start your weekend in style this Friday with a unique cocktail experience courtesy of Nikita Matveev! Join us at ABar Rooftop in Bangkok as Nikita, known for his exceptional mixology talents at Hong Kong's renowned 'The Old Man Bar,' brings a touch of that magic to our rooftop for a memorable night.
Nikita's bar is proudly ranked No. 47 on the 2023 Asia's 50 Best Bars list, and if you're curious about what sets it apart, make sure to swing by for a refreshing and delightful drink or two!
Inside Dark Wave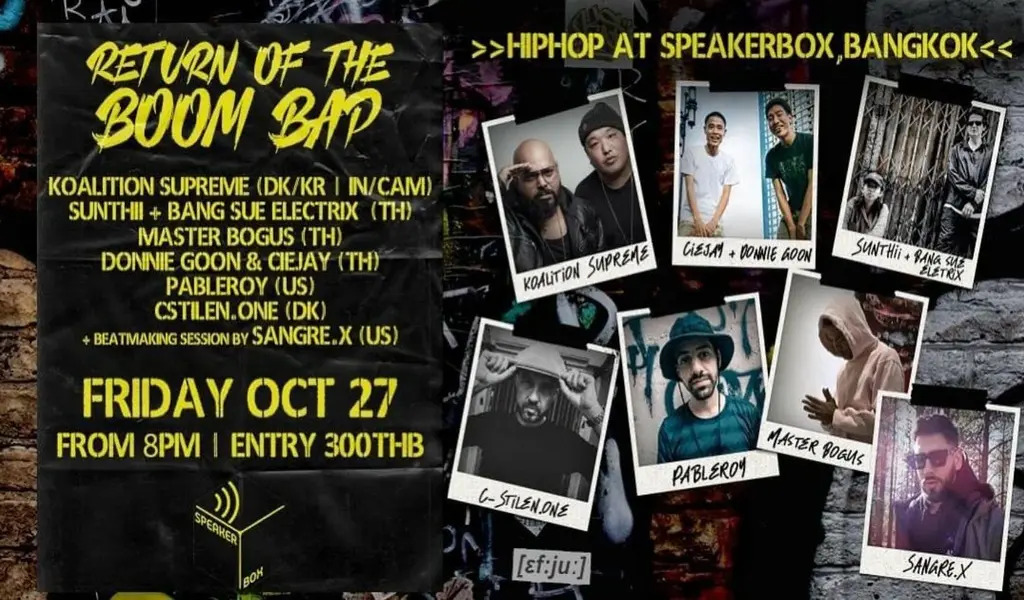 Step into the world of Bangkok's freshest addition, Inside Bar, and prepare for an extraordinary weekend experience. This weekend, they're presenting 'Dark Wave,' a night that seamlessly blends the realms of minimal music with the art of crafting exquisite cocktails.
Anticipate an immersive sensory adventure where you'll find yourself entranced by the music, lost in its mesmerizing melodies, and savoring some truly exceptional drinks. It's a night where your senses will be treated to pure sonic bliss, and you won't want to miss it!
1989 (Taylor's Version) Listening Party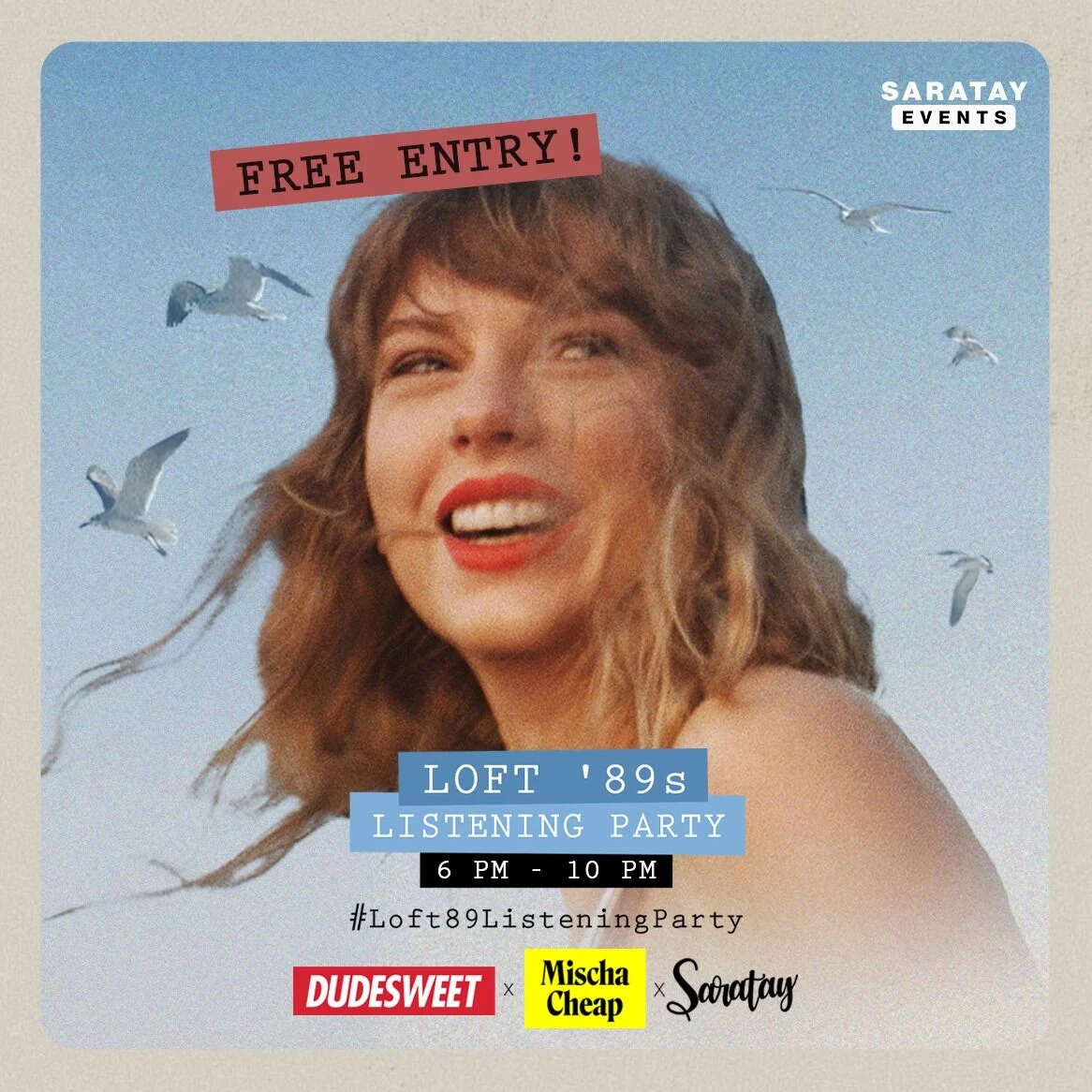 Calling all Swifties! "I Know Places" where you can "Shake It Off" this Friday night while celebrating the release of "1989 (Taylor's Version): Mischa Cheap."
Don your finest blue attire and prepare to sing along to your favorite Taylor Swift hits. It's a night of pure Taylor Swift magic you won't want to miss!
Return of the Boom Bap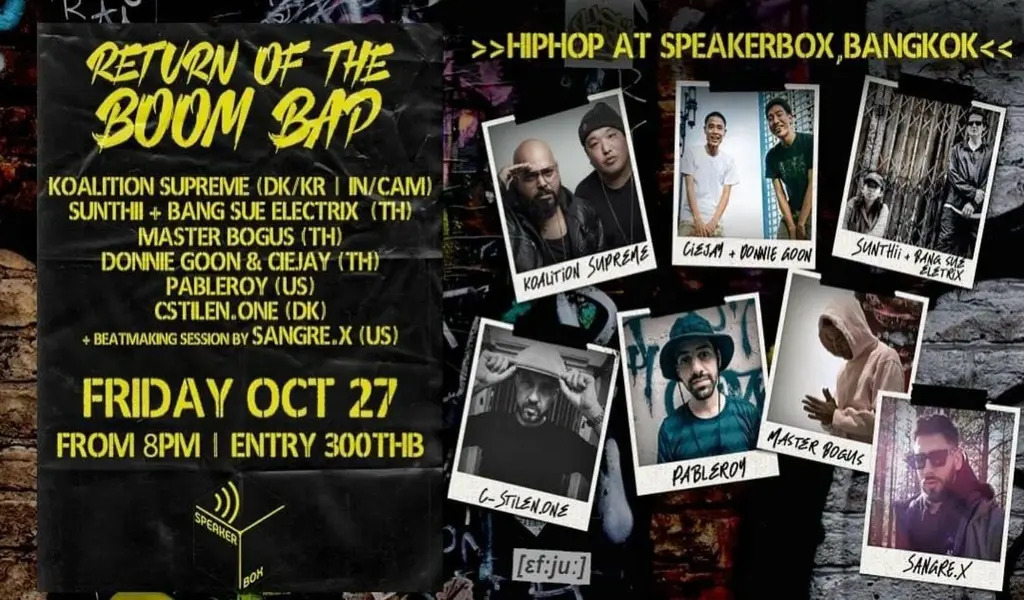 Are you a hip-hop enthusiast? If the answer is yes, then make your way to Speakerbox in Thonglor for an unforgettable night. Get ready to have a blast at "Return of the Boom Bap," featuring a stellar lineup that will rock your world.
You'll be treated to music from both international and Thai acts, spanning the globe from Cambodia to Denmark, Thailand to the United States.
The lineup includes talents like Master Bogus, Donnie Good, Ciejay the Essay, Bang Sue Electrix, Pabelroy, Sangrex, C Stilen One, Initial G, and DJ Niko Yu. If you're a true hip-hop fan, this is an evening you absolutely can't afford to miss.
Boo Boo by Chim Chim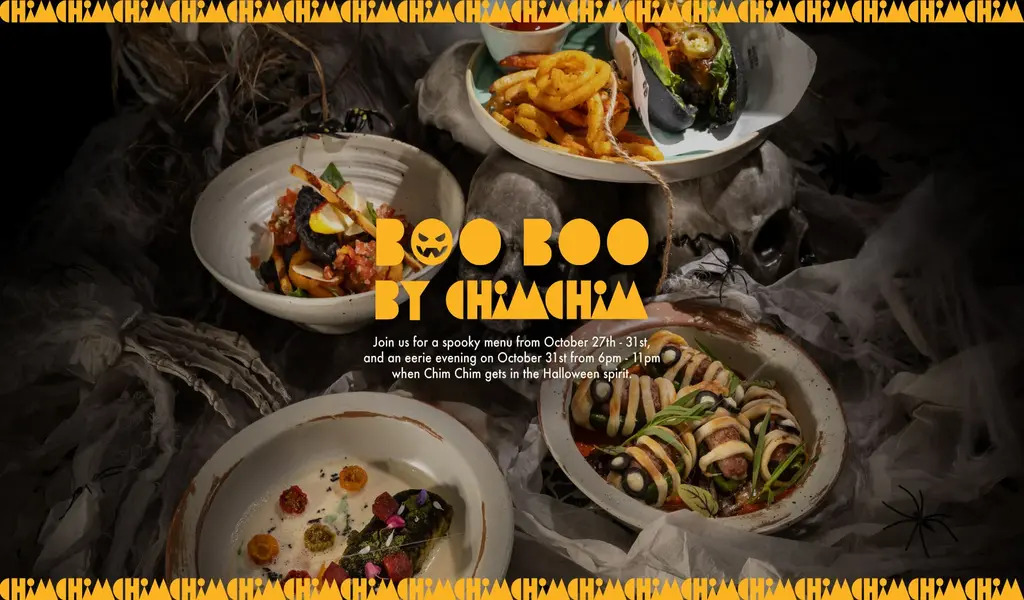 Chim Chim is doubling the Halloween fun with a spooktacular treat just for you. From Friday, October 27th to Tuesday, October 31st, they've conjured up a chillingly delicious Halloween menu that will send shivers down your taste buds.
The main event takes place on Tuesday, and they're going all out for a hauntingly good time.
Expect special Sangria cocktails, groovy beats from the DJ, and a complimentary cocktail if you're dressed in your Halloween finest.
What's more, if you spend 1,500 net, a complimentary dessert is yours! Halloween at Chim Chim is an event you won't want to miss.