Top Stock Screening App for Stock Trading in India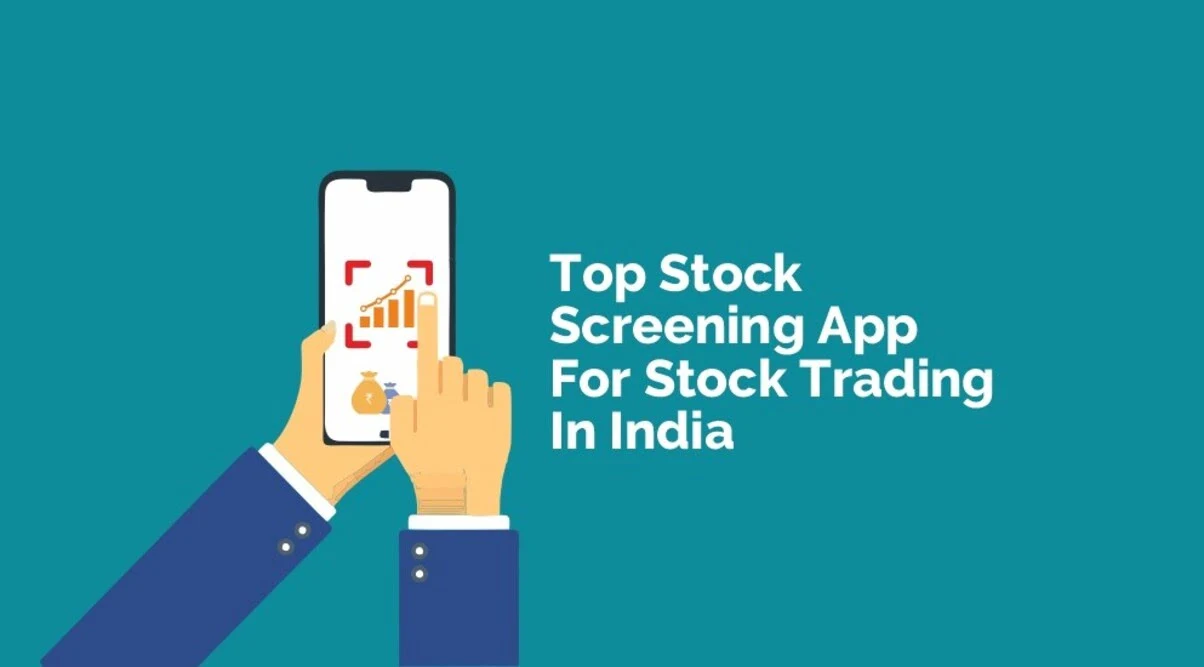 The Stock trading opportunities seemed to be a daunting and time-consuming task in the traditional stock market. The traders and investors had to spend several hours looking for the best stocks to invest in.
Going through the balance sheet, profits, and losses and noticing financial patterns of the companies enlisted in the stock market is too old-school. Today, a stock screening app can identify stocks that may perform well in the future.
Moreover, all of it is possible within a few minutes. In the past, these scanners were a popular tool for long-term trading and filtering stocks for basic criteria like moving average.
The stock screener apps are connected to the data feed, checking the available trading opportunities in real-time. Besides, they offer an overall view of the past stock performance and its standpoint amongst its competitors. Therefore, active traders can use them to identify the potential setup for short-term positions.
Let's get a better idea of how a stock screener app works for day trading and as a popular tool for the trading market.
Stock screening app – A general overview
A stock screener is a tool for shortlisting companies from the available pool of listed companies on a stock exchange using specific metrics like filters. This criterion allows traders and investors to estimate the future performance of the chosen stocks trading on BSE and NSE to invest in.
In short, stock screeners save time by shortlisting companies and applying the primary filter to list the good ones for further investigation. It allows traders and investors to decide and prepare for the trading strategies.
This stock screener app for day trading analyzes different stocks at once. As a result, users can immediately separate stocks that don't meet the relevant requirements.
Some of the tangible parameters used by applications for stock screening are growth rate, volatility, market capitalization, dividend ratio, average volume, price to earnings ratio, debt to equity ratio, and the average return on investment.
Screening applications may act as technical indicators, fundamental indicators, or hybrid. For instance, technical indicators may involve an average strength index, but most screeners don't cover qualitative factors like lawsuits and customer satisfaction. Nonetheless, the stock screeners are popular apps for trading websites and platforms as a whole.
Critical features of stock screeners in day trading
An essential factor of day trading analysis is to keep up with the stock in real-time in the open market. Immediately locating the market trends will help to hop on the price highs and lows.
In other words, the stock screening app being selected must be robust with the capability to analyze data more rapidly.
Getting a live view of the market happenings is a must for traders and investors. Hence, they need rapid access to the Indian equity markets. Look for the NSE or BSE stock screeners from the available Indian stock exchanges, National Stock Exchange (NSE), and Bombay Stock Exchange (BSE).
The stock screeners also offer features like a demo or paper trading, helping them develop skills without any risk of money loss.
The screeners must offer accurate information of company profiles and relevant details for ensuring proper research.
For intraday trading, the stock scanning applications must have watchlists like different sectors, stocks, and market niches.
Any popular stock screening app can scan for several categories like regular securities, foreign stocks, and bankrupt stocks.
Fundamental and technical filters
From the technical indicators and variables available, moving average convergence divergence and statistical charts like Bollinger bands are common. Part of this type of indicator is coming to fundamental variables, market capitalization, share market, financials, and relevant filters.
The stock prediction app must automatically sort the available stocks based on their volatility and liquidity.
The scanner libraries provide a broad range of filters such as percent change, net change, last price, opens/closes, bid-ask, and so on.
The analysis results of any screening are downloadable in CSV files and related supported formats.
Best stock screening app for the Indian stock market
It is a popular stock screening app that uses the latest updates from the International and Indian financial stock markets for screening stocks. With its help, the traders and investors can monitor the investments made and receive expert views.
This mobile application offers voice-based search as well. A forum message board is dedicated to allowing users to engage in discussions based on their interests. It consists of an intelligent calendar accommodating all important businesses and economic events.
One of the noteworthy features of this screening application is its ability to track the latest market data like prices, quotes, charts and carry out in-house research and expert technical analysis to choose the right stocks.
This application offers ad-free service and daily and weekly newsletters for traders to keep track of the latest stocks. In addition, the recovery tracker and personalized watchlist keep users on track.
This stock screening app has a simple interface that has helped with the screening process. In addition, the screener has a great variety of filter companies based on close price, market cap, sector, PE, FII/DII activity, block, bulk, and other relevant financial ratios. The daily market news section is presented in a structured and filtered way.
The filters are quick to use, and the results can be customized as needed. Therefore, the website is suitable for beginners, professional investors, and traders. It is one of the best screener app downloads for android.
The application offers exchange-traded funds, stocks, mutual funds, and indices. The numerous stock filters, market capitalization, close price, and sector are available on a single tab.
The most crucial feature of this app is its amazing scans. In this section, investors can scan stocks based on a myriad of filters such as price scans, volume scans, fundamental scans, technical scans, etc.
Moreover, to categorize stocks, there are sub-scans under each main scan. If an investor selects fundamentals scans for scanning stocks, then he will find more scans under this section such as shareholding scans, dividend scans, valuation scans, efficiency scans, cash flow scans, turnover scans, solvency scans, and profitability scans.
StockEdge is the best stock screener app for day trading for the Indian stock market. It analyzes stocks in BSE and NSE. Besides, it can track stock movements, evaluate financial statements and get stock investment ideas for its users. To know more, head over to its mobile app and download the application today.
It is a web-based charting and stock screening app enabling users to screen using fundamental and technical indicators during multiple timeframes. Additionally, the international stock exchange data can be availed in real-time.
Users are free to create watchlists, receive news, view the stock details preset scans, and find big movers within the intraday trading. In addition, traders and investors are free to create their stock scans.
Over 10,000 public indicators, more than 50 drawing tools, price alerts, indicators, and strategies are available on this screening app. Besides, the scans of the stocks can be streamed live and charted in real-time.
This stock prediction app allows traders and investors to filter stocks using future estimates, financial ratios, broker ratings, and technical indicators. Every criterion may be saved to be reloaded anytime.
Scanning the stocks in real-time can occur at fixed intervals during intraday trading. The various sectors available within this stock market are consumer staples, information technology, healthcare, industrials, and energy.
Some of the notable features of Zerodha are trade script programming available for coding. This stock screening application users to get access to over 70 custom filters. Also, the user is free to save unlimited screens, work at low internet bandwidth, and export data as a spreadsheet.
It is yet another investing stock screening app available for beginners and experts in stock market trading. India's investors and traders can efficiently perform technical and fundamental analyses for companies trading on BSE and NSE.
Investing screeners provide various ratios, dividends, prices, fundamentals, and volume filters. Besides, the NSE screener offers quotes and charts, the latest news, and related information about every listed company.
The screener livestock the market data designates multiple criteria all at once, performs screening, analyzes downloads, and offers tailor-made technical, fundamental. Besides a personalized screen, watchlists and alerts are also available.
Factors to consider when choosing a stock prediction app
Over 5000 companies have been listed in the Indian stock exchange market. When looking for a good company to invest in and begin with online equity trading, users may require a Demat stock account.
Despite the vast range of screening apps in the market, users must choose the one for investing in appropriate stocks in the market. Some of the factors based on which a screener must be chosen are as follows:
In the case of desktop screener applications, better computer power is necessary. If the user doesn't have access to a powerful computer, they should switch to web-based screeners.
One's learning curve can determine whether a screener the user requires is necessary for receiving deep statistical knowledge or just programming skills or both. Some users may need a few buttons, to begin with, their screening process.
The budget range is vast enough from the numerous screeners to choose from within the stock market. A screener cost may range from free of charge to subscription models to thousands of bucks at times.
Having a good coverage of the screener database is necessary for the users to search for stocks relevant to the industry. At times certain blind spots may be found in certain companies within a sector. It may show up under the guise of a user-defined profile.
Having a good screener allows its traders to look for stocks during quantitative analysis. From all the possible combinations affecting the stocks, the user needs to know which criteria they want to use.
Last but not the least, the screen chosen must ensure that the data update is relevant and updated in real-time for intraday trading.
Bottom line
By now, every reader must be clear about how the stock screening app works and its features. Besides, this article has covered some of the popular screening applications amongst traders and investors of the Indian stock market. Keep the mentioned factors in mind when choosing the screener for specific needs. Keep trading!