Qualcomm Unveils Two New Snapdragon Chips Designed For Next-Gen Headsets And Smart Glasses
(CTN NEWS) – The Snapdragon XR2 Gen 2 chip is fueling the performance of the new Oculus Quest 3, while the Ray-Ban Meta smart glasses are equipped with the Snapdragon AR1 Gen 1 chip.
The Snapdragon XR2 Gen 2 stands out as the more potent of the two, featuring a significant boost in performance.
It offers a remarkable 2.5 times improvement in GPU performance compared to the previous generation and boasts up to eight times faster AI processing speeds.
This chip is optimized to power mixed reality devices with impressive display resolutions of up to 3,000 x 3,000 per eye, all while delivering enhanced texture quality and smoother frame rates for an immersive user experience.
Qualcomm's XR2 Gen 2 chip also caters to headsets that seamlessly switch between virtual reality (VR) and augmented reality (AR) modes.
It enables headsets to transition to full-color passthrough vision in less than 12 milliseconds, ensuring a smooth and responsive experience.
Additionally, it supports devices equipped with up to 10 cameras, offers improved wireless speeds, reaching up to Wi-Fi 7, and impressively enhances GPU power efficiency by 50 percent.
These capabilities contribute to a versatile and high-performance mixed reality experience for users.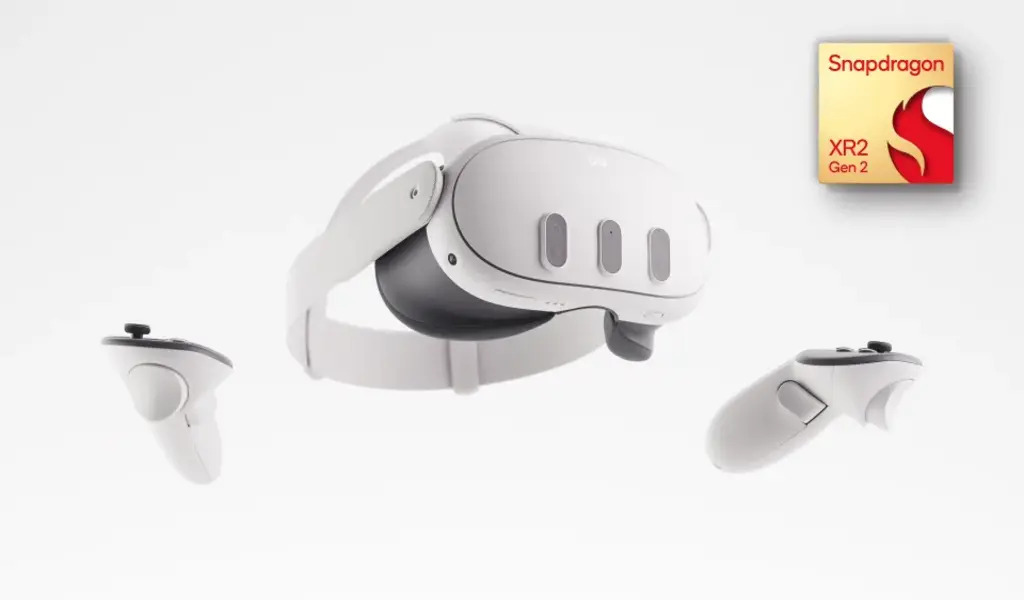 In the case of lighter devices such as smart glasses, Qualcomm's Snapdragon AR1 Gen 1 chip brings several enhancements to the table.
It includes improved on-device AI processing, which enhances the device's ability to handle AI tasks efficiently.
Additionally, it features advanced noise and echo cancellation capabilities, ensuring clearer audio experiences for users.
The chip incorporates dual ISPs (Image Signal Processors) to deliver improved image quality.
It also supports devices equipped with cameras of up to 12 megapixels (6 megapixels for video) and up to eight microphones, enabling spatial sound for richer audio recording.
These features collectively enhance the performance and functionality of smart glasses.
It's worth noting that, thanks to its partnership with Meta, Qualcomm's latest XR and AR processors will debut initially in the new Quest 3 and Ray-Ban Meta smart glasses, both slated for release in October.
Qualcomm has indicated that "additional devices from other manufacturers" are planned for the following year, implying that Meta may enjoy a period of limited exclusivity with these new chips before they become available for use in other devices.
Indeed, Meta's early access to Qualcomm's latest XR and AR processors may provide them with a competitive advantage initially.
However, the broader adoption of these chips by other Original Equipment Manufacturers (OEMs) in 2024 will likely lead to increased innovation and diversity in the mixed reality device market.
This competition could result in a wide range of exciting and unique products, benefiting consumers with more choices and potentially pushing the boundaries of what is possible in the realm of augmented and virtual reality.
It will be an intriguing space to watch as these technologies continue to evolve.
All the revelations made at Meta Connect 2023, including details about the release date of Quest 3, smart glasses, and Meta AI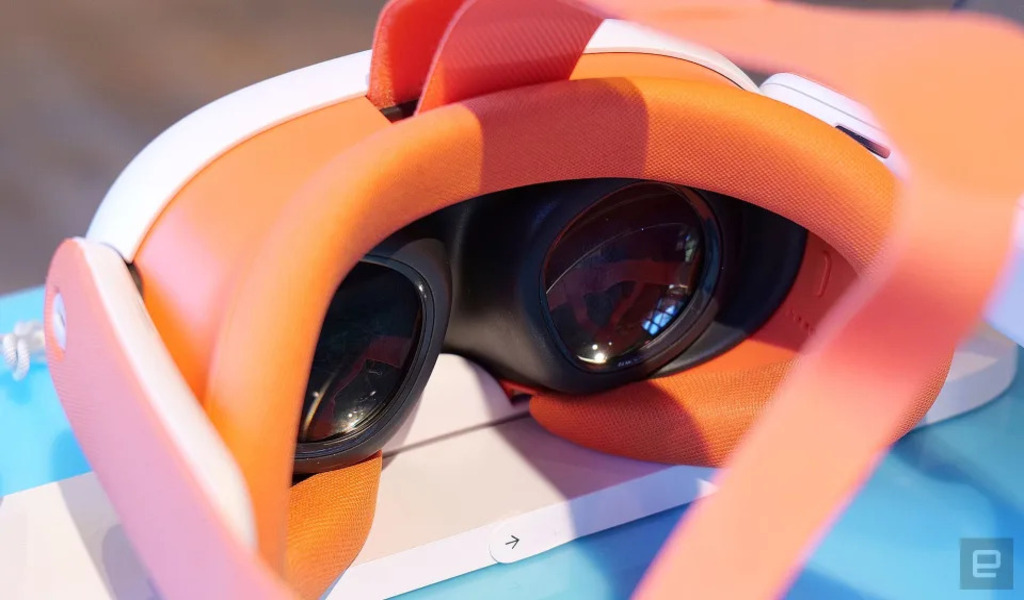 Meta has recently concluded its 2023 Connect keynote event.
As anticipated, the company had a wealth of information to unveil concerning the Meta Quest 3 headset.
Additionally, they unveiled their most recent collaboration with Ray-Ban, introducing a new pair of smart glasses.
Surprisingly, Meta CEO Mark Zuckerberg also provided noteworthy updates regarding AI developments.
Meta Quest 3 Release Date
Meta initially unveiled the Quest 3 in June as a preemptive move ahead of Apple's Vision Pro announcement.
However, it took a few months for all the intricate details about Meta's mixed reality headset to be revealed, even though some individuals had the opportunity for hands-on experience with it earlier.
The Meta Quest 3 introduces a remarkable feature with full-color passthrough, seamlessly integrating augmented reality elements into your real-world environment.
It's the inaugural consumer device to be powered by Qualcomm's Snapdragon XR2 Gen 2 chip, and Meta asserts that it offers twice the performance compared to the Quest 2.
Users can anticipate improved resolution and a broader depth of field, although the refresh rate remains consistent at 90Hz.
The latest Quest model has been designed with improved comfort in mind, making it more accommodating for users who wear glasses (like myself).
Additionally, it features a convenient dial for adjusting the inter-pupillary distance, enhancing the overall user experience.
Notably, Meta has overhauled the Quest controllers, introducing haptic feedback and doing away with the traditional tracking rings.
Instead, the device relies on new sensors capable of handling tracking duties.
In addition to a plethora of native VR games and experiences that are in development, the Quest 3 is set to receive Xbox Cloud Gaming support starting in December.
This means users can utilize the headset not only for entertainment but also for productivity.
Microsoft 365 apps are expected to become accessible on the Quest by the year's end, and there are plans to enable access to Windows on these headsets in the near future.
Pre-orders for the Meta Quest 3 are currently underway. The base model, featuring 128GB of storage, starts at $500, while the variant with double the storage is priced at $650.
The 512GB model includes a six-month trial of Meta Quest+, and for a limited time, the company is offering Asgard's Wrath 2 as a bundled bonus with both versions.
The official release date for the headset is set for October 10th.
Ray-Ban Meta Smart Glasses
At the Connect event, Meta had another hardware device to unveil. The company collaborated with Ray-Ban once again to create a new pair of smart glasses.
The aptly named Ray-Ban Meta smart glasses come with significantly upgraded specifications when compared to the previous Ray-Ban Stories model.
They feature a 12MP wide-angle camera capable of recording 1080p video at 60fps, although there is a 60-second time limit on video capture, which conveniently aligns with the format of Instagram Stories.
These glasses also offer ample storage with 32GB of storage capacity.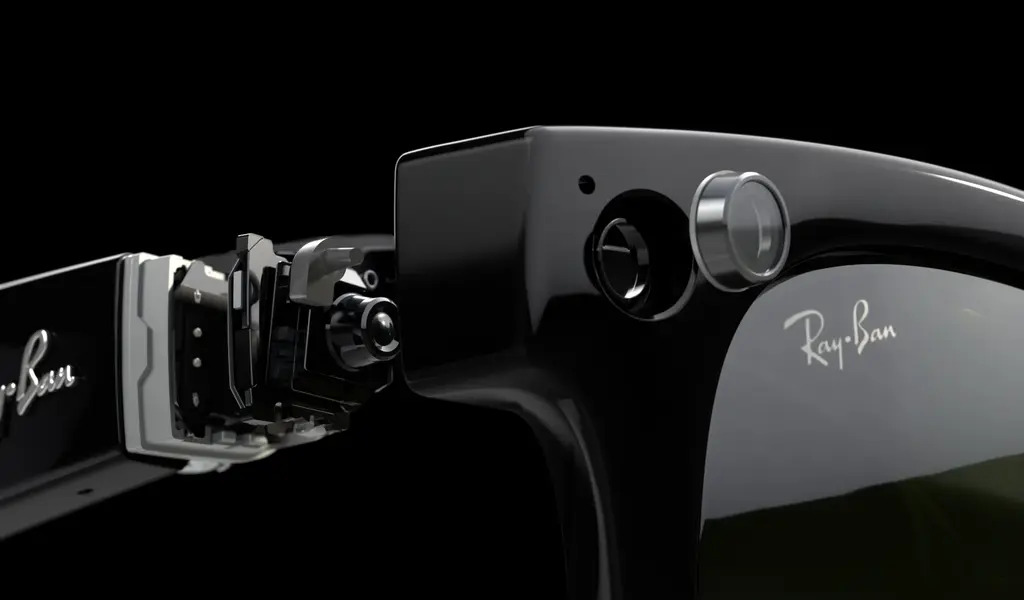 These smart glasses boast an impressive audio setup, featuring five microphones for capturing spatial audio.
The speakers have been upgraded for increased volume and reduced noise leakage. Additionally, users have the option of a second frame design.
Notably, the charging case closely resembles a standard Ray-Ban protective pouch, offering a discreet and stylish way to keep the glasses powered up and protected.
Pre-orders for the Ray-Ban Meta smart glasses are available starting today.
The pricing begins at $299, and these innovative glasses are set to ship to customers starting on October 17th.
AI Updates
In 2023, AI has become an integral part of our lives, and Meta is no exception in this regard. The company has shared some updates on this front.
It is introducing a selection of AI chatbot personalities, featuring the voices of numerous celebrities, creating a diverse and engaging chatbot experience.
Additionally, Meta is launching its new generative AI assistant, known as the Meta AI.
This AI will be accessible on various platforms, including WhatsApp, Messenger, Instagram, and the latest hardware offerings, ensuring a widespread and integrated presence across the Meta ecosystem.
MORE REALTED NEWS:
OpenAI's ChatGPT Can Now Browse The Internet For Real-Time Information
Top 5 Best Camera Phones In 2023
Record-Breaking Return: NASA Astronaut And Russian Cosmonauts Return After Year-Long Space Odyssey