Microsoft's New File Explorer Doesn't Let You Drag And Drop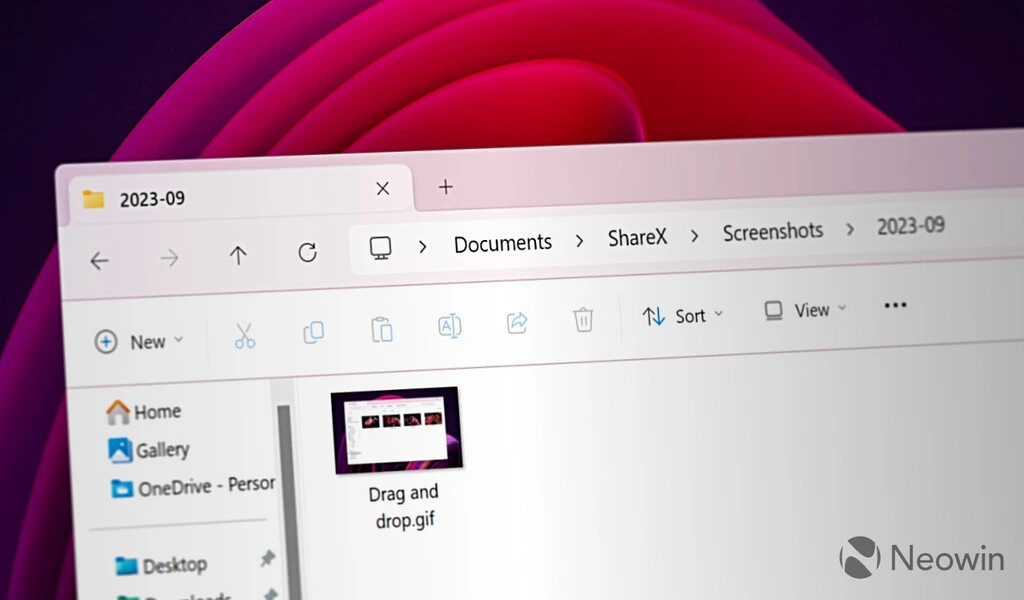 (CTN News) – In September of 2023, Microsoft announced that it had released the Moment 4 update for Windows 11, bringing a number of new features and changes for customers.
The redesigned File Explorer is a significant part of the update, as it has a modernized user interface, RAR support (as well as support for more formats), and a new Gallery section among other things.
In spite of this, the new File Explorer does not operate as smoothly as one might have expected. There are some notable performance issues with the updated app, and it no longer allows you to drag and drop files to the address bar, which is one of the many features it had in the past.
It is possible to grab a file and move or copy it to another directory by dragging it over the address bar on Windows 11 Moment 3 and earlier versions of Windows.
Windows Latest has spotted the fact that this convenience is no longer available in Windows 10 — all you get now is a weird-looking icon for a stop button instead.
Microsoft spokesperson told Windows Latest that the missing feature isn't currently supported and the company will continue to monitor feedback as it gets it.
Also, very few people use drag and drop with the address bar, so Microsoft decided to cut some corners by omitting parts of the old File Explorer in order to ship the redesigned File Explorer faster.
If you do not know much about the technical side of things, File Explorer in the Moment 4 update moved from the Windows App SDK to the WinApp SDK, resulting in more features, better accessibility, and improved visuals.
The company says that the updated address bar has better integration with both local and cloud files, and it provides you with more information about how much storage you have on OneDrive.
Users of Windows 11 are not strangers to situations like this. It is likely that you can recall Microsoft doing the same thing with the taskbar a few years back.
There were several old features that were removed from Windows 11 in 2021 due to the redesigned taskbar and Start menu.
These features included taskbar regrouping, the "Show seconds in system track clock" option, and many others.
As Microsoft did with the taskbar, let's hope that the drag-and-drop feature that was missing from File Explorer will be added in future updates, just as it did with the taskbar.
The Windows 11 Moment 4 update is now available as an optional non-security update in the Stable Channel of the Windows 11 operating system. You can learn how to install it right now by clicking here.
SEE ALSO:
Meta Issues Guidelines To Protect Pakistan's Election Integrity