Pros And Cons Of The Samsung Galaxy S23 Ultra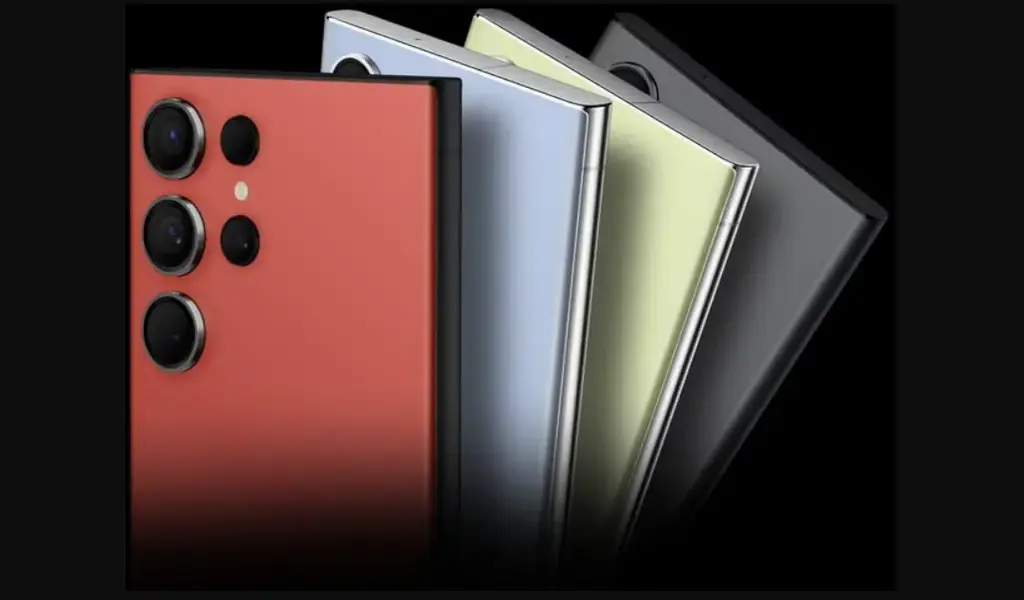 (CTN NEWS) – The Samsung Galaxy S23 Ultra stands out as a truly distinctive device, rightfully earning a place among Samsung's recent top-tier smartphones.
It's important to note that the S23 Ultra is far from an ordinary budget phone; rather, it embodies a premium offering, albeit at a considerably higher price point.
In this review, we'll delve into its notable features and performance.
Similar to many smartphones available in the market, the Samsung Galaxy S23 Ultra boasts features that appeal to customers, but it also has its share of potential drawbacks that might give some customers pause.
In this evaluation, we will examine both its advantages and disadvantages.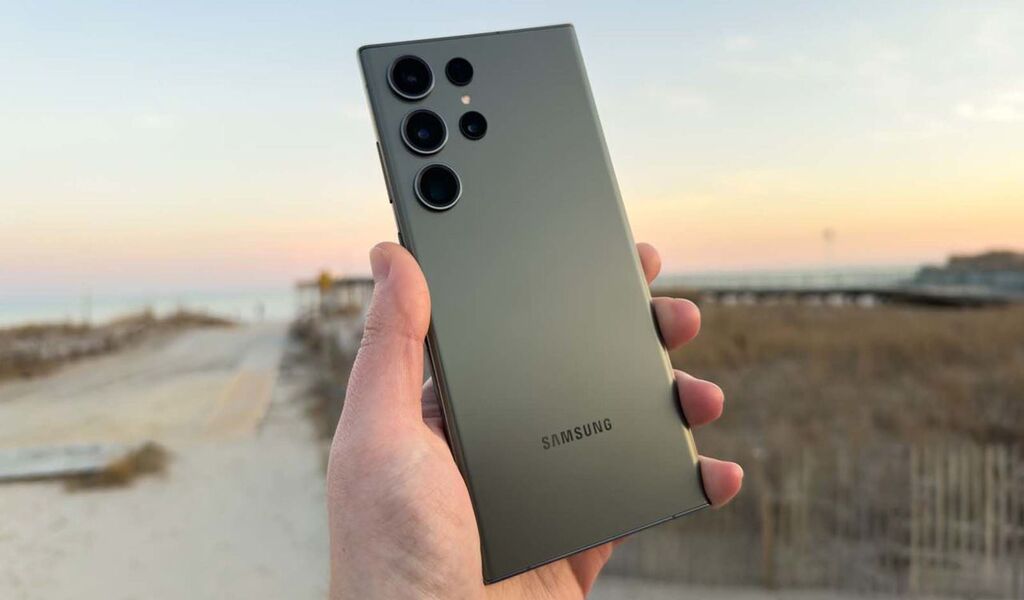 CAMERAS: The Galaxy S23 Ultra boasts a highly versatile camera system featuring a formidable 200MP primary sensor, 10MP telephoto lenses (offering both 3x and 10x optical zoom capabilities), and a 12MP ultrawide camera. This comprehensive setup translates into remarkable photography capabilities.
BATTERY & CHARGING: The device is equipped with a substantial 5,000mAh battery, ensuring extended usage with the potential for up to two full days on a single charge. Moreover, it supports both 45W wired and 15W wireless charging for swift and convenient power replenishment.
S PEN: The S Pen has consistently been a defining feature across Samsung's product lineup, and the Samsung Galaxy S23 Ultra is no exception. Incorporating the S Pen, a hallmark feature from Samsung's Note series, enhances the device's appeal by offering prospective buyers the opportunity to indulge in note-taking and creative endeavors.
SOFTWARE UPDATES: Samsung's commitment to providing four years of Android version updates and five years of security patches is a significant assurance, bolstering the device's long-term software support and reliability.
BUILD & DISPLAY: The phone boasts premium materials, featuring Gorilla Glass Victus 2 for durability and an Armor Aluminum frame for added strength. Its 6.8-inch Dynamic AMOLED display ensures vibrant visuals, offering a variable refresh rate of up to 120Hz for a smoother viewing experience.
PERFORMANCE: Fueled by the formidable Snapdragon 8 Gen 2 chipset, the Galaxy S23 Ultra achieves exceptional performance, showcasing significant improvements in both single-core and multi-core capabilities compared to its predecessor.
SIZE: Many individuals do not prefer carrying larger phones, and the considerable size of this phone may prove to be too heavy for certain users, particularly those with smaller hands.
LIMITED BASE RAM: The base model, equipped with 8GB of RAM, might feel somewhat limiting, especially when you take into account the high price point. This becomes even more apparent when comparing it to competing phones that offer 12GB or more of RAM.
EXPENSIVE: Although the main storage has been increased to 256GB, if you decide to go for a  higher storage configuration it can significantly drive up the price.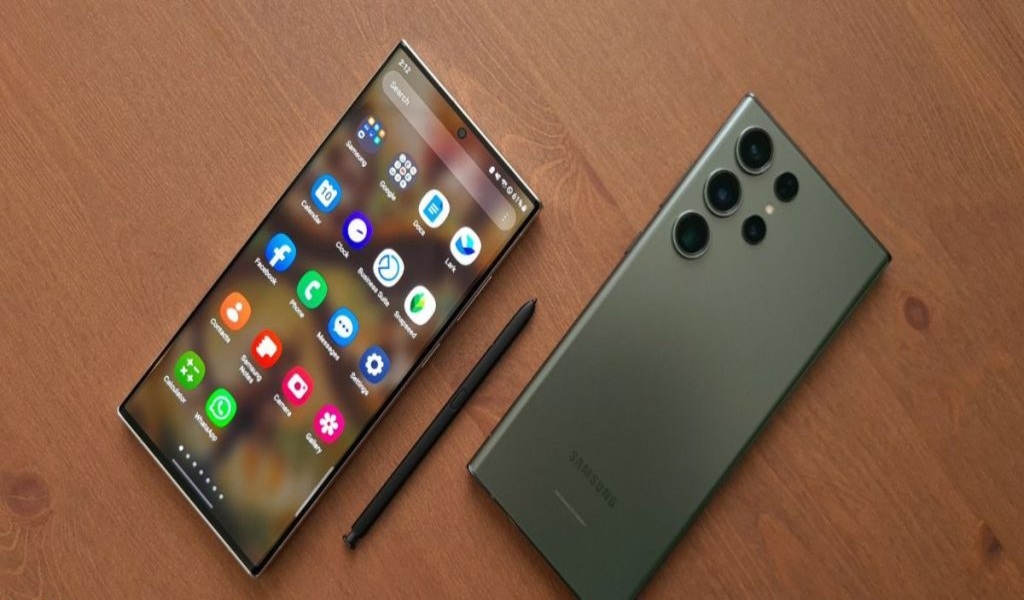 Design & Build:
The Galaxy S23 Ultra retains its familiar design, featuring premium materials and a 6.8-inch Dynamic AMOLED display.
However, there are noticeable design updates, such as flatter sides that enhance grip and handling.
The addition of an S Pen slot and a robust build, complete with an IP68 rating, further solidify its status as a flagship product in Samsung's lineup.
Battery & Charging:
The device's substantial 5,000mAh battery is undeniably impressive.When charged to its maximum capacity, you can count on it to power your device for an extended period before needing to recharge.
This robust battery not only promises longevity during your phone usage but also encourages fast charging with both 45W wired and 15W wireless options.
This means you can swiftly replenish the battery in case it runs low, ensuring your device remains ready for your activities.
Performance:
With its Snapdragon 8 Gen 2 chipset under the hood, the Galaxy S23 Ultra delivers outstanding performance.
Notably, it showcases significant improvements in both single-core and multi-core scores. The device operates exceptionally smoothly, and its responsiveness is truly world-class.
Cameras:
Samsung's camera system in the Galaxy S23 Ultra is undeniably remarkable. This premium phone boasts an extraordinary 200MP primary sensor and a versatile array of telephoto lenses.
It excels in various photography scenarios, delivering exceptional performance in zoom photography, low-light shots, and portrait photography. Furthermore, the addition of 8K video recording capability further enhances its versatility and appeal.
Display:
The device boasts a stunning 6.8-inch Quad HD+ AMOLED display featuring a variable refresh rate of up to 120Hz. This ensures you'll enjoy vibrant colors, high brightness levels, and incredibly sharp visuals.
For those who appreciate multimedia consumption and productivity, this product should definitely be on your radar. It offers an exceptional visual experience that caters to a wide range of needs and preferences.
Biometrics:
The phone incorporates an ultrasonic in-display fingerprint reader, enhancing phone security by enabling secure unlocking. Additionally, it offers face recognition as an alternative security option, providing users with multiple ways to safeguard their device.
Conclusion:
The Samsung Galaxy S23 Ultra stands as a flagship Android smartphone by Samsung, distinguished by its unique features across several aspects, including camera performance, display quality, and impressive battery life.
Nevertheless, it's essential to note that its premium price and considerable size may not align with the preferences of all users.
However, for those seeking a top-tier Android phone and are willing to make the investment, the S23 Ultra emerges as a compelling choice worth considering.
RELATED CTN NEWS:
Microsoft Teams Unveils Revamped And Speedier Chat Client For Windows And Mac Users
Meta's Proposed $14 Monthly Ad-Free Instagram Subscription Sparks Privacy Debate In Europe
Apple Addresses Overheating Issues In iPhone 15 Series: Software Bug And App Usage Identified