Google Announces New Capabilities For Doctors Using Generative AI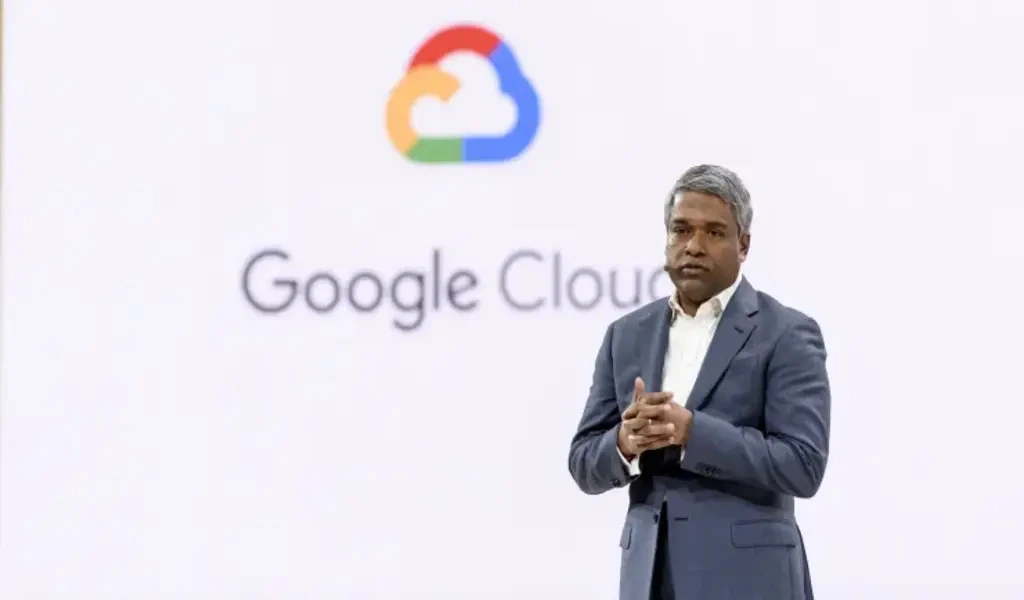 (CTN News) – On Monday, Google Cloud announced new artificial intelligence-powered search capabilities that it said will assist health-care workers in retrieving accurate clinical data faster.
There are troves of valuable information and data in the health-care industry, but clinicians often find it challenging to locate due to multiple systems and formats. Doctors can now access information from clinical notes, scanned documents, and electronic health records with Google Cloud's new search tool.
Health-care workers will be able to save time and energy when using the new capabilities, according to the company.
"The Google Cloud AI search will save clinicians time, but it will also prevent frustration and help them reach an answer more quickly," said Lisa O'Malley.
To learn about a patient's history, doctors no longer have to read through patient notes, faxes, and electronic health records separately. Instead, they can search for questions like "What medications has this patient taken in the past year?". You can see all the relevant information in one place.
O'Malley said that Google's new search capabilities can also be used for other critical functions such as determining whether patients are eligible for a clinical trial and applying the correct billing codes.
According to her, the technology can cite and link to the original source of the information, which will come directly from the organization itself. Clinicians should feel less concerned that AI might generate inaccurate results or hallucinate.
Health-care workers already have staffing shortages and a daunting amount of paperwork to contend with. The search features will be especially useful to them.
According to a study funded by the American Medical Association, physicians spend two hours on administrative tasks for every hour they spend with a patient. According to the study, physicians also spend one to two hours doing clerical work outside of the office, which is called "pajama time" by many in the industry.
According to a January survey from Medscape, 53% of physicians in 2022 reported feeling burnt out, up from 42% in 2018.
As a result of Google's new search offerings,
Clinicians should spend less time searching through records and databases.
"Anything Google can do to make clinicians and health-care providers and payers' journeys faster and more efficient by applying our search technologies, health-care technologies, and research capabilities, benefits us as patients," O'Malley said.
Google's Vertex AI Search platform already allows companies in other industries to conduct searches across public websites, documents, and other databases, so the new features will be available to health and life sciences organizations as well. A specific offering for health care builds on Google's existing Healthcare API and Healthcare Data Engine. 
The new Vertex AI Search capabilities can integrate directly into clinicians' workflows, according to Aashima Gupta, global director of health care strategy and solutions at Google Cloud.
New technology has historically been resisted by the health-care industry, and adoption can be even more difficult if health-care workers find new solutions distracting or frustrating. Google has been paying close attention to this, according to Gupta.
These are the workflows that physicians and nurses follow every day. In an interview with CNBC, Gupta said friction cannot be added. Our approach is very careful to respect the surface they use, to ensure that their workflow remains unchanged, and yet to provide them with the power of this technology."
Beginning Monday, customers will be able to sign up for early access to Vertex AI Search for health care and life sciences, but Google Cloud has already been testing the capabilities with health organizations such as Mayo Clinic and Hackensack Meridian Health.
The Mayo Clinic is not using the new Vertex AI Search tools in clinical care yet; it is starting with administrative use cases, according to Cris Ross, Mayo's chief information officer.
The Mayo Clinic is looking to explore how Vertex AI Search tools may be used to assist nurses in summarizing long surgical notes, sorting through patients' complex medical histories, and answering questions such as "What is the smoking status of this patient?".
For now, the organization is beginning slowly and examining where AI solutions like Google's will prove most useful.
According to Richard Clarke, chief analytics officer at Highmark Health, the initial response to the search tools has been "tremendous" and the organization already has more than 200 use-cases in mind. However, like Mayo Clinic, he said the challenge will be identifying where the technology can be most useful, building employee trust, and deploying it on a large scale.
Clarke explained in an interview that this is still very early days. Small teams are being deployed with plenty of support, and the project is still in its infancy.
"We haven't gone big and wide yet, but all early signs indicate that this is going to be tremendously useful, and even transformative in many cases."
In addition, Google Cloud does not access customer data or use it to train models, and the new service is in compliance with the Health Insurance Portability and Accountability Act (HIPAA).
According to Gupta, patients can experience the health-care system as a very fragmented and challenging experience, so she is excited to see how clinicians leverage Google's new tools to create a more complete picture of a patient's condition.
For me, connecting the dots from the patient's perspective has long been the health care system's journey, but it is difficult," Gupta said. We have now reached a point where artificial intelligence is being useful in many practical applications."
SEE ALSO:
"Pros and Cons of the Samsung Galaxy S23 Ultra"