Understanding the Merits and Challenges of MT5 for the Mobile Platform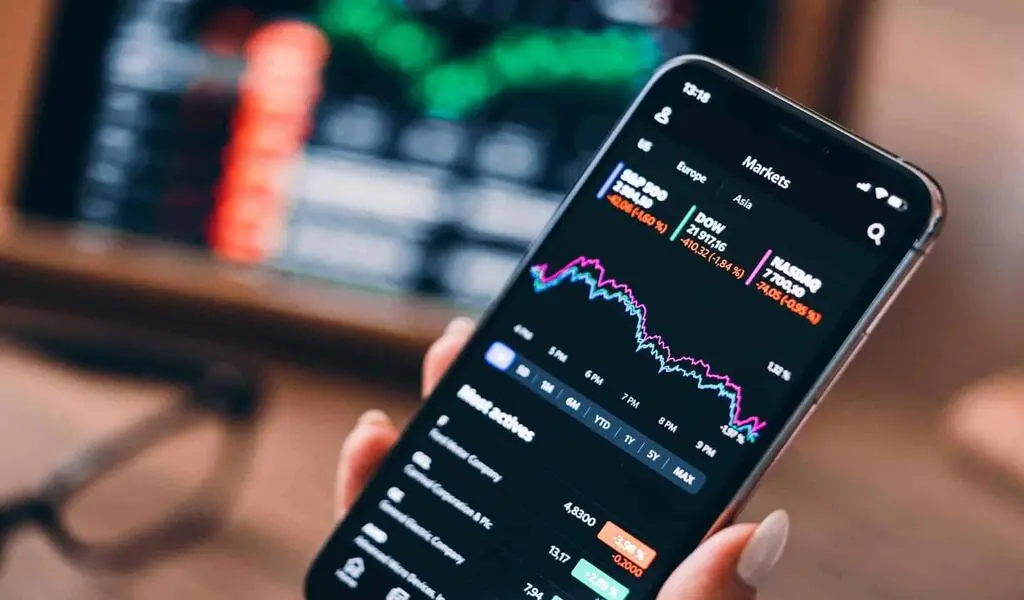 MetaTrader 5 Mobile is a version of the world's most popular trading platform, MT5, for mobile devices running Android and iOS, including the iPhone and iPad.
The MetaTrader 5 mobile platform is nearly identical to the MT5 desktop version. Many brokers offer MetaTrader 5 Mobile for free. MetaTrader 5 Mobile is excellent for both newbies and experienced traders.
A trader's primary responsibility is to continuously monitor market conditions and be aware of any changes because they significantly impact the trader's capacity to make a profit. However, spending your entire day in front of a computer is only sometimes possible.
For this reason, mobile platforms are helpful because they enable trading anytime, anywhere, and with access to quotes and operating history.
You can do anything on a PC using the MT5 mobile platform, including establishing stop losses, selling and buying, changing positions, and analyzing the market.
Applications for Android and other platforms found on Justmarkets open the door for efficient trade outside of the workplace or at home.
Join us as we explore the benefits and drawbacks of the MetaTrader 5 mobile platform in this post.
Credit – Gizchina.com
Introducing MetaTrader5
The multi-asset trading platform MetaTrader 5 was introduced in 2010. Although MT5 is quicker and more effective than MT4, it doesn't replace the earlier platform because it is unique and merely provides more than MT4 does.
Nearly all financial markets, including those for forex, equities, indices, commodities, and even cryptocurrencies, may be traded using additional instruments thanks to MT5.
All the instruments required for profitable trading are available with MT5: sophisticated fundamental and technical analysis, trading signals, algorithms, and copy trading, as well as trading robots.
Merits of the MetaTrader5 Mobile Platform
You can change the time range from a minute to a day on interactive graphs. This diversifies the analytical selection, and mobile trading is quite illustrative.
Many brokers offer the platform, which is free to use.
With MT5 mobile, technical analysis uses about thirty of the best indicators. There can be a maximum of 10 open windows with indicators. Additionally, the indicator is shown in the other windows and placed over the primary chart.
MT5 is one of the most significant platforms featuring sound notifications.
The reliable and trustworthy MetaTrader 5 mobile platform uses cutting-edge encryption and authentication technologies to protect traders' information as well as operations. The platform also frequently gets updates that include security patches and additional capabilities. This guarantees that dealers can conduct business without worry.
Challenges of mobile MT5
If you leave the coverage area or go underground, you risk losing your connection. Avoid opening deals in an elevator or the metro to avoid losing your relationship and money.
Like every other terminal, MT5 was created following PC platform requirements; as a result, functionality is unaffected, but capacity varies slightly. Although MT5 has been properly optimized, there are still some changes from the PC version, and PC activities are carried out much more quickly. The difficulties are manageable, though, because traders only sometimes utilize the mobile platform when they are away from their permanent workstations.
Less trading advice and Internet connection costs are other drawbacks, though they are not serious.
Mobile trading with MetaTrader 5 allows trading in forex, stocks, and futures at any time and location. Your smartphone or tablet can be equipped with MetaTrader 5 for iOS or Android, which enables you to trade in the financial markets whenever you want, day or night. Now you can take advantage of the comprehensive capabilities of the MetaTrader 5 trading platform.
You can configure any iOS or Android-powered smartphone or tablet PC to run the MetaTrader 5 application. You can now carry the multi-asset trading platform for the forex and exchange markets in your pocket. Take this app with you everywhere you go.
Automated trading, often algorithmic, manages trade accounts through specialized MetaTrader 5 programs. These programs, known as trading robots, can assess financial instrument quotes and carry out trade operations on the Forex and exchange markets. Trading robots can perform functions on the financial markets, allowing for a trader's total replacement.
Conclusion
The powerful and inviting MetaTrader 5 platform provides traders a vast array of merits for online trading. It offers a detailed amount of resources, indicators, and analytical elements to help traders make thoughtful decisions and execute trades fast and without hitches.
MetaTrader 5 is a flexible platform that can meet the needs of both beginner and experienced traders due to its extensive components and customization prospects.
In all, the MetaTrader 5 mobile platform is a valuable resource for anyone wishing to enter the world of online trading or to develop their current trading techniques.
It is a popular option for traders worldwide due to its cutting-edge features and extensive resources. Anyone hoping to improve their trading should consider MetaTrader5.
Related CTN News:
Add Me to Search: The Quick And Easy Way To Improve Your Online Discoverability
6 Best Keyword Research Tools: Unlocking The Power Of SEO
How To Merge Cells in Google Sheets: [+Unmerge Cells]