Microsoft 365 Now Offers AI Capabilities To Help Frontline Workers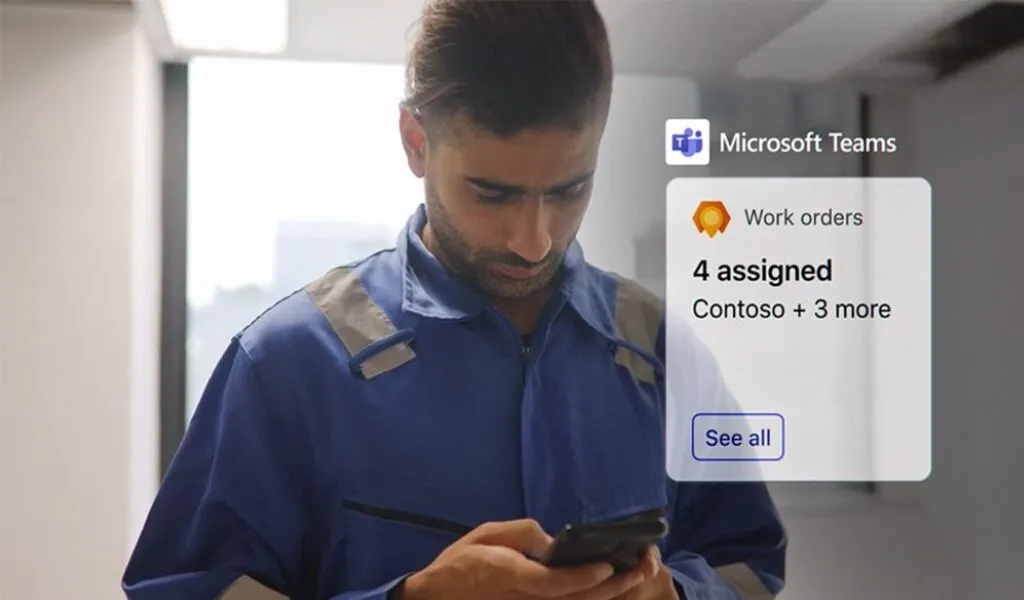 (CTN News) – The new artificial intelligence-powered tools and integrations that Microsoft has introduced into its Microsoft 365 platform have been designed to improve frontline worker productivity, communication, and experience through the use of artificial intelligence.
Copilot will be available across the Dynamics 365 Field Service application in both Outlook and Microsoft Teams to enable frontline technicians to create work orders, assign them to the appropriate technicians, and also generate draft responses to customer messages, all within the Dynamics 365 Field Service application.
There will be a new capability for users that enables them to access Dynamics 365 Remote Assist to troubleshoot any issues in real-time as well as see upcoming work orders and share them.
Additionally, workers will be able to better connect with their colleagues via Announcements in Viva Connections, which allows users to draft, schedule and distribute important announcements to large groups of people with ease.
Currently, 64 percent of the frontline workforce feels as if they do not have the necessary resources to complete their work in a timely manner.
That is what Nicole Herskowitz, vice president of Teams, wrote in a blog post titled 'Save costs and drive efficiency with next-generation AI on the frontline with Microsoft Teams'.
There is a disconnect in your teams as a result of the lack of easy access to information and resources which reduces the efficiency of the teams and also their feeling of connectedness to the organization as a whole."
There will be announcements available for tablet and mobile experiences in September.
Moreover, in July, Microsoft released Windows 365 Frontline to the general public, enabling shift and part-time employees to access their personalised Windows accounts on any device, wherever they are in the world.
It seems to me that the recent Work Trend Index suggests that there is a chance for digital tools to help ease the burden on essential workers.
As stated by Charles Lamanna, Microsoft's corporate vice president of business applications and platforms, 'Microsoft solutions boost Fortune 500 frontline productivity with next-generation AI' in a blog post titled 'Microsoft solutions boost Fortune 500 frontline productivity' "At Microsoft, we believe that technology can have a powerful influence on reimagining the way that work is done.
As we invest in innovative solutions for frontline employees, we are helping to drive positive change for frontline employees, customers and our bottom line at the same time."
SEE ALSO:
ChatGPT Cyber Security Advisory Issued By Government
Google Unveils Project IDX: Cloud-Based IDE Revolutionizing Software Development 2ith AI Capabilities