China Chips Away At Micron: The Impacts of The Tech Giant Ban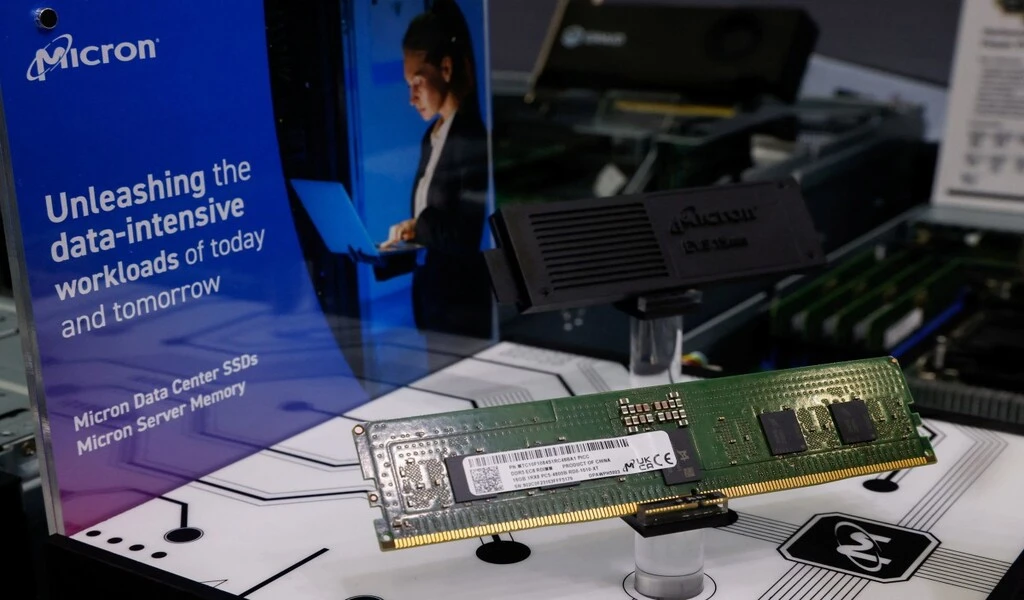 The Chinese government has ordered owners of crucial national infrastructure to stop purchasing products from US chipmaker Micron Technology.
The Cyberspace Administration of China stated in a statement on its website that its products entail "serious network security risks" that endanger China's information infrastructure. This will then have an impact on national security.
This ban is seen as a move as tensions between China and America begin to increase. Therefore, this ban will have a huge impact on the tech industry, as new competitors could take over Micron.
In this article, we will discuss the impact of China banning the tech giant, Micron.
What Is Micron Technology?
Micron technology has been around for over 40 years. This company has been an integral part of the advancements in technology. In particular, this establishment is known for providing powerful storage and memory systems, which are used in a wide variety of products.
This company supplies goods all over the world making it one of the biggest chip makers found in the world. It is known that micron technology accounted for almost 23% of the whole world DRAM market in 2022.
Therefore, by China banning the sale of these goods, this will have a big impact on the company.
Where Will China Turn To Next?
China has partially banned sales of micron products, which means the country will need to look elsewhere. Instead of micron technology, China may look towards businesses in South Korea. This could include SK Hynix and Samsung Electronics.
Both companies could stand to gain a lot from this simple ban. How much they can benefit will vary depending on the details surrounding any restrictions on micron products.
Impact From The Ban
Recently, there have been growing tensions between China and America, thus this ban has sent shock waves around the world. The impacts of this ban will hit the tech company hard, and they will have to find ways to bounce back.
The following are the main impacts this ban is having.
Technology Independence
This ban might be a sign of China attempting to achieve technological autonomy. Supporting domestic chip producers like International Corp (SMIC), Semiconductor Manufacturing, and Tsinghua Unigroup.
If they do achieve this, then they wouldn't have to rely on any other countries when it comes to their technology.
Volatility Within The Chip Market
The restriction might cause market volatility for chips worldwide. For a long time, Micron was known as the leading business for memory chips. Therefore, this restriction could lead to price fluctuations. Also, this could result in supply issues as well.
This possible volatility might affect SMEs in the supply chain down the road as well, especially for major technology companies that depend on Micron's goods.
More Competition
This development might increase competition in the market since other chip makers see an opening to fill Micron's void in China's expanding technological market.
For a long time Julia Vorontsova, the CEO of Innovation Park has highlighted the" importance of maintaining a balanced, competitive, and collaborative global tech ecosystem." Thus, this competition may not be a bad thing for other companies as the competition could promote innovation.
Future Of Micron
Innovation Park has been closely watching the effects of this ban. While it may provide the "opportunity to advance new alliances and partnerships," as Vorontsova adds. It does have a damaging effect on Micron right now.
While the company itself hasn't commented on how the ban will alter the company. However, it is known that around 11% of Micron's revenue came from mainland China in 2022. Although this number could be increased to 16% if you also include sales from Hong Kong.
Hence, almost a quarter of Micron's revenue used to come from China. Even though the ban currently only impacts major Chinese institutions like banks and telecom networks. It may harm Micron's reputation there and delay demand from a wider range of consumers.
As a result, the future of Micron is looking a bit unknown at the moment. Therefore, unless they find a way to rectify this ban and form new partnerships, this company may not be a leading chip manufacturer for much longer.
Conclusion
The ban from China has had a massive impact on Micron, as it opens the doors for other competitors to take over. This ban sees a decrease in demand and sales, which affects the growth of the company overall.
We hope this article has made clear the impact this ban has on Micron.
SEE ALSO: Tor Browser Download: Your Gateway To Online Privacy