Apple's "Buy Now Pay Later"Service: Everything You Need To Know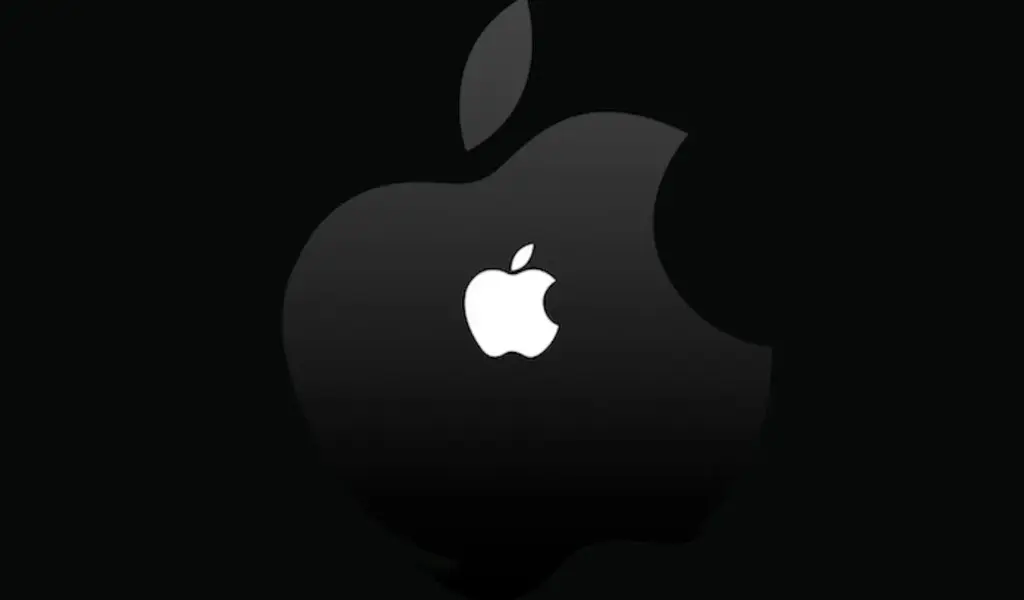 (CTN NEWS) – Apple is entering the buy now pay later market with a few tweaks to the current model, including no credit card payment option.
The product will be available to some customers this spring, and the loans will be reported to credit bureaus in the fall.
Here's what you should know.
Since the outbreak, the option to "buy now pay later" has gained popularity, particularly among young and low-income consumers who may not have easy access to conventional credit.
If you buy online for clothes, furniture, sneakers, or concert tickets, you have probably noticed the option to pay in smaller payments over time.
Companies such as Afterpay, Affirm, Klarna, and Paypal already provide the service, usually with late fees for missed payments and the option to make installment payments with a credit card or bank account.
Apple's version, integrated with Apple Pay and facilitated by MasterCard, will require consumers to use a debit card and a bank account to make those payments, and will not impose flat or percentage late fees, according to the company.
On the other hand, missed payments will ultimately result in the consumer losing access to these types of loans.
According to Mastercard spokesperson Raul Lopez,
Apple's buy now pay later product will also offer fraud and consumer protections via MasterCard's current pay-by-installment model, and will charge merchants fees that are "competitive to other installment products in the market."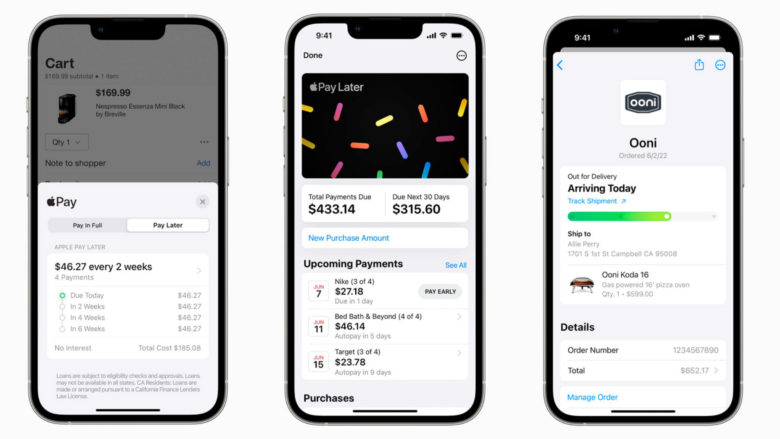 HOW DOES THE BUY NOW PAY LATER PROCESS WORK?
Buy now pay later services, marketed as "interest-free loans," require downloading an app, connecting a bank account, debit, or credit card, and signing up to pay in weekly or monthly installments.
Before approving borrowers, some businesses, such as Klarna and Afterpay, conduct soft credit checks that are not reported to credit bureaus. This is also how Apple's offering will work.
The majority of users are authorized within minutes. Scheduled payments are then immediately deducted from or charged to one's bank account or card.
Generally, the services do not charge more than the customer would have paid up front, so as long as payments are made on time, there is no interest.
However, if a client pays late, they may be charged a flat fee or a percentage of the total amount due. These can cost up to $34 + interest.
If a customer fails to make numerous payments, they may be barred from using the service in the future, and their credit score may suffer.
In Apple's case, the company stated that there will be no flat or percentage late fees, only the chance of missed payments being reported to credit agencies and losing access to the loans.
Apple said users can contact support if they want to defer payments or set up an alternative payment plan. Several services enable customers to postpone payments in this manner.
ARE MY PURCHASES SAFE?
Lending Act, which governs credit cards and other types of loans in the United States, does not cover later services.
That means it may be more difficult to resolve disputes with merchants, return items, or recover money in instances of fraud. Companies can provide safeguards, but they are not required to do so.
Mastercard provides Apple's security measures.
The National Consumer Law Center's associate director, Lauren Saunders, advises borrowers to avoid linking a credit card to purchase now, pay later apps whenever feasible.
If you do, you will lose the benefits of using the credit card and the possibility of owing interest to the card business.
She advised using the credit card directly to get those protections. "Otherwise, you are getting the worst of both worlds."
Because Apple does not allow consumers to connect a credit card to its buy now pay later product, the consumer avoids stacking debt in this manner.
WHAT ARE THE OTHER DANGERS?
Due to the lack of centralized reporting of buy now pay later transactions, those debts may not show on your credit profile with major credit rating agencies.
Because lenders do not know how many loans you have set up with other companies, more companies may allow you to purchase more items even if you can not afford them.
Payments made on time are not disclosed to credit bureaus, but late payments are.
"Right now, buy now pay later can not help you build credit, but it can hurt," Saunders explained.
According to Elyse Hicks, consumer policy counsel at Americans for Financial Reform, a progressive nonprofit, people may not think about whether they will be able to make payments in the future.
"Because of inflation, people may believe, 'I will have to get what I need and pay for it later in these installments,'" she explained. Will you still be able to afford the things you are affording now in six months?"
WHY DO RETAILERS PROVIDE BUY NOW PAY LATER OPTIONS?
Because the products boost cart sizes, retailers accept the backend fees of purchase now, pay later services. When consumers have the option to pay for purchases in installments, they are more likely to purchase more goods in one transaction.
When Apple unveiled its buy now, pay later service, 23-year-old Josiah Herndon joked on Twitter about "paying off six carts of (things) I can't afford with Apple, Klarna, Afterpay, PayPal Pay in 4, Shop Pay in 4, and Affirm."
Hendon, an insurance representative from Indianapolis, began using the service because being approved for a credit card was too difficult due to his age and lack of credit history.
Since then, he has used them to purchase expensive garments, shoes, and other luxury items. In order to avoid missing payments, Herndon aligns his payment schedules with his paychecks.
WHICH PEOPLE SHOULD USE BUY NOW PAY LATER?
Buy now pay later loans are a comparatively healthy, interest-free form of consumer credit if you have the ability to make all payments on time.
According to Saunders of the National Consumer Law Center, "If they work as promised and people don't have difficulty managing their finances, they have a place."
However, according to her, if you want to improve your credit score and can make on-time payments, a credit card is a superior option.
The same applies if you want robust legal safeguards against fraud and clear, centralized loan reporting.
Consider whether purchase now, pay later companies' fees will outweigh the penalties and interest charged by a credit card company or other lender if you are unsure whether you will be able to make timely payments.
WHAT EFFECT WILL ECONOMIC INSTABILITY HAVE ON BUY NOW PAY LATER?
As the cost of living rises, some shoppers have begun to split payments on necessities rather than just big-ticket products like electronics or designer clothing.
A Morning Consult survey conducted last fall discovered that 15% of buy now pay later customers were using the service for routine purchases such as groceries and gas, raising concerns among financial advisers.
Hicks sees the increasing number of delinquent payments as a sign that buying now and paying later may already be adding to consumers' unmanageable debt.
According to a July report from the Fitch rating agency, delinquencies on the apps rose significantly in the year ending March 31 of last year, reaching as high as 4.1% for Afterpay, while credit card delinquencies remained relatively stable at 1.4%.
"It will be interesting to see the increasing popularity of this over these different economic waves," Hicks said. "What is happening now is the immediate fallout."
RELATED CTN NEWS:
How To Create A Strong Password: Tips And Tricks To Keep Your Accounts Secure
How To Concert AVIF to JPG: Step And Best Practices
Augmented Reality vs Virtual Reality: What's The Difference And Which Is Better?