Top 10 Essential Productivity Software Solutions For 2023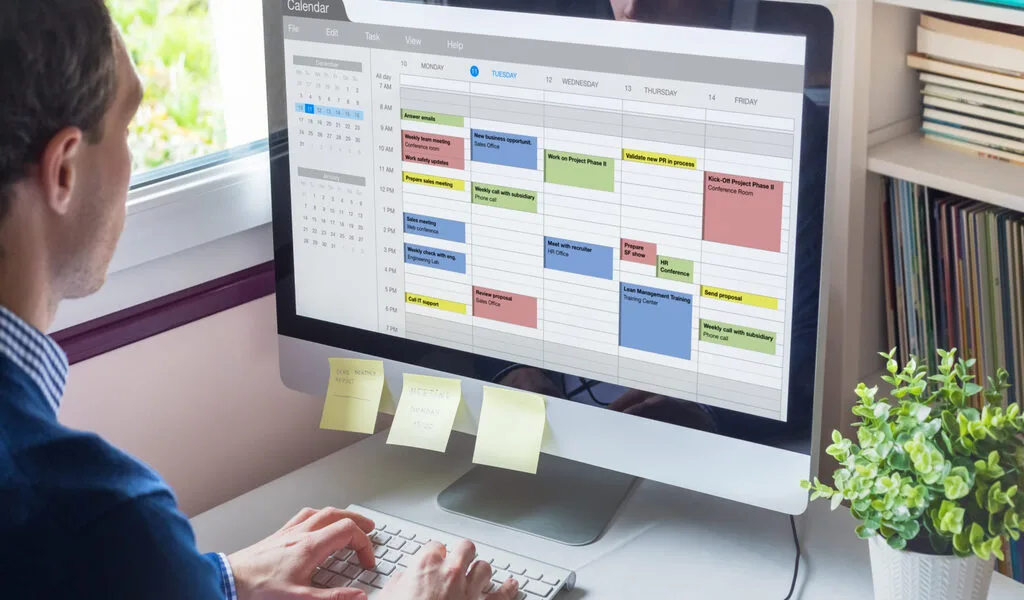 Productivity software – Are you looking for ways to boost your productivity in the year 2023? Then investing in the right software solution is essential. Productivity software solutions offer users various features, such as task and project management, cloud storage, collaboration tools and time tracking.
Investing in these solutions can help you save time, stay organized, and be more productive. In this article, we'll look in-depth at the top 10 productivity software solutions for 2023. We'll explore their features and benefits, discuss their pricing models, and talk about how they can best be used to maximize productivity.
Whether you're looking for a comprehensive solution or something more specialized to fit your needs, there's sure to be something on this list that will help you get the job done. So let's get started!
What Is Productivity Software?
Productivity software is a type of computer program designed to help you be more efficient and get more done in less time. It offers tools and features to better manage your time and resources.
That could be anything from tracking deadlines and tasks, setting reminders for projects, using calendar and to-do list applications, creating task templates, or automating mundane tasks so you can focus on the more important ones.
Popular solutions include solutions like Microsoft Office 365 Suite, Google G Suite, Slack, Trello, Asana, Monday.com, Evernote, Dropbox and Hootsuite.
These programs offer a range of features that can help make workflows more efficient by streamlining communication between teams, managing large projects from start to finish with ease, tracking tasks at hand in real time, helping organize documents for easier retrieval and keeping everyone on the same page.
Overall these productivity software suites are designed to help you be more productive by giving you greater control over your workflow. They combine different functionalities into one package so you don't have to worry about juggling multiple programs or dealing with compatibility issues.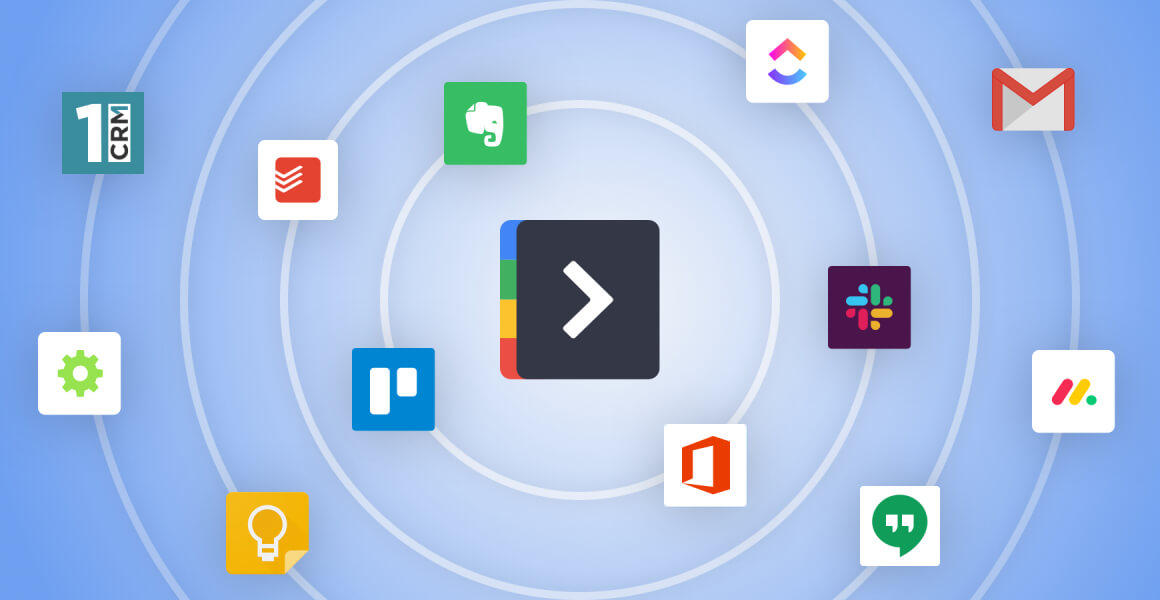 The Benefits of Productivity Software
Productivity software has revolutionized how we work, enabling us to be more productive and efficient in our day-to-day tasks. Here are some key benefits of using productivity software in 2023:
Increased Collaboration: With the ability to share documents and data across teams, you can now collaborate with your colleagues more easily than ever before, speeding up projects and driving results.
Improved Communication: Being able to communicate effectively is essential for any successful business. Productivity software makes staying in touch with team members and clients easier, resulting in fewer misunderstandings and faster results.
Optimized Organization: Productivity software helps you keep track of tasks, tasks assigned to different individuals, deadlines and more. Having this information organized and accessible allows teams to better manage their workloads and stay on top of their projects.
Streamlined Processes: By using productivity tools like automation and workflow management tools, you can automate mundane tasks like data entry or document management, saving time and resources while ensuring accuracy.
Productivity software has evolved significantly since first becoming popular in the early 2000s.
Now small businesses as well as large corporations can leverage its many advantages for improved efficiency, collaboration and communication within their organization.
Emerging Trends in Productivity Software
The way in which businesses and individuals use productivity software is constantly changing. To stay ahead of the curve, companies and individual users must stay informed on the latest trends in productivity software.
Automation
One of the most important emerging trends in productivity software is automation. Automation can be used to automate mundane tasks such as data entry, freeing up time for employees to focus on more pressing tasks.
Automation also allows users to set up reminders and notifications so they're always on top of their projects.
Cloud-Based Solutions
Cloud-based solutions are becoming increasingly popular in both consumer and business settings. Not only do they allow users to access their data from anywhere, but they also make it easier to collaborate with colleagues, clients and customers.
In addition, cloud-based solutions provide more storage space than traditional solutions, making it easier for companies and individuals to store larger amounts of data.
AI-Powered Solutions
AI-powered solutions are beginning to revolutionize the way we work by allowing users to automate complex processes and make decisions quickly based on intelligent insights.
AI-powered solutions can also be used to automate customer service operations, which can significantly reduce costs for businesses while improving customer experience at the same time.
Top 10 Productivity Software for 2023
As technology progresses and digital becomes even more integral to our day-to-day lives, productivity software is increasingly becoming necessary in the workplace.
Here are the top 10 productivity software solutions for 2023:
Microsoft Office 365 – Microsoft's Office Suite, including Word, Excel and PowerPoint, is the world's leading productivity suite. It can be used for creating documents, spreadsheets, presentations and more.
Slack – Slack is a cloud-based collaboration tool that allows teams to chat and share files in real time. It's designed for efficient communication and collaboration between multiple people.
G Suite – Google's G Suite is a suite of office apps that includes Gmail, Google Docs, Sheets and Slides which can be used to create documents, spreadsheets and presentations easily from any device.
Asana – Asana is a task management platform for teams to keep organized and on track with projects. It allows project owners to assign tasks, set deadlines and track progress in real time from anywhere, anytime.
TMetric – TMetric is an employee time tracking tool that provides accurate time tracking data so you can optimize your team's performance and workflow management
Trello – Trello is an online kanban-style project tool that helps you manage tasks visually by breaking work down into cards so you can track progress throughout a project lifecycle.
Monday – Monday helps organizations keep their projects organized by creating boards where they can add tasks, set deadlines, create lists of activities or delegate tasks between team members with ease..
Evernote –  This note-taking app allows users to capture ideas, organize notes, and share information across devices. Its robust features and integration with other productivity software solutions make it a valuable tool for individuals and businesses.
Dropbox – This cloud-based storage solution enables users to securely store and share files across devices. Its user-friendly interface and integration with other productivity software solutions make it a popular choice for businesses.
Hootsuite –  This social media management tool allows users to schedule posts, track analytics, and manage multiple accounts in one place. Its intuitive design and comprehensive features make it a top choice for businesses looking to streamline their social media strategy.
Privacy Policies and Data Security Concerns Surrounding Software
Deploying productivity software in the workplace comes with its own set of security risks. We know that data breaches and malicious attacks are an ever-growing concern, and these risks intensify when adopting cloud-based solutions.
When choosing productivity software, it's important to understand the provider's data protection policies and what measures are in place to ensure your company's information remains secure. Here are a few key questions to ask:
What type of encryption does the software utilize?
How does the provider ensure customer data is secure?
Is it compliant with GDPR/CCPA regulations?
Can user access be restricted or revoked if needed?
Be sure to thoroughly examine any privacy policy provided before signing on with a given solution, as well as any statements regarding data use or ownership that come along with it. If a vendor does not provide adequate solutions for data security, look elsewhere for a more secure option.
How to Get the Most Out of Your Productivity Software
If you want to get the most out of your productivity software in 2023, there are a few key steps you can take.
Automate Tasks
By automating mundane tasks, such as sending emails, generating reports and scheduling meetings, you can free up valuable time to focus on more meaningful work. Automation is especially helpful when it comes to processes that require consistent accuracy and efficiency.
Manage Projects Easily
Productivity software in 2023 also allows for easier project management. It allows users to see the status of all their current projects with one glance and create timelines for future tasks.
Some software applications even allow users to assign tasks directly to other colleagues working on the same project.
Streamline Communication
Communication between teammates is essential for successful projects, and productivity software makes it easier than ever before.
With advanced tools like real-time chat functions and document-sharing capabilities, teams can collaborate more effectively. By following these simple steps, you can get the most out of your productivity software in 2023!
Conclusion
To conclude, productivity software has come a long way in the past few years and shows no signs of slowing down anytime soon.
With the top 10 productivity software solutions for 2023, businesses can maximize their workflow and create the most efficient environment possible. Each solution has its own unique features, so it's important to take time to learn about each one and find which best suits your organization's needs.
Investing in one of the best productivity software solutions today guarantees your business will be ready for whatever the future may hold.
RELATED CTN NEWS:
How To Build A Website From Scratch: Steps To Build Your Dream Website
Google Bard Explained: A New Era In Language Translation
How To Redact In Adobe Acrobat? A Step-by-Step Guide