3 Tech Giants: Stocks That Could Double Your Money By 2030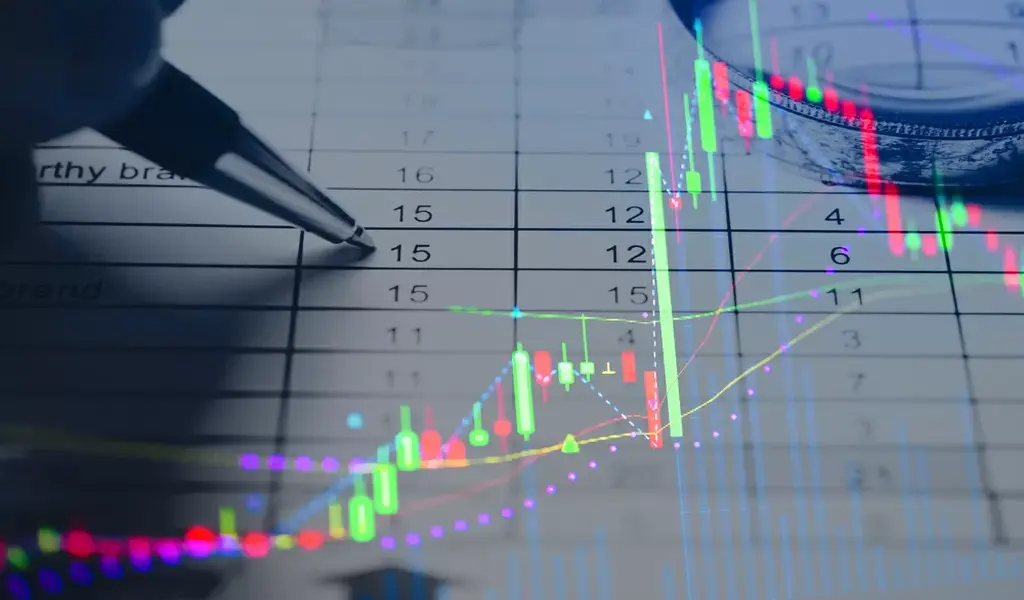 (CTN News) – The technology sector has long been a magnet for investors in search of substantial long-term returns. Its dynamic and ever-changing nature, driven by the constant demand for device upgrades by both consumers and businesses, creates an ideal environment for growth stocks.
In this blog post, we'll delve into three tech giants: Apple, Microsoft, and Alphabet. These companies have consistently delivered remarkable stock growth and are well-positioned to potentially double your investment by the year 2030.
1. Apple:
Apple Inc. requires no introduction, as it currently holds the title of the world's most valuable company, boasting a market capitalization of $2.8 trillion.
The legendary investor Warren Buffett, through Berkshire Hathaway, has demonstrated his unwavering faith in Apple by allocating a staggering 46% of his portfolio to this tech titan.
Since Berkshire's initial investment seven years ago, Apple's stock price has witnessed an astonishing surge of 560%. Apple's dominance across various product categories, combined with its interconnected ecosystem, has cultivated unparalleled brand loyalty.
Exclusive apps such as Messages and FaceTime have further cemented its customer base.
Over the past five years, Apple has experienced a 48% increase in annual revenue and a staggering 68% rise in operating income.
Despite recent macroeconomic challenges affecting revenue in certain product segments, Apple's increasing utilization of artificial intelligence (AI), its upcoming ventures into virtual and augmented reality, and a thriving digital services business all position the company for robust future growth.
Allocating around 40% of your $3,000 investment to Apple, approximately $1,225, could secure you seven shares at the current price.
NASDAQ: AAPL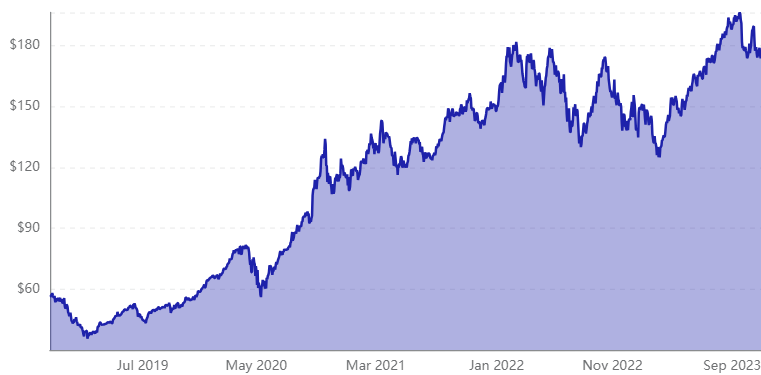 2. Microsoft:
Microsoft stands as another tech giant renowned for consistently delivering dependable returns to investors.
The company's suite of products and platforms, including Windows, Office, Xbox, Azure, and LinkedIn, play integral roles in the lives of millions of consumers and businesses worldwide.
In 2023, Microsoft has emerged as a dominant player in the field of artificial intelligence (AI), having invested a substantial $11 billion in OpenAI, a prominent developer behind AI models like ChatGPT.
This partnership has granted Microsoft exclusive access to cutting-edge AI models, propelling AI enhancements across various services, including Azure cloud and Office applications such as Word and Excel.
Microsoft's stock has impressively surged by 884% over the past decade. With the potential of AI in mind, it holds a strong chance of doubling your investment by 2030. Allocating an investment similar to that in Apple, around $1,280, could enable you to acquire four shares.
NASDAQ: MSFT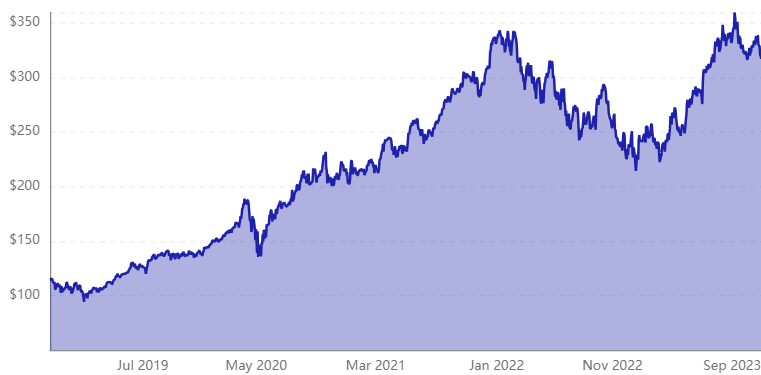 3. Alphabet:
Alphabet, the parent company of Google, Android, and YouTube, stands as a tech powerhouse with tremendous growth potential. Since 2019, its annual revenue has surged by an impressive 107%, accompanied by a remarkable 130% increase in operating income.
Alphabet's supremacy in the realm of digital advertising, particularly through YouTube and Search, generates billions of dollars in earnings annually.
Despite encountering challenges due to rising interest rates impacting ad spending, Alphabet has embarked on a path to recovery. In the second quarter, revenue surged by 7% year over year, surpassing analyst estimates by nearly $2 billion.
Google Cloud, with its expanding array of AI tools, has also witnessed significant growth, with revenue soaring by 28% in the second quarter.
Alphabet's leadership in digital advertising, combined with its ventures into high-growth tech sectors, makes it a compelling choice for substantial gains by 2030.
Allocating the remaining $495 of your $3,000 investment would secure approximately 3.7 shares in Alphabet. An additional $30 would allow you to acquire four full shares.
NASDAQ: GOOG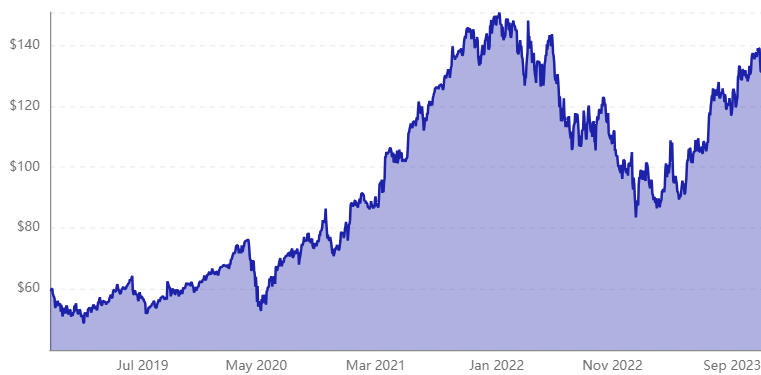 Conclusion:
The tech giants Apple, Microsoft, and Alphabet have consistently demonstrated their ability to deliver substantial stock growth.
While past performance does not guarantee future results, these companies' dominant positions in their respective sectors and their investments in AI and other high-growth areas make them compelling choices for investors seeking to double their investments by 2030.
It is essential to carefully consider your investment strategy, diversify your portfolio, and consult with a financial advisor before making any investment decisions.