Super Blue Moon Set To Enchant Sky Gazers On August 31 – Where To Watch It?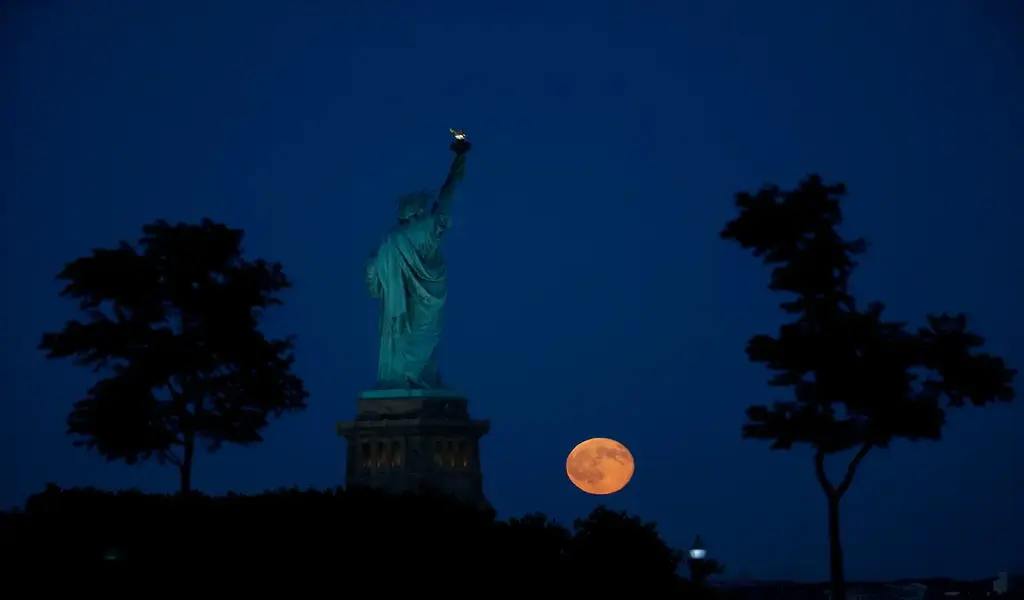 (CTN NEWS) – Sky gazers eager to witness a rare celestial event known as a "super blue moon" should mark their calendars for August 31. On this night, the captivating super blue moon exhibit will unveil itself, showcasing the third-largest moon appearance of the year.
This event also marks the conclusion of the four-part supermoon series.
Interestingly, the colloquial phrase "Once in a blue moon" has its origins in the realm of astronomy. It symbolizes occurrences that are exceptionally uncommon, much like the infrequent appearances of super blue moons gracing our nighttime canvas.
A super blue moon phenomenon arises when a second supermoon graces the skies within a single month.
The most recent occurrence of such an event was on January 31, 2018, and the subsequent one is not anticipated until January 31, 2037, as affirmed by NASA ambassador Tony Rice.
As anticipation builds for this mesmerizing event, here's a comprehensive rundown of all you need to know:
What Exactly Is A Supermoon?
A supermoon occurs when the Moon follows an elliptical path around our planet and reaches its closest point to Earth, known as the perigee. If the Moon is also in its full phase at this perigee point, it appears unusually large when viewed from Earth.
What About A Blue Moon?
The Moon completes its cycle in about 29.5 days, slightly less than a month. Over the span of two or three years, this difference accumulates until two full moons happen within a single month.
Despite its name, the term "Blue Moon" doesn't imply that the Moon turns blue, as clarified by the DAG.
Nasa adds that in rare instances, minuscule particles in the atmosphere—often smoke or dust—can scatter the red wavelengths of light. This phenomenon can lead to the Moon taking on a blueish hue in appearance.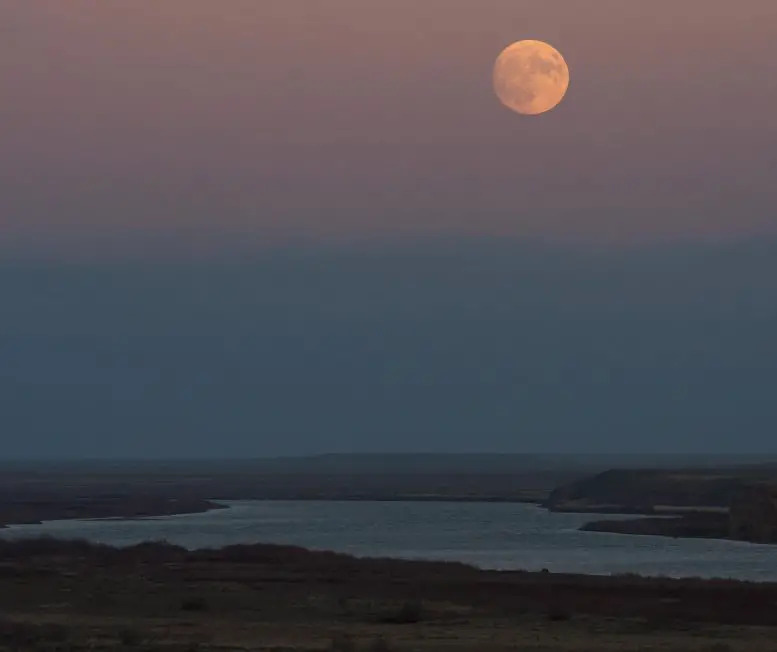 Did You Know? Unraveling the Mystery of the Super Blue Moon's Double Appearance
Have you ever wondered about the captivating phenomenon of a blue moon? Imagine the enchantment of witnessing two full moons grace the sky within a single month.
With the lunar cycle spanning 29.5 days—just a bit shorter than the average calendar month—a fascinating sequence of events unfolds.
But what's the secret behind this occurrence? As the full moon graces the beginning of a month, a unique scenario takes shape, allowing ample time for another complete lunar cycle to transpire.
And as a result, a second full moon emerges within the same month, casting its radiant glow.
In simpler terms, when the full moon adorns the 1st or 2nd day of a month, it sets the stage for a potential second appearance on the 30th or 31st day. Does this spectacle happen often? Not quite—it's a rarity that unfolds every two to three years.
Dive into the nuances of blue moons as we explore two intriguing categories: "monthly" and "seasonal." Get ready to unravel the details of the upcoming moon event, falling under the banner of a monthly blue moon.
But that's not all—discover the magic of seasonal blue moons, where a single season (spring, summer, fall, or winter) defies convention by accommodating four full moons instead of the usual three.
Why Does It Occur So Infrequently?
Supermoons, which are full moons that coincide with the Moon's closest position to Earth in its orbit, can appear around 14 percent larger and up to 30 percent brighter than the smallest-looking full moons, as explained by NASA.
Observers can witness up to four supermoons annually: these events consistently occur in sequence, spaced roughly 29.5 days apart.
The final supermoon of this year's series, known as the fall harvest moon, is set to grace the skies on September 29th.
Where Can You Observe It?
The Moon's luminous and expansive display can be enjoyed from virtually any location. Nevertheless, if you possess a telescope, seeking out a spot in a desert region, where the darkness prevails, could offer an enhanced viewing experience.
For those seeking a guided expedition, there are paid opportunities accessible throughout the UAE. As an example, the Dubai Astronomy Group is arranging a special observation event for the Blue Moon at the Al Thuraya Astronomy Centre. Tickets for adults commence at Dh60.
RELATED CTN NEWS:
Former President Trump Surrenders And Receives Mug Shot Amidst Allegations Of Election Subversion
2024 Republican Presidential Primary Debate Draws 11.1 Million Viewers On Fox News
Countdown Reset: SpaceX's Crew-7 ISS Mission Faces 24-Hour Launch Delay – Watch Live!!