NASA's 1st Moon Crew To Fly To The Moon By Next Year Since Apollo
(CTN NEWS) – The first woman and the first African American assigned to a lunar journey were among the four astronauts named by NASA on Monday. They will fly around the moon in the latter part of next year.
Three Americans and one Canadian, the nation's first lunar crew in 50 years, were unveiled at a ceremony in Houston, which also serves as the location of Mission Control.
Bill Nelson, the administrator of NASA, stated, "This is humanity's crew."
The four astronauts will be the first to fly NASA's Orion capsule
The four astronauts will launch atop a Space Launch System rocket from the Kennedy Space Center no sooner than late 2024 to become the first to fly NASA's Orion capsule.
They will fly around the moon instead of landing or even entering lunar orbit, setting up two more people to arrive on the moon a year from now.
Reid Wiseman, the mission's commander, will accompany Christina Koch, the world record holder for the longest space journey by a woman, Victor Glover, an African American navy aviator, and Jeremy Hansen, a former fighter pilot the crew's lone space novice from Canada.
Koch, Wiseman, and Glover have all spent time aboard the International Space Station. They are all in their 40s.
'It's a significant day.' Glover says we have a lot to be happy about, and it goes far beyond the four identities that have been revealed.
The first crew in NASA's new moon mission to be named Artemis after Apollo's mythical twin sister and the first moon crew to include a non-American.
An empty Orion spacecraft made a long-awaited practice flight to the moon and returned in late last year.
"Am I ecstatic? Yes," Koch affirmed to applause from the assembled students, lawmakers, and others. To more applause, she added, "But my real question is: 'Are you excited?'"
Because of its donations of large robotic arms to NASA's space shuttles and space station, the Canadian Space Agency was given a seat. The moon mission is also expected to include one.
Hansen expressed his appreciation for Canada's inclusion in the trip.
'Together, we are traveling to the moon. Let's go,' he exclaimed.
NASA sent 24 men to the moon during the Apollo program from 1968 to 1972. 12 of them touched down.
With the exception of Harrison Schmitt, a geologist who completed that moon landing period with the late Gene Cernan, all were male test pilots with military training.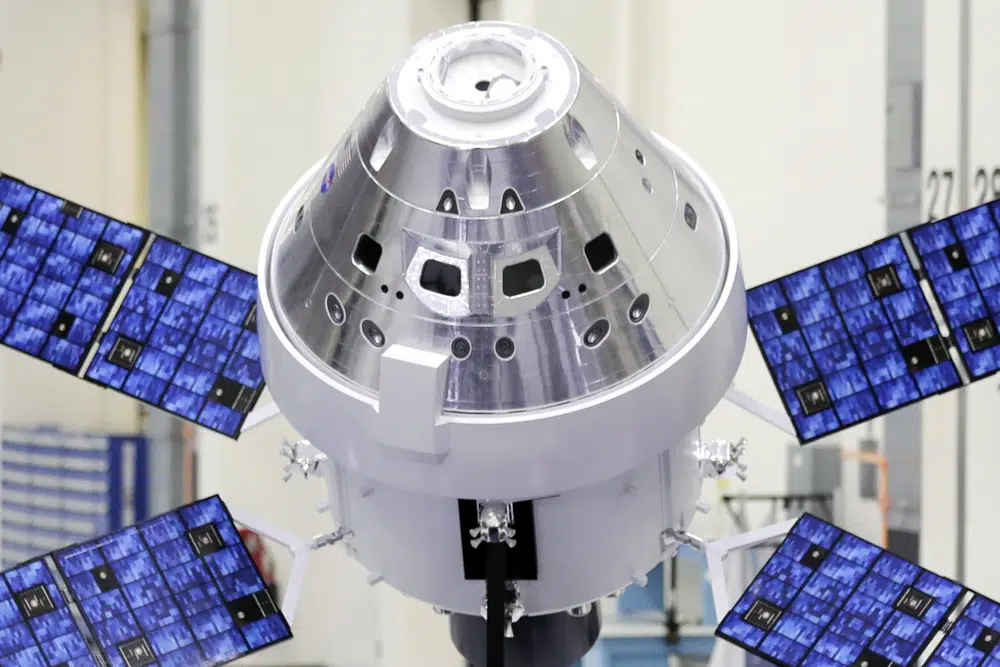 NASA hopes to send two astronauts to the moon by around 2025, assuming that the upcoming 10-day moonshot proceeds smoothly.
NASA selected its first Artemis team from among 41 currently employed astronauts.
Four competitors were from Canada. Nearly all of them attended the ceremony on Monday at Ellington Field of the Johnson Space Center, a type of pep rally culminating with Wiseman leading the crowd in a chant.
Many retired astronauts, including Buzz Aldrin of Apollo 11 and Scott Kelly, the first American to spend nearly a year in orbit, sent their congratulations.
"Big risks, big dedication, and eternal rewards for all. Chris Hadfield, the first Canadian to manage the space station ten years ago, tweeted, "What a crew! David Bowie's "Space Oddity" was performed from space.
On Sunday, the four astronauts and their families had a conversation with President Joe Biden.
The mission, according to a tweet from Biden on Monday, "will inspire the next wave of explorers, and show every child — in America, in Canada, and across the world — that if they can dream it, they can be it."
RELATED CTN NEWS:
How To Delete Wattpad Account: A Step-by-Step Guide
Proxy vs VPN: Which One To Choose For Secure Online Browsing?
How To Find The Best Time To Post On Instagram In 2023? – [+Cheat Sheet]