Former President Trump Surrenders And Receives Mug Shot Amidst Allegations Of Election Subversion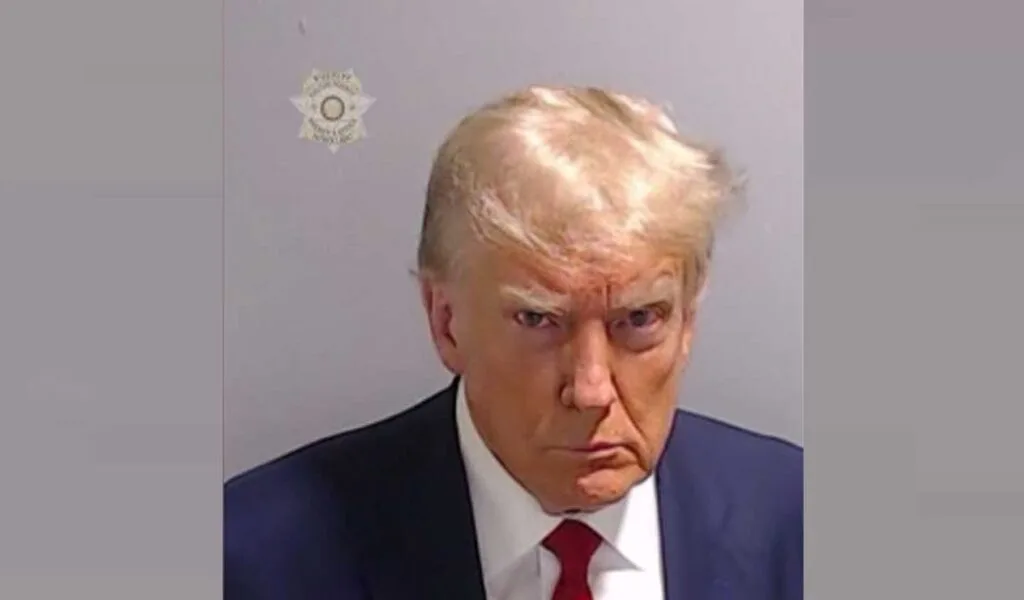 (CTN NEWS) – On Thursday, former President Donald Trump turned himself in, facing charges of orchestrating an unlawful plot to overturn the 2020 election results in Georgia.
The process took a swift 20 minutes, during which a significant historical precedent was set: the photographing of a former U.S. president for a mug shot.
Trump's Release on Bond and Departure Highlights Unique Aspects of Atlanta Surrender
After posting a $200,000 bond, Trump was released and promptly made his way back to the airport for a flight home to New Jersey.
This surrender to law enforcement has become somewhat routine during election seasons, although it downplays the extraordinary nature of a previous president being booked on felony charges across four different cities.
However, this occasion in Atlanta diverged notably from his three prior surrenders. It unfolded during the nighttime and required a visit to a jail fraught with issues, rather than the conventional courthouse setting.
Furthermore, this incident didn't occur in a liberal stronghold such as New York or Washington, but rather in the heart of a crucial battleground state pivotal to the 2024 presidential election.
Unlike previous instances where no mug shot was taken, this time, Trump had to go through the process, resulting in the capture of a booking photograph, as confirmed by an individual familiar with the proceedings.
Trump's Arrival in Atlanta and Swift Booking Process Amidst Legal Proceedings
Touching down in Atlanta just after 7 p.m., Trump navigated through the city's rush-hour congestion and arrived at the jail for the booking procedure.
Donning his characteristic white shirt and red tie, he descended the steps of his private plane, offering a wave and thumbs-up gesture.
The entire process was swiftly completed within 20 minutes. As is customary, he provided his physical measurements: standing at 6 feet 3 inches and weighing 215 pounds, with strawberry-blond hair.
This marks the fourth criminal case against Trump, a sequence that began in March when he made history as the first former U.S. president to face indictment. Since then, he has encountered federal charges in Florida and Washington.
Notably, this month brought an indictment in Atlanta alongside 18 co-defendants, including his former chief of staff, Mark Meadows, and former New York Mayor Rudy Giuliani.
This indictment falls under a racketeering statute typically associated with organized crime and gang members.
Giuliani, surrendering a day prior, underwent the booking process and posed for a mug shot. In a parallel development, Meadows, despite seeking to redirect the case to federal court, turned himself in on Thursday. A bond of $100,000 was established in his case.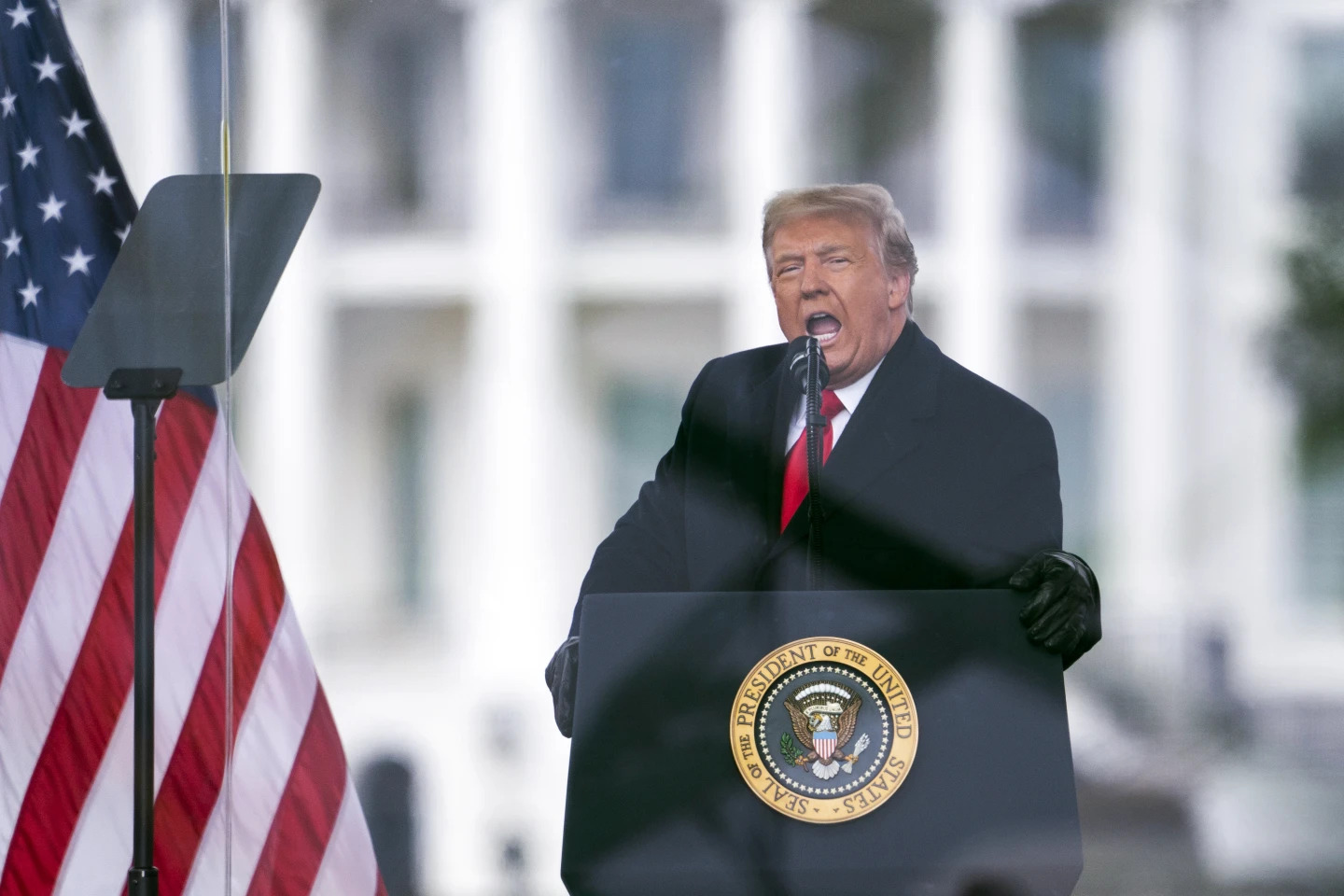 Request for October 23 Trial Date in Trump Election Subversion Case by Fulton County DA Sparks Debate
Earlier on Thursday, Fulton County District Attorney Fani Willis formally requested a trial date of October 23 for the case she has filed against Trump and 18 associates, accusing them of election subversion.
While the feasibility of this date remains uncertain, being the potential inaugural trial among Trump's four criminal cases, its realization would mark a significant milestone.
During proceedings in Georgia, Trump's legal team expressed their opposition to Willis' suggested trial date. They also intend to pursue the separation of Trump's case from that of co-defendant Ken Chesebro.
Chesebro's efforts to expedite the proceedings prompted Willis to propose the mentioned trial date.
Willis' proposed timeline seeks to expedite the legal process significantly. Last week, upon the indictment's announcement, she indicated her intention to secure a trial commencement within a span of six months.
Legal experts previously commented that the proposed timeline seemed implausible, especially considering Willis' intention to conduct a joint trial involving all 19 defendants.
Lawyers representing Trump and his co-defendants have hinted at the likelihood of pre-trial disputes that could protract the proceedings.
Notably, three of the defendants are actively pursuing a shift of the case to federal court, and it is anticipated that the former president will undertake a similar legal maneuver.
A separate expansive anti-racketeering case led by Willis underscores the unrealistic nature of such an expedited timeline.
This case involves allegations against Jeffrey Williams, the rapper known as Young Thug, and his associates for purportedly violating Georgia's RICO law—a central charge also present in the Trump case.
Despite Williams' attempt to assert his right to a swift trial, the legal process has progressed slowly.
In light of these complexities, Willis has requested that the arraignment of the 19 defendants take place next month.
RELATED CTN NEWS:
Germany's Cabinet Greenlights Simplified Name and Gender Changes for Transgender Individuals
Brazil's President Proposes Common BRICS Currency to Mitigate Dollar Vulnerability
BRICS Economic Bloc Expanding: Six New Members to Join, Stirring Geo-Political Dynamics