Powerball Jackpot Skyrockets To Estimated $1.4 Billion Ahead Of Saturday Night's Drawing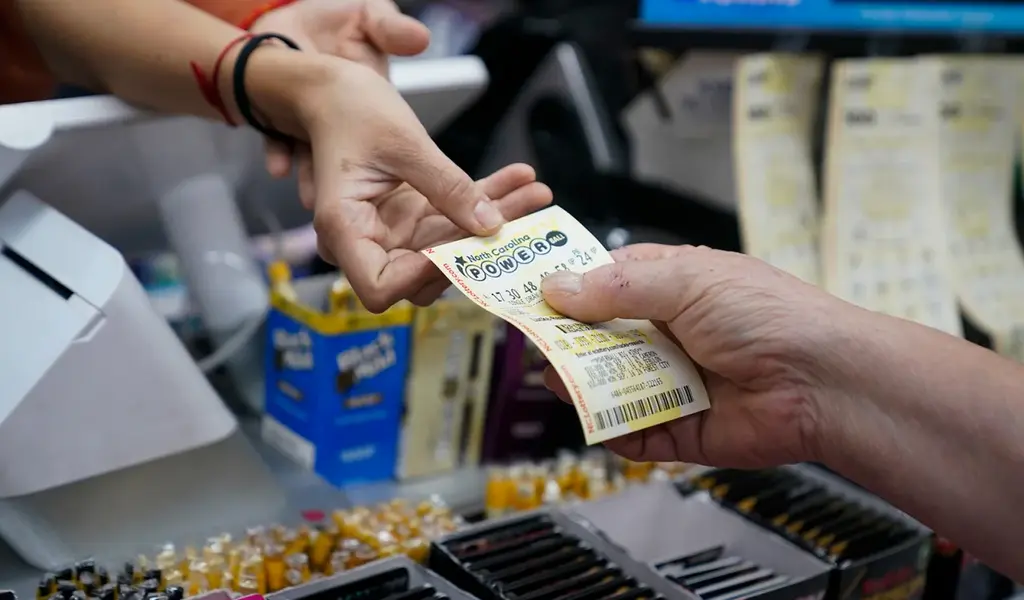 (CTN NEWS) – The Powerball jackpot has surged to an impressive estimated $1.4 billion for the upcoming Saturday draw. This would mark the third-largest jackpot ever recorded in the history of the game, following Wednesday night's drawing, which produced no grand prize winner.
In addition to being the third largest in Powerball history, this potential Saturday windfall would also rank as the fifth largest lottery jackpot ever in the United States, as per Powerball statements.
Should a single ticket match all six numbers drawn on Saturday, the fortunate holder faces a tantalizing choice.
They can opt for an annuitized prize, which comes to an estimated $1.4 billion, or they can go for a lump sum payout, estimated at $643.7 million, both amounts being pre-tax, according to Powerball's official website.
Remarkably, Powerball hasn't crowned a grand prize winner since July 19th, when a solitary ticket sold in California clinched a staggering $1.08 billion jackpot.
Wednesday's Powerball drawing marked the 33rd consecutive drawing without a jackpot victor, with the numbers drawn being 9, 35, 54, 63, 64, and Powerball 1.
LIVE POWERBALL RESULT
Although the grand jackpot remains elusive for many, some fortunate ticket holders did strike it rich on Wednesday.
Seven tickets purchased in California, Colorado, New York, Pennsylvania, and Texas successfully matched all five white balls, earning them base prizes of $1 million each.
The two California tickets, in particular, will be worth over $1.2 million each due to the prize structure variations based on ticket sales and the number of winners in that state.
Furthermore, three tickets in Kentucky, Pennsylvania, and Texas managed to match all five white balls and secured a remarkable $2 million each because their owners activated the "power play" multiplier, as confirmed by Powerball.
While the odds of winning any Powerball prize are relatively higher at 1 in 24.9, the likelihood of hitting the grand prize is exceedingly slim, standing at just 1 in 292.2 million, according to the lottery's official statistics.
Powerball Winning Numbers For September 30, 2023
The drawn numbers for the latest draw were 19, 30, 37, 44, 46, with the Powerball number being 22.
How to Participate in Powerball
Participating in Powerball involves a simple process with various potential prizes. Here's a step-by-step guide:
Cost: Each Powerball entry costs $2.
Number Selection: Choose five numbers ranging from 1 to 69 for the white balls. Then, select one number from 1 to 26 for the red Powerball.
Number Selection Options: You can either manually pick your preferred numbers on a play slip or opt for a random selection by the lottery terminal.
Winning Combinations: To win, your chosen numbers must match one of the following combinations:

Match all 5 white balls + 1 red Powerball for the Grand Prize.
Match all 5 white balls for a $1 million prize.
Match 4 white balls + 1 red Powerball for a $50,000 prize.
Match 4 white balls for a $100 prize.
Match 3 white balls + 1 red Powerball for a $100 prize.
Match 3 white balls for a $7 prize.
Match 2 white balls + 1 red Powerball for a $7 prize.
Match 1 white ball + 1 red Powerball for a $4 prize.
Match 1 red Powerball for a $4 prize.

Power Play Option: You have the opportunity to enhance your winnings through the Power Play option, which costs an additional $1 per entry. When the jackpot is under $150 million, this feature can multiply non-jackpot prizes by two, three, four, five, or even ten times.
Prize Structure: Prizes, except for the Grand Prize, are fixed cash amounts. In California, prize payouts may vary depending on ticket sales and the number of winners.
What Are the Odds of Winning Powerball?
Understanding the odds can help you manage your expectations. Here are the odds for Powerball:
The odds of winning the Powerball jackpot are one in 292,201,338.
For the smallest prize, $4 for matching one red Powerball, the odds are one in 38.32.
According to Powerball, the overall odds of winning any prize stand at one in 24.87, based on a $2 ticket, rounded to two decimal places.
What was the biggest Powerball jackpot?
Here are the Top 10 jackpots since the Powerball lottery began in 1992:
$1.586 billion, Jan. 13, 2016: Three winners in California, Florida, Tennessee
$768.4 million, March 27, 2019: Won in Wisconsin
$758.7 million, Aug. 23, 2017: Won in Massachusetts
$730 million, Jan. 20, 2021: Won in Maryland
$699.8 million, Oct. 4, 2021: Won in California
$687.8 million, Oct. 27, 2018: Two winners in Iowa, New York
$632.6 million, Jan. 5, 2022: Two winners in California, Wisconsin
$590.5 million, May 18, 2013: Won in Florida
$587.5 million, Nov. 28, 2012: Two winners in Arizona, Missouri
$564.1 million, Feb. 11, 2015: Three winners in North Carolina, Puerto Rico, Texas