Wyoming's New Abortion Pill Ban Puts It At The Forefront Of The Fight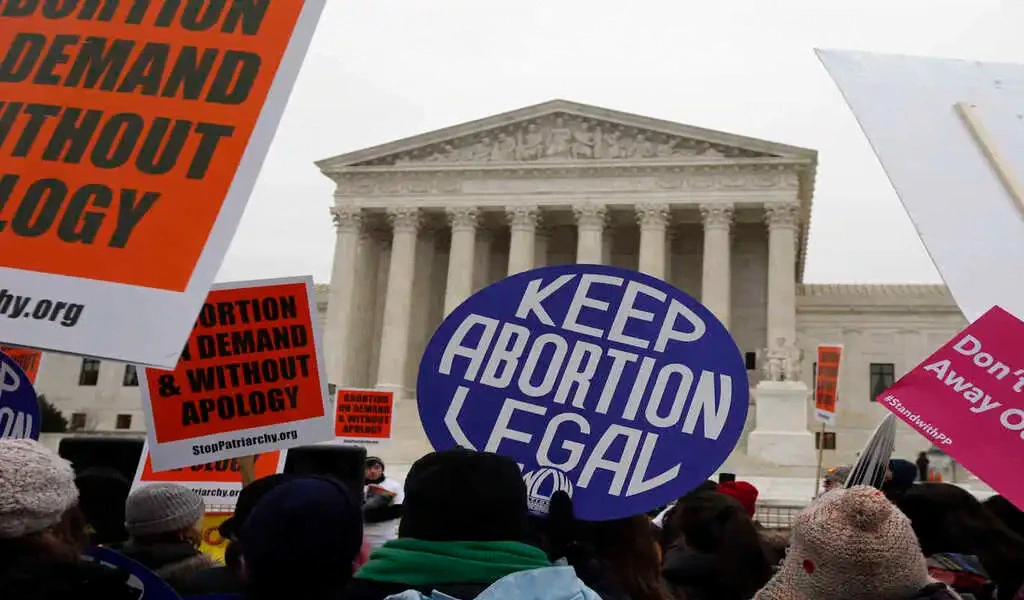 (CTN NEWS) – By enacting the first explicit ban on abortion pills in the US, Wyoming has moved to the forefront of state efforts to outlaw the most prevalent type of abortion.
Even before the Supreme Court overturned Roe v. Wade, medication abortions, which typically involve taking two prescription medications days apart at home or in a clinic, became the preferred way to end a pregnancy in the United States.
According to the Guttmacher Institute, a research organisation that supports abortion rights, medication abortions now account for more than half of all abortions.
After the U.S. Supreme Court reversed its historic Roe v. Wade decision last year, more than a dozen states now effectively ban abortion pills by outlawing all types of abortion.
Access to the medications is restricted in 15 states. Six of those require a doctor to deliver them personally: Arizona, Indiana, Nebraska, North Carolina, North Dakota, and South Carolina.
Arizona also prohibits the delivery of abortion drugs.
But prior to a bill signed Friday by Mark Gordon, the Republican governor of Wyoming, no state officially forbade the use of abortion drugs.
The measure was also accompanied by a new abortion ban intended to avoid problems with a previous state ban that had been challenged in court.
According to Elizabeth Nash of the Guttmacher Institute, Wyoming's legislature was "kind of attempting to cover all its bases" by passing two new anti-abortion measures.
Gordon disallowed his signature, allowing the new, expansive ban on abortion to go into effect on Sunday. It is uncertain whether the ban on abortion pills he signed will go into effect on July 1 as scheduled.
If an abortion provider in the state files a lawsuit regarding it, it might be postponed in court. A federal judge in Texas is currently deliberating a lawsuit that might affect the availability of abortion pills nationwide.
Below is an overview of Wyoming's and other states' positions on abortion:
DOES WYOMING NOW PROHIBIT ABORTION PILLS?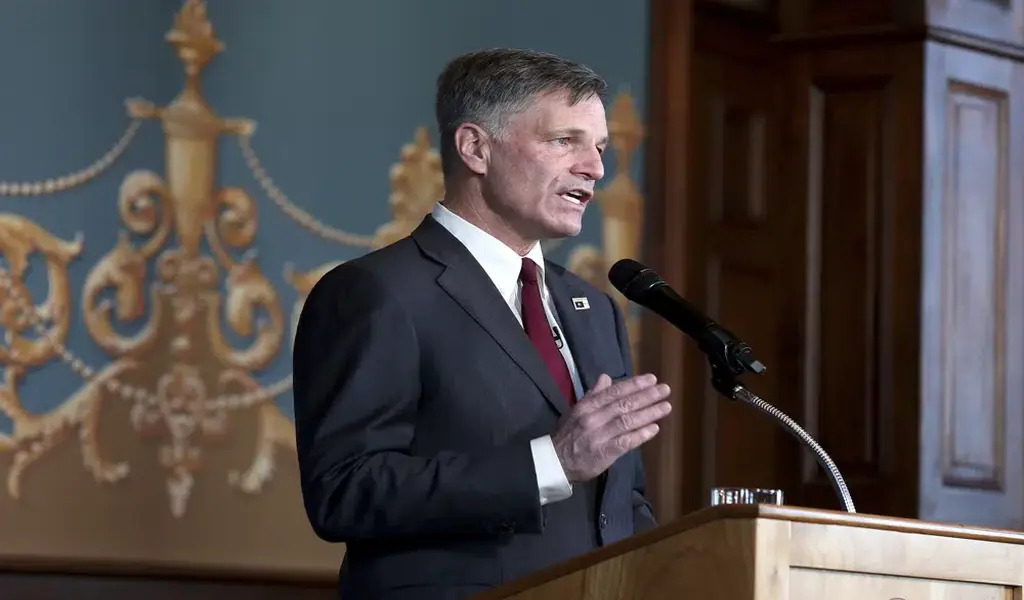 Yes. Abortions are now prohibited in all forms as of Sunday.
Jackson, a popular tourist mountain town, had the only facility in the state that performed abortions prior to the ban.
Last year, plans for opening a new clinic in Casper were delayed by an arson. Wellspring Health Access, the clinic, had planned to begin next month, but those plans are no longer guaranteed.
Several Wyoming women travelled to Colorado and other states for abortions even before the ban because it was more practical. Wyoming women are free to continue travelling outside the state to get abortions.
WHY DID WYOMING ACT IN SUCH A VIOLENT MANNER?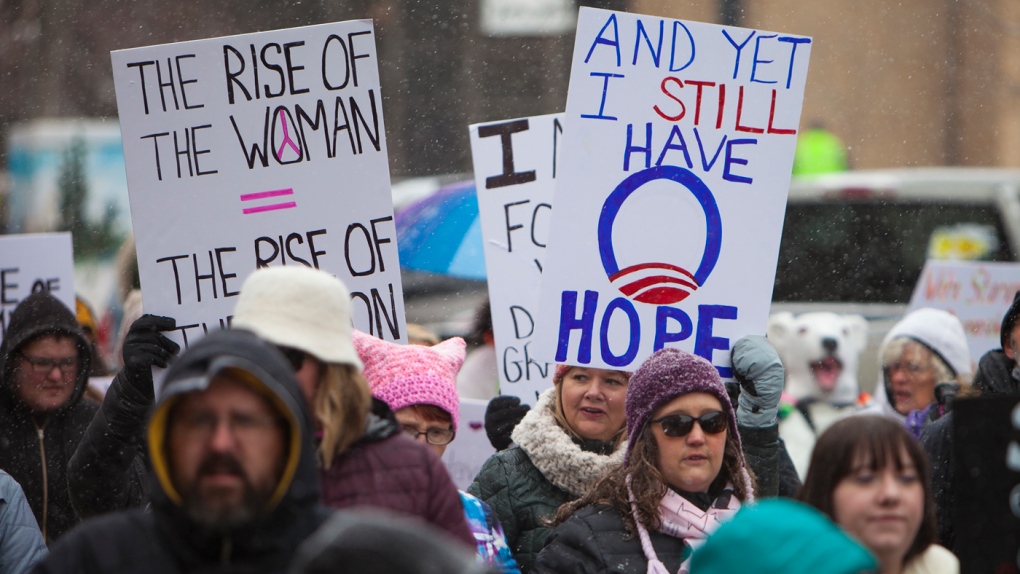 Live and let live is a tenet of rural life in the West, and Wyoming has historically been a very conservative state that avoids interfering in social issues.
It is altering. Leaders may explore culture-war themes with little pushback because the state Legislature is more Republican than ever.
A prohibition on abortion was enacted by Gordon last year and went into force one month after the Supreme Court overruled Roe.
Teton County District Judge Melissa Owens immediately postponed the restriction after she determined that a lawsuit's argument that it would hurt expectant mothers and their doctors may have some merit.
Four women, including two obstetricians, two nonprofits, and another party to the lawsuit claimed that the restriction violated a 2012 state constitutional amendment that protects the freedom to make one's own healthcare decisions.
The amendment was passed in reaction to the Affordable Care Act, which sought to expand healthcare coverage across the country, according to state attorneys, who claimed that wasn't its intended outcome.
By passing a new, comprehensive abortion ban this year that explicitly states that abortion is not healthcare and is not protected by the state constitution, Wyoming lawmakers managed to skirt the case.
WHY DO LAWMAKERS IN OTHER STATES DO WHAT THEY DO?
In anticipation that Roe v. Wade will eventually be reversed, the majority of Republican-controlled states enacted abortion bans or stricter regulations.
And last year, a number of states with a Democratic governor approved protections for abortion access.
Yet the legislative conflicts continued after that.
This month, Utah became the first state to do so when it enacted a bill outlawing abortion facilities. It happened at the same time as a court dispute was delaying the state's prohibition on abortions at all stages of pregnancy.
Legislators in Florida are considering what restrictions to enact. A new bill to outlaw them after six weeks of pregnancy is making its way through the Legislature; Florida already has a ban in place after 15 weeks of pregnancy,
which is significantly more lenient than what other GOP-controlled states have done. If it reaches Gov. Ron DeSantis, a potential 2024 presidential contender, he is anticipated to sign it.
When the state's top court overturned a ban on abortions after six weeks, lawmakers in South Carolina, another state with a GOP-dominated legislature, are considering what kind of ban to pursue next.
In Minnesota, where Democrats now have total control of the government following last year's election, the governor this year put new protections for abortion access into law.
RELATED CTN NEWS:
Google Search For "Lance Reddick Cause of Death" Hits 2 Million