Thailand's King Dissolves Parliament Paving the Way for May Elections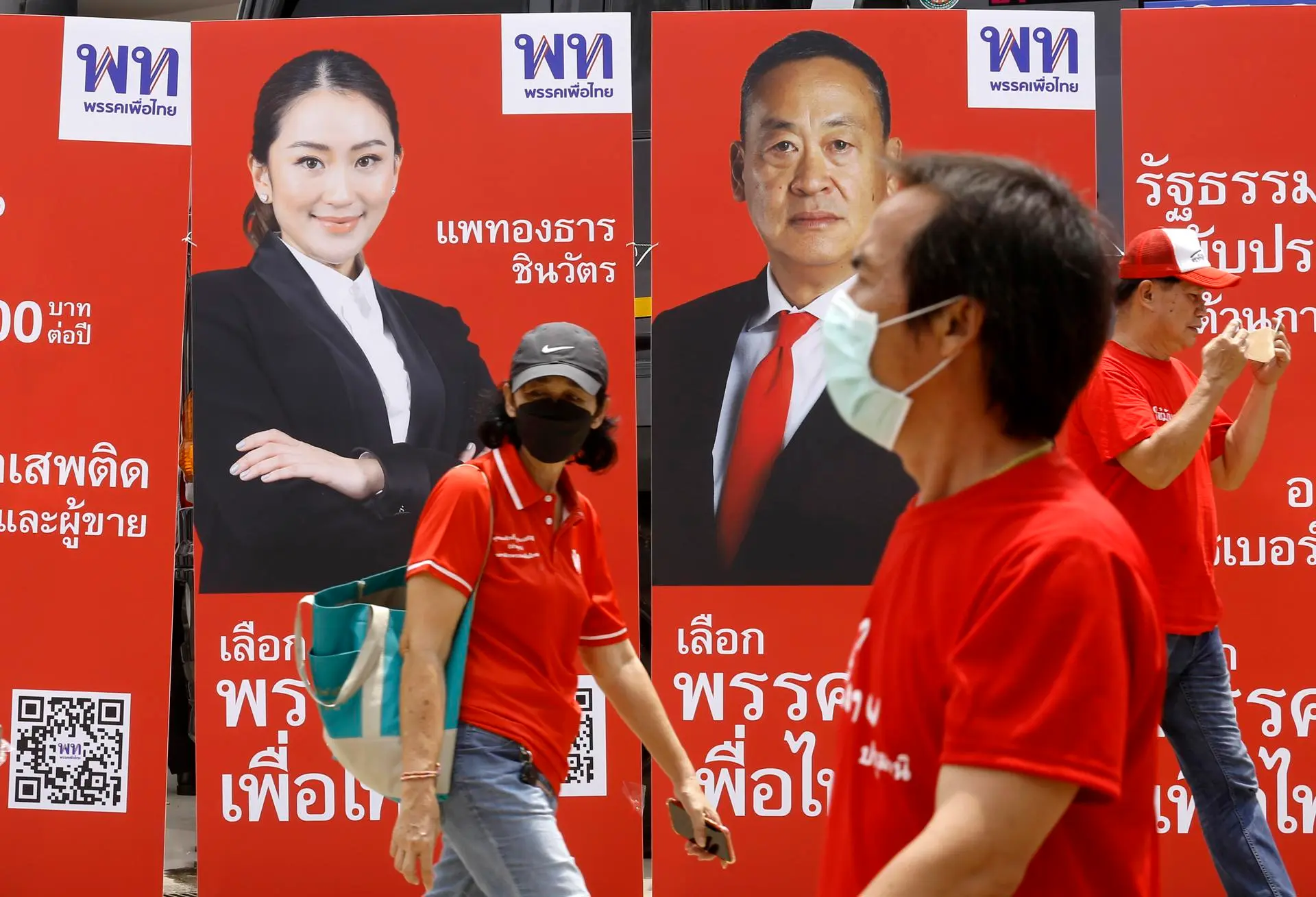 Thailand's king has officially dissolved parliament, issuing a royal decree published in the Royal Gazette on March 20, 2023, paving the way for elections in May.
Prime Minister Prayut Chan-o-cha countersigned the royal decree, which went into effect immediately. The election date has yet to be determined, but it must take place within 45-60 days.
Sawaeng Boonmee, secretary-general of the Election Commission, stated that the current cabinet, led by Prime Minister Prayut Chan-o-cha, now has limited authority as the head of a caretaker government.
The Pheu Thai party, led by former Prime Minister Thaksin Shinawatra's daughter Paetongtarn, is mounting a strong challenge to Prime Minister Prayuth Chan-ocha.
General Prayuth, who led a coup against the previous pro-Thaksin government in 2014, has been trailing in opinion polls for months. He and his United Thai Nation party are hoping that there is still enough antipathy for Thaksin among conservative Thais to give him a chance to keep his job.
Thailand's current constitution was drafted by General Prayuth's military government following his 2014 coup, making it difficult for the opposition to form a new government.
Almost every poll predicts that the Pheu Thai party will be the largest party again, as it has been in every election for the past 22 years, owing to strong support for Thaksin in the north and north-east.
Some believe Pheu Thai will win an outright majority in the lower house. However, given the enduring hostility toward Thaksin and his allies among conservative royalists and Thailand's military-appointed senators, this may not be enough.

Thaksin-Backed Governments
In the past, judicial rulings or military coups have prevented three Thaksin-backed governments from serving out their terms, including one led by his sister Yingluck. Mr Prayuth has ruled Thailand since leading a coup against Ms Yingluck's government nine years ago.
Thaksin Shinawatra has been in exile since he was deposed in a military coup in 2006, avoiding a slew of criminal charges, despite the fact that many of his deputies are now barred from politics.
But he's still there, hovering over this election like a ghost, his 36-year-old daughter becoming the party's latest face.
Ms. Paetongtarn, Thaksin's daughter, told the BBC on Friday at an event introducing Pheu Thai's candidates that she was confident of winning the election by a landslide.
Following the previous coup, the military resolved to end Thaksin's problem once and for all by rewriting the constitution to prevent his party from gaining power. The military appointed 250 senators, the majority of whom are thought to be loyal to Generals Prayuth and Prawit Wongsuwan, who led the previous coup in 2014.
Pheu Thai was kept out of office in the 2019 election thanks to the senators' support and a lot of maneuvering. Since then, the two generals have led a fractious conservative coalition.
They now lead their own parties, however, and risk dividing the conservative vote.
The senators can vote on the next prime minister one more time under the military-drafted constitution. Even if the Pheu Thai party wins a majority, the two generals could still form a government with their backing.
However, senators cannot vote on bills or budgets, and any administration that relies on their support cannot function. If Pheu Thai wins more than 200 of the 500 seats up for grabs, it will be difficult, if not impossible, to keep them out of the next government.
In Thailand, no one can rule out another extra-parliamentary move against the preferred Pheu Thai party; not a coup this time, but perhaps another party dissolution by royalist and military courts.

Thailand's Opposition Targets 310 House Seats
Meanwhile, the Pheu Thai Party recently revised its MP target, aiming for 310 House seats in the next elections — an ambitious increase from the previous target of 250 seats — and forming a solid single-party government. Academics see the move as a major task and tactic to intensify the campaign and eliminate the pro-Prayut camp.
"Pheu Thai is now seeking a popular mandate and at least 310 House seats to depose the Prayut regime and form a Pheu Thai government," Pheu Thai leader Cholnan Srikaew told the party's general assembly on March 9.
The largest opposition party is aiming to outperform its 2011 election victory, which saw fugitive former Prime Minister Yingluck Shinawatra ascend to power. The now-defunct Thai Rak Thai Party, later renamed People Power Party and Pheu Thai, won a historic landslide victory in the 2005 election, garnering 377 seats.
As a result, analysts have done the math and determined that Pheu Thai's landslide goal is improbable, even though they agree the party will make more gains in the next election following the reintroduction of the two-ballot system, according to the Bangkok Post.
According to analysts, Pheu Thai's new MP target is merely a ploy to avoid questions about any post-election alliance with the ruling Palang Pracharath Party (PPRP) and to maintain campaign momentum as the election moves into high gear.
Pheu Thai supporters, on the other hand, believe the party has a good chance of winning a landslide and winning as many as 310 seats. The goal is based on the popularity of the party and its presumptive prime ministerial candidate, Paetongtarn Shinawatra. In addition, the party is considering strategic voting to help it collect the votes required to prevent Gen Prayut's return.

Ending Gen Prayut's rule
Pheu Thai has used the phrase "landslide" victory from the beginning of its campaign, indicating how serious it is about winning the election and ending Gen Prayut's rule.
For most people, a landslide means "more than half" of the total number of MPs, or 250 of the 500 House seats. But, as election day approaches, that is no longer sufficient, according to Boonyu Korpornprasert, deputy director of Krirk University's Institute of Research and Innovation.
According to him, the party is communicating with supporters and possibly undecided voters, and establishing a clear target will have a psychological impact on them.
"Pheu Thai is saying that if people want it to be the government, they must contribute. 310 also sounds better than 'landslide,' which is a bit vague. "The number 310 is strong and to the point, whereas 'landslide' isn't compelling enough," he says.
Mr Boonyu believes Pheu Thai's new target will not prompt its opponents to use the scare tactic that helped MR Sukhumbhand Paribatra of the Democrat Party win the gubernatorial election in 2013.
The phrase "if you don't vote for us, he will definitely win" — with "he" referring to any Thaksin-linked candidates — was used to rally voters to support the Democrat politician.
"This is a unique situation. Pheu Thai is aware that Ms Paetongtarn, Thaksin's youngest daughter, cannot carry the party far, and has brought in property tycoon Srettha Thavisin to discuss economic issues," he said.
Pheu Thai has been bombarded with questions about a covert agreement with the PPRP. The agreement calls for the formation of a government and the appointment of PPRP leader Gen Prawit Wongsuwon as the next Prime Minister.
Pheu Thai's 310-Seat Target
People are skeptical that the party will keep its promise to deprive the coup-appointed senate of the power to co-select a prime minister, according to Olarn Tinbangtiew, a lecturer at Burapha University's faculty of political science and law.
Raising the MP target to 310 can relieve pressure on Pheu Thai and does not rule out a Pheu Thai-PPRP alliance after the next elections, according to Mr Olarn.
"Ms Paetongtarn, Mr Srettha, and Dr Cholnan have all avoided making any commitments. The 310-seat target can deflect the question. But, in my opinion, these people do not have deciding power in the party," he said.
He believes that Pheu Thai's larger target will intensify the campaign and that opponents will devise strategies to persuade voters to vote for them.
"Political parties seem to believe there will be no decisive winner and so they have a chance to form a government. "Every party, including the United Thai Nation [UTN] Party, Bhumjaithai, and the Move Forward Party [MFP], has its own support base, and no single party can command a majority," he said.
According to Mr Olarn, while the political landscape appears to have shifted from conservatives versus liberals to pro-Thaksin vs pro-Prayut camps, every party is intent on pushing populist policies in order to gain voters' support.
The 310-seat target, which coincides with the defection of the Sam Mitr group to the party, according to Utthaporn Issarachai, a political scientist at Sukhothai Thammathirat Open University, is more likely to keep the campaign momentum going.
"People wonder whether a landslide victory can prevent the regime-appointed senate from playing a decisive role in co-electing a prime minister. So the party increased the number to 310, which is still within the realm of possibility," he explained.
Political polarisation persists, according to Mr Yutthaporn, so intense rivalry should be expected at the election.
According to Phumtham Wechayachai, a Pheu Thai stalwart, the party's 310-seat target is based on growing public dissatisfaction with the Prayut government and the party's surge in popularity.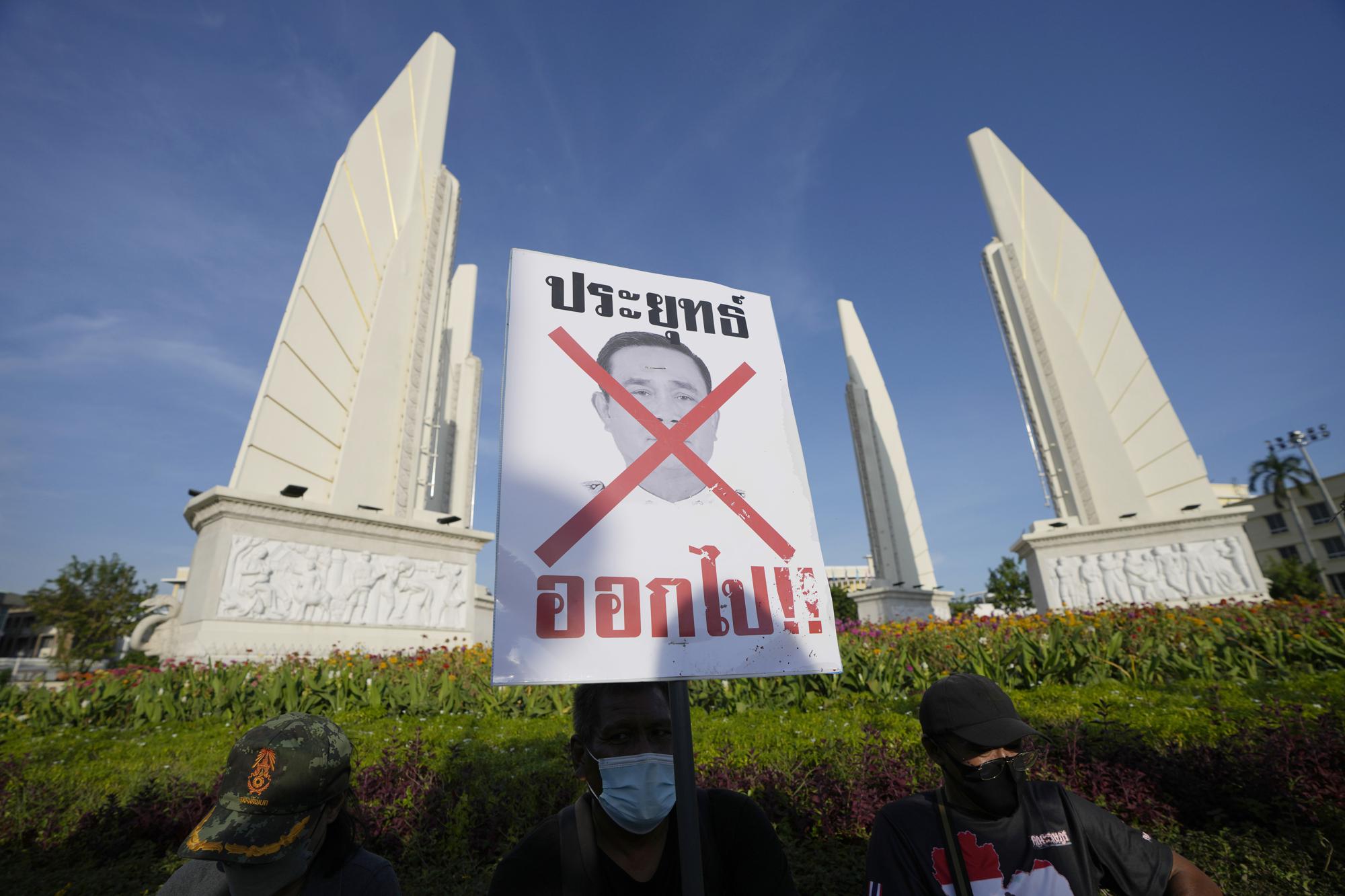 People are fed up with the Prayut government, which has been in power for more than eight years and has failed to solve the country's problems, and they want change, he said.
Pheu Thai has led polls since the beginning, with media outlets and pollsters predicting it will win about 220 seats — 40 through the party-list system and 180 through the constituency system. He claims that as the campaign progresses, the party's confidence has grown.
Mr Phumtham stated that the party was taken aback by Ms Paetongtarn's surge in popularity, which increased from 8% at the start of the pre-election campaign to 48% now. In the 2011 elections, her approval rating was higher than Yingluck's.
"These are factors making us believe we can get to 310 seats. We are definitely getting party-list votes in the southern region, where the party is virtually unknown. "We'll have to choose the right candidates in the constituency system," Mr Phumtham explained.
Strategic voting is also important, and the party with the best chance of defeating the Prayut regime is one with strong democratic foundations, he said, adding that undecided voters account for 20%-30% of the electorate, and if they vote strategically, they will vote for Pheu Thai.
"If they don't vote for us, Prayut will. What chance do they have against Prayut if they don't want him but vote for other small parties?
"We are the only party that can fight Gen Prayut, and we won't say it if we're not confident. The political situation, public opinion, prime ministerial candidates… The 310-plus MP target isn't too difficult," he said.
Mr Phumtham dismissed speculation that this strategy might backfire, claiming that pundits have their own theories that may not reflect the views of ordinary people.

Anti-Thaksin camp and political skeptics
According to him, the party expects to win 50 of the 100 party-list seats and 260 of the 400 constituency seats. Following the registration of candidates, Pheu Thai will hold its own poll.
According to Sathit Wongnongtoey, a Democrat MP from Trang, while Pheu Thai's landslide victory has given the party's supporters reason to celebrate, it has frightened the anti-Thaksin camp and political skeptics.
Pheu Thai is attempting to sell the concept of a unified single-party government to solve problems, which recalls what happened after the Thai Rak Thai Party won a landslide victory in the 2005 election.
He recalls the "tax-free" sale of Shin Corp shares to Temasek Holdings, corruption scandals, street protests, and the 2006 coup that deposed Thaksin.
"People will wonder if the vicious cycle will reoccur," he predicted.
According to the Democrat veteran, the landslide target has also prompted the return of several Pheu Thai factions, including a Chon Buri-based faction led by Sonthaya Kunplome and a Sam Mitr faction led by Somsak Thepsutin.
Its political opponents will be forced to rethink their strategy, and the campaign will be intense, with Pheu Thai drawing the most criticism, he predicted.
If voters in the northeastern region support Thaksin, they are advised to vote for Pheu Thai in the party-list system, but never for candidates who fail to engage with the community.
"The 310-seat target was devised by Pheu Thai as a strategy to encourage people to vote for winners and make their vote count. But it also frightens rivals and skeptics, who may band together," he says.
According to Mr Sathit, capturing 310 House seats will be difficult for Pheu Thai, in part because the party has internal schisms.