Americans Paid Out $10.3 Billion In Online Scams In 2022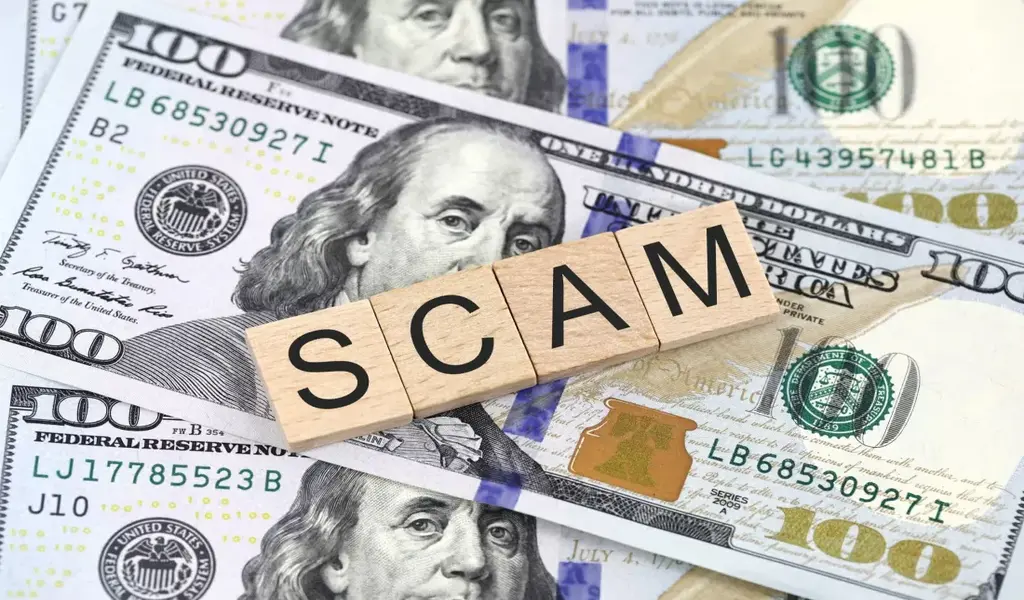 (CTN NEWS) – Online Scams – According to the FBI's Internet Crime Complaint Center's most recent data, cybercriminals succeeded in defrauding Americans of more than $10.2 billion in 2022. (IC3).
The programme, which allows members of the public to report cyberattacks, received 800,994 reports of complaints in 2017.
Although that is 5% less than in 2021, the overall financial effect increased significantly from $6.9 billion to over $10.2 billion.
For the past five years, IC3 has averaged receiving more than 651,800 complaints annually. A total of more than 7.3 million reports have been submitted since the program's commencement in 2000.
The victims' $10.2 billion loss in 2022 was the largest in the history of the programme.
In 2022, phishing scams accounted for more than one-third of all complaints, making them the most frequently reported cybercrime.
Actually, since 2019, phishing reports have been the most common crime category. The most expensive frauds last year, however, costing $3.31 billion in 2022 compared to $1.45 billion in 2021, were investment schemes.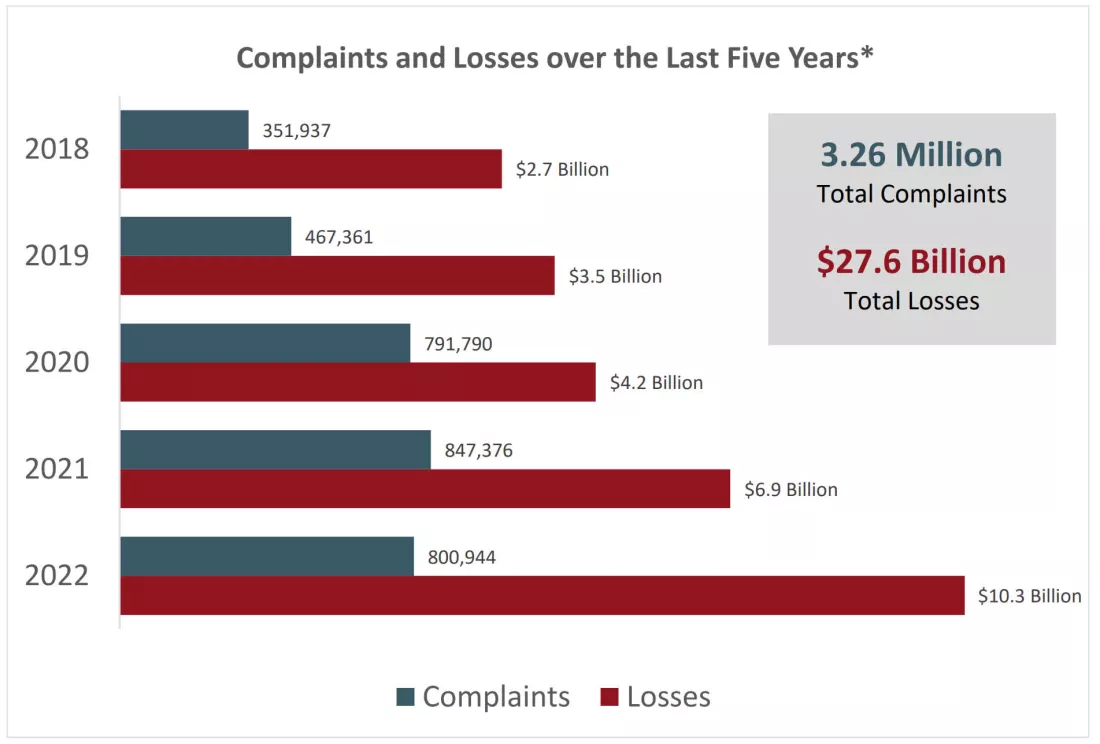 Online Scams In 2022
Investment fraud involving cryptocurrencies increased dramatically within that category over the same period, rising from $907 million to $2.57 billion.
Although though ransomware assaults were constantly in the news in 2022, there were only 2,385 complaints and $34.3 million in losses as a result of them.
These attacks primarily targeted important manufacturing facilities and the healthcare sector.
Online scams cost Americans over the age of 60 a combined $3.1 billion in losses last year. The amount of money lost by those under 20 was $210.5 million, yet only 15,782 complaints were made.
It should be noted that the FBI's statistics only include instances that were reported to the IC3. These numbers likely understate the real number of successful scams and the amount of money that has been stolen from victims.
Shame or the idea that the loss was not significant enough to warrant making a complaint are only a couple of the reasons why a victim could choose not to report a cybercrime.
RELATED CTN NEWS:
China Says United States Calls for TikTok Sell-Off Racist