When Is the Next Republican Debate? Time, Channel and, More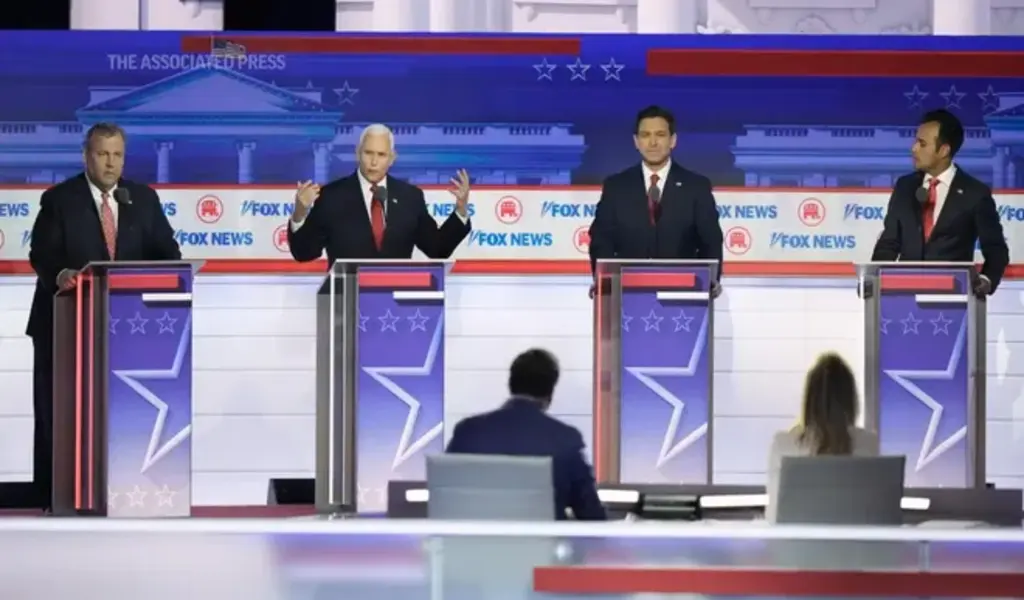 (CTN News) – Wednesday will see Republican presidential hopefuls visiting the Ronald Reagan Presidential Foundation and Institute in Simi Valley, California. These candidates are aiming to represent their party in the upcoming 2024 election.
While eight candidates participated in last month's two-hour showdown in Milwaukee, only six appear to have qualified for this month's debate. Former South Carolina governor Nikki Haley and biotech entrepreneur Vivek Ramaswamy are just two contenders whose poll numbers have increased since the first debate in late August.
Less Trump, more issues: Why do Republicans care about the second GOP debate?
This week's debate has slightly stricter requirements than last week's did:
Candidates must receive at least 3% in two national surveys and at least 50,000 individual contributions.
In the alternative, candidates need to receive at least 3% in two separate polls conducted in "carve out" states recognised by the Republican nationwide Committee, and 3% in one nationwide survey.
The "Beat Biden" vow states that the candidate will vote for the Republican nominee regardless of who that may be.
This is all you need to know to follow the debate on Wednesday.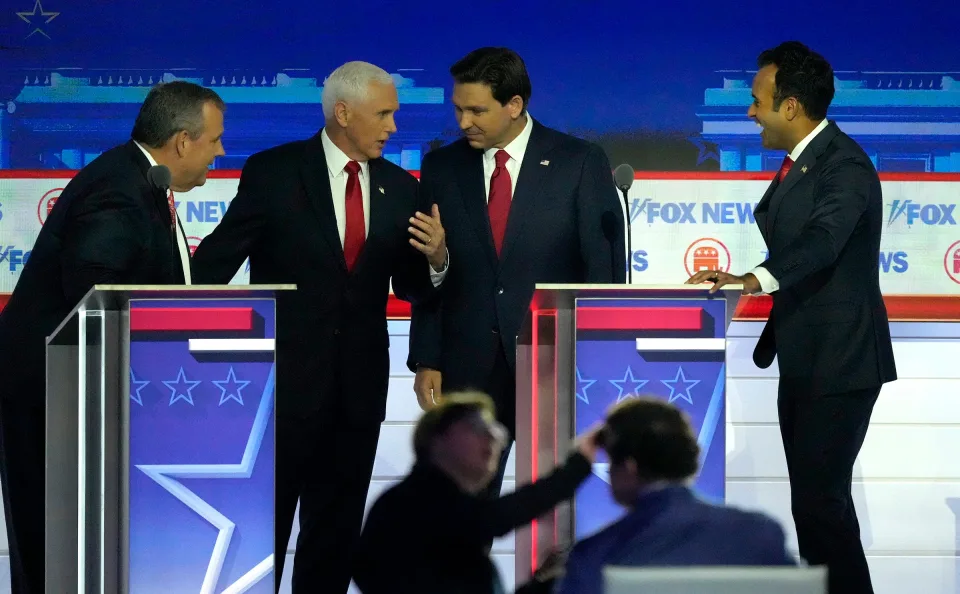 What time is the next Republican presidential debate?
On Wednesday, September 27 at 9 o'clock p.m. Eastern, the second Republican presidential primary debate will take place.
How to watch the next Republican debate Wednesday?
The second debate in the Republican primary for president will be carried on Fox Business Network and Univision. Rumble, a video-sharing website, will also host the RNC's livestream.
Who is participating in the next GOP presidential primary debate?
Six contestants appear to have met the criteria for the second debate by the deadline on Wednesday. Doug Burgum, governor of North Dakota, and Asa Hutchinson, former governor of Arkansas for two terms, will not participate in the second debate on Wednesday despite having attended the first.
These are the six candidates set to debate again on Wednesday:
Nikki Haley, the ex-governor of South Carolina
Vivek Ramaswamy, a businessman,
Governor Ron DeSantis of Florida
Mike Pence, ex-Vice President
Senator Tim Scott of South Carolina
Chris Christie, the former governor of New Jersey,
What to watch for in California's second debate, including attacks and potential breakout moments
Will Donald Trump attend the next Republican debate?
After skipping the first GOP presidential primary debate last month, former president Donald Trump has decided not to attend Wednesday's debate.
The Republican frontrunner has already suggested that his large poll lead is an excuse for him to skip the debates.
According to the most recent polls conducted by Morning Consult, 58% of likely voters back Trump. Next in line is DeSantis with 13%, then Ramaswamy with 10%, Haley with 5%, and Pence with 5%.
Trump will skip the Wednesday night debate in California to speak to striking autoworkers in Detroit.
Who is moderating the next Republican presidential primary debate?
The second Republican presidential primary debate will be co-moderated by Stuart Varney and Dana Perino of Fox News Media and Ilia Calderón of UNIVISION.
The network claims that Calderón will make history as the first person of African descent to moderate a Republican Primary Debate.
Related CTN News:
Donald Trump's Criminal Indictments Could Impact General Election Matchup Against Biden
FDA Approves Updated COVID-19 Vaccines To Address Variants: Key Information And Recommendations
Sexual Misconduct: Female NHS Surgeons Report Colleague Sexual Assault In Past Five Year