Top New Year's Eve Holiday Destinations Around the Globe
New Year is just around the corner. It is a time when everyone wants to be with their loved ones and celebrate as the clock struck midnight. With Covid-19 hampering everybody's New Year Eve and general travel plans for the last 2 years, this New Year is finally going to be a bit of a relief with ease in travelling. So, travel to one of the top New Year's Eve holiday destinations with your friends, loved ones, or even alone, and enjoy all the celebrations that come in the form of fireworks, champagne, intimate dinner, crazy parties, or in any other form. Choose the best destination for yourself as these places completely guarantee a great time after this long Covid-19 episode.
Top New Year's Eve holiday destinations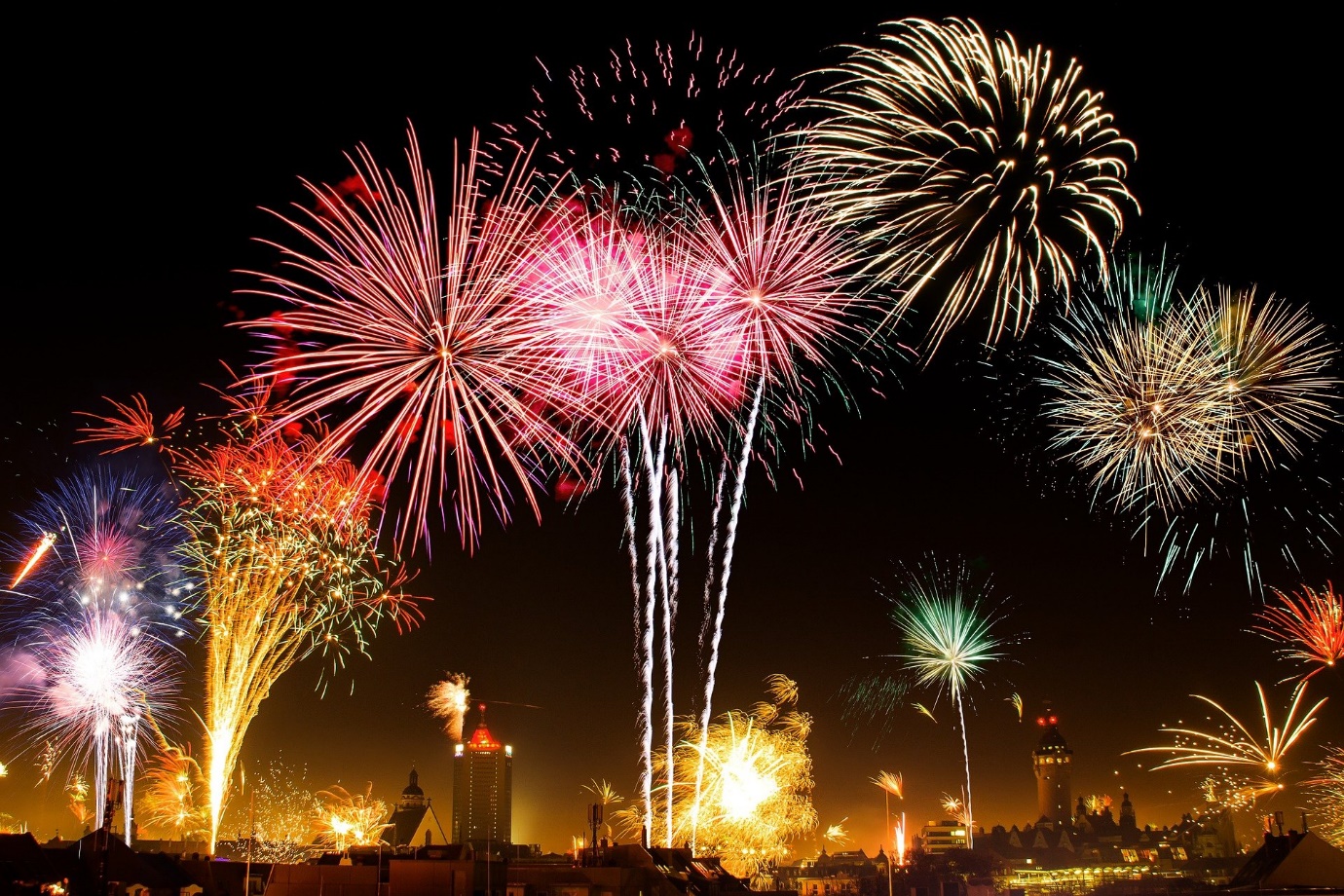 Make up for all the lost time on 2022 New Year's Eve by attending all the festive parties and celebrations around the world, from Bangkok to New York City. But before you finalise your plans, make sure that these are subject to the change taking the Covid-19 pandemic into the account. So, check the latest local SOPs, rules, and restrictions before.
People Also Read: December Global Holidays: 14 Most Popular December Global Holidays in the Planet
Bangkok – Thailand
Bangkok is the capital city of Thailand. This destination is one of the best cities to visit for New Year's Eve as Central World Square hosts some of the best festivities and celebrations every year. Thailand recently opened its borders for tourism, so this year is going to be a blast. You can also take yourself on a beachy holiday when visiting Bangkok for New Year's Eve, as Thailand is renowned for some of the most beautiful beaches in the world.
If you want to look at some of the best holiday packages for Thailand, you can easily find them on Dream World Travel. They are also offering cheap flights to Bangkok and other cities as well.
Venice – Italy
Venice is a great destination to visit for your holidays. With postcard-perfect boulevards and canals with unique architecture, this city hosts many tourists all around the year from all over the world. Witness one of the best New Year's Eve celebrations in this city by enjoying festivities and dinner in a true Venetian style on a boat. St Mark's Square hosts one of the fanciest parties in the world where you can enjoy fireworks, concerts, arts, and other performances by artists.
Dubai – UAE
Dubai is the hub of tourism. Situated in the heart of the Middle East, this city has become a centre of superlatives with the tallest skyscraper, Burj Khalifa, some of the biggest monuments, artificial islands, landmarks and so many other things to see and do. Dubai is also hosting Expo Dubai 2020, which is why the celebrations for the 2022 New Year is going to be even bigger and better. Enjoy the city-wide celebrations in Dubai and witness one of the best celebrations of this eve in the world.
Cape Town – South Africa
Cape Town is one of the most beautiful cities in the world. The V&A Waterfront in this city is one of the best places to see the clock struck 12 on the eve of the New Year. The ambience of this city is vibrant and lively, which is why this place is truly amazing to visit, especially on the occasion of New Year. Enjoy watching the fireworks from Table Mountain or Signal Hill and make memories with your loved ones.
New York City – USA
New York City is leading all cities and destinations when it comes to celebrating New Year's Eve. Nothing comes near to NYC's celebration of the iconic Time Square Ball Drop. Thousands of people gather at midnight to witness the fireworks and Waterfront Crystal Ball drop at the Central Park and New York Harbour each year. You can be one of them this year to see this amazing event for yourself. Apart from this event, there are also other amazing things to see and do in New York City, so enjoy your time in this amazing city.
Reykjavik – Iceland
The capital of the enchanting nation of Iceland has its own unique way of welcoming the new year. The New Year celebration is a community effort in this island country, where everyone buys their own ICE-SAR (Search and Rescue unit), a worthwhile fund-raising project in its own right. When the clock hits 12, the sky will come to life with thousands of mini fireworks, illuminating the night sky. Not only that, the ships and boats docked in the harbour all sound their horns and bells to start the new year. This celebration is one of a kind, and a very beautiful experience to witness or be part of.
Las Vegas – USA
Las Vegas is known to be the party capital of the whole world, and what better place to be than the sin city to party and celebrate the upcoming New Year. The ambience of this city is great even when there are no celebrations, so you can expect this town to turn into a crazy city on the eve of New Year. Enjoy all the clubs, casinos, restaurants, hotels, fireworks, fountain shows, light shows, and much more in Las Vegas, Nevada, and make memories to cherish later.
Edinburgh – Scotland
Edinburgh is the capital of Scotland. The New Year is celebrated in a unique fashion, which kicks off on 30th December of every year. This event is spread over 3 days, and it starts with a Viking-bravura torchlight parade along with the Royal Mile. It is followed by a music night that includes some of the renowned Scottish artists. The new year is greeted with midnight fireworks over Edinburgh Castle. On 1st January, everyone dresses up and celebrate the first day of the new year by taking a dip in the freezing waters of Loony Dook.
Barcelona – Spain
Barcelona is known as the city of night owls, so the festivities don't start before 10 or 11 PM on the night of 31st December. Crowds gather at Plaça d'Espanya to watch the midnight pyrotechnics on the hill that is just overhead. A dance party is also hosted at Poble Espanyol that goes all night until 6 AM. There are also amazing fireworks in this beautiful city of Catalonia. Barcelona is also a great destination for spending your holidays and having a great time, along with all these celebrations.
Lisbon – Portugal
Lisbon is one of the most visited and tourist-friendly cities in Europe. The best celebrations of New Year Eve are hosted at Praça do Comércio, on the banks of Tagus River. The fiestas run late the whole night, with music along with living fireworks and other amazing celebrations. Apart from festivities, you can also do some amazing sightseeing and exploration of landmarks in Lisbon, which is why it is included in this list.