Thailand Extends Warm Welcome To Chinese Tourists With Visa Waiver Program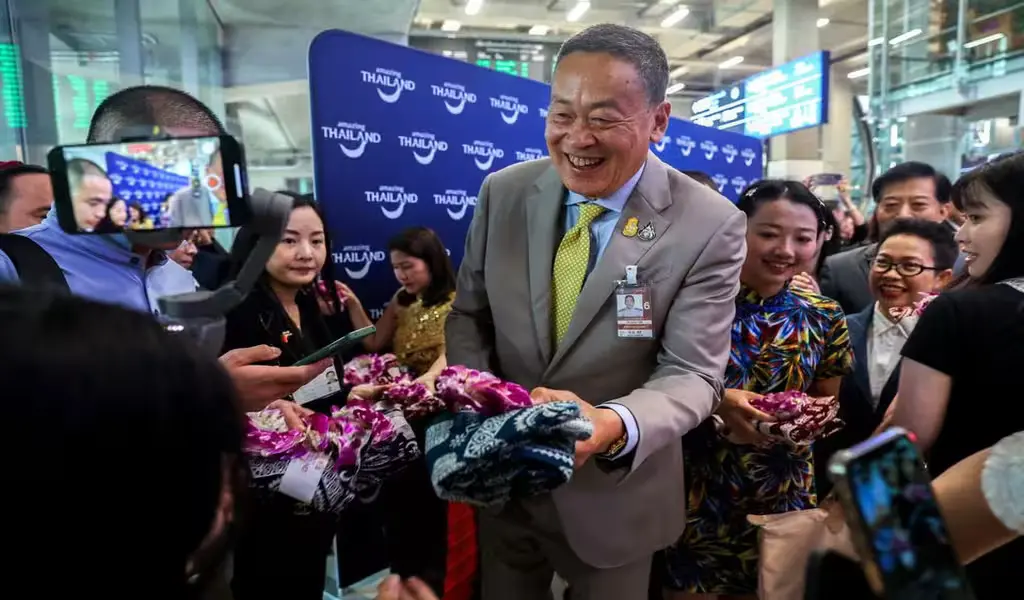 (CTN News) – Thailand, renowned for its breathtaking landscapes, rich cultural heritage, and warm hospitality, is eager to reignite its tourism industry after the pandemic-induced lull. Prime Minister Srettha Thavisin recently made headlines by personally welcoming around 300 travelers from Shanghai at Suvarnabhumi Airport.
The visit marked the beginning of an exciting policy change aimed at boosting the country's economy and revitalizing the tourism sector.
In this blog post, we'll delve into the details of this new policy and its potential impact on Thailand's tourism landscape.
A Grand Welcome:
The surprise that awaited the Shanghai tourists upon their arrival was nothing short of spectacular. Prime Minister Srettha Thavisin, flanked by his tourism minister and other dignitaries, greeted them personally, handing out gifts and posing for pictures.
Inside the airport's arrivals area, Thai traditional dancers and drummers entertained the visitors, creating a vibrant and welcoming atmosphere.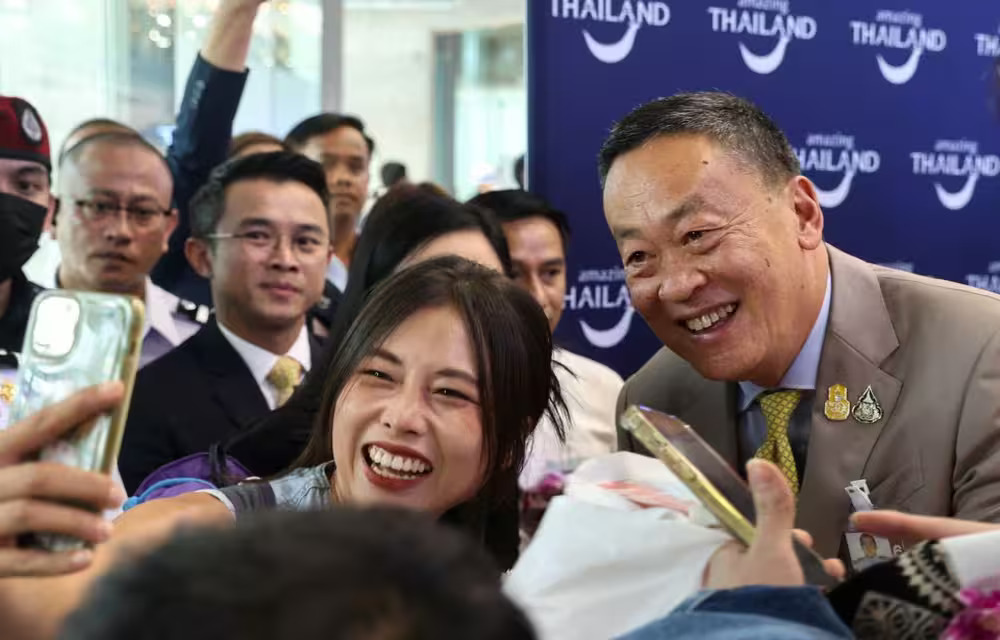 A Game-Changing Policy:
Prime Minister Srettha expressed his confidence in the policy, stating that it would significantly boost the country's economy.
The crux of this policy revolves around promoting Thailand's smaller cities as enticing destinations for Chinese tourists, encouraging them to extend their stays and increase their spending.
This strategic move aims to diversify tourism and reduce the concentration of visitors in major cities like Bangkok.
Safety at the Forefront:
Addressing concerns regarding the safety of tourists, Prime Minister Srettha assured the public that ensuring safety is a top priority for the authorities.
Reports and rumors about fraud and kidnapping in Thailand have circulated widely on Chinese social media, and the government aims to dispel these fears through concrete actions.
The Tourist Perspective:
Tourists arriving from Shanghai shared their positive experiences. Dai, a tourist from Shanghai, was impressed by the lively welcome ceremony, although he noted a minor hiccup at immigration.
Despite this, he plans to stay for two weeks and explore various Thai cities, including Chiang Mai and Phuket.
Other visitors, Peng Chunyu and Wan Yi, praised the visa exemption policy, describing the process as "very smooth." They plan to explore Bangkok's cultural gems during their nine-day stay.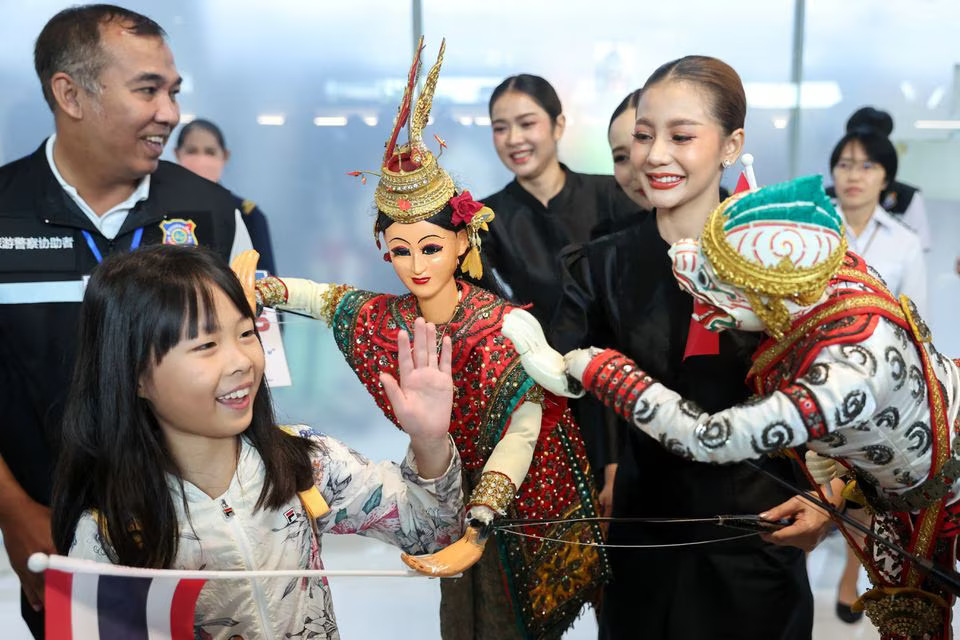 Impact on Bookings:
The visa exemption policy, which also extends to visitors from Kazakhstan, has already yielded promising results. Tourism Minister Sudawan Wangsuphakijkosol reported a remarkable 30% surge in accommodation and flight bookings since the announcement.
This bodes well for Thailand's tourism industry, which has been severely impacted by the pandemic.
A Bid to Revive Chinese Tourism:
China has long been a significant source of tourists for Thailand, with nearly 11 million visitors in 2019, constituting nearly 28% of all arrivals.
However, due to stringent visa requirements, the Thai government revised its target numbers down to 3 million this year after only 1.4 million Chinese tourists visited in the first half of the year.
The visa exemption policy is seen as a strategic move to attract more Chinese tourists, with expectations of reaching 4 million to 5 million arrivals.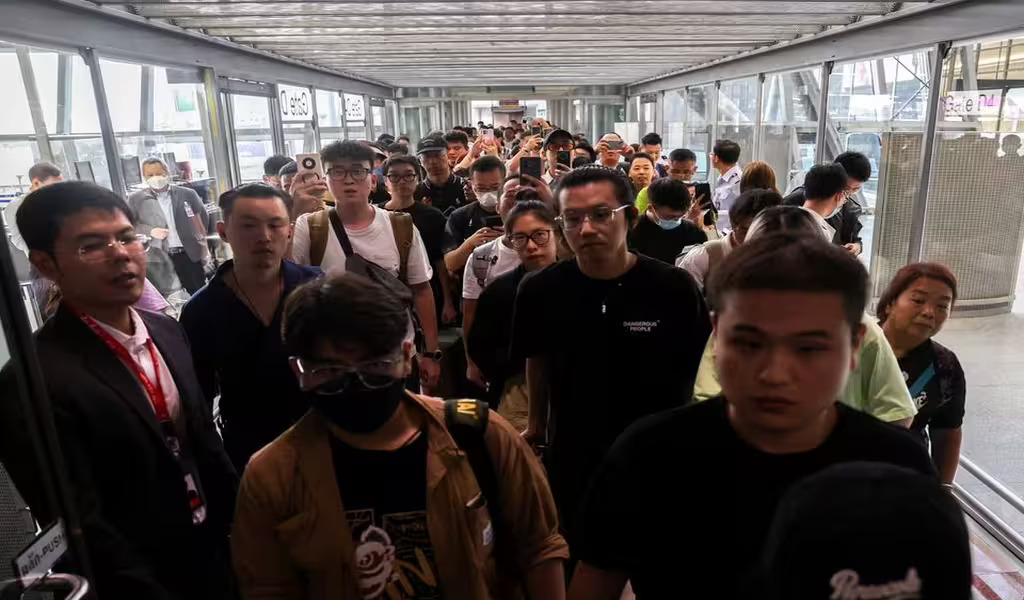 Economic Recovery on the Horizon:
Thailand's economy, heavily reliant on tourism, faced a significant downturn during the pandemic.
In 2019, the country welcomed approximately 40 million visitors who contributed 1.9 trillion baht ($53.2 billion) to the economy. This figure plummeted by over 99% by 2021.
The government's goal for 2023 is to draw 28 million tourists and generate 1.4 trillion baht ($39.2 billion) in revenue, signaling a strong commitment to economic recovery.
In conclusion, Thailand's bold move to welcome Chinese tourists with open arms through the visa exemption policy is poised to reinvigorate its tourism sector and boost the country's economy.
With a warm welcome at the airport, improved safety measures, and a surge in bookings, the future looks promising for Thailand's tourism industry, and the country eagerly awaits the return of travelers to its picturesque shores.