Thaicom To Launch Thailand's First LEO Satellite Tracking Service: Boost For Tourism & Maritime Safety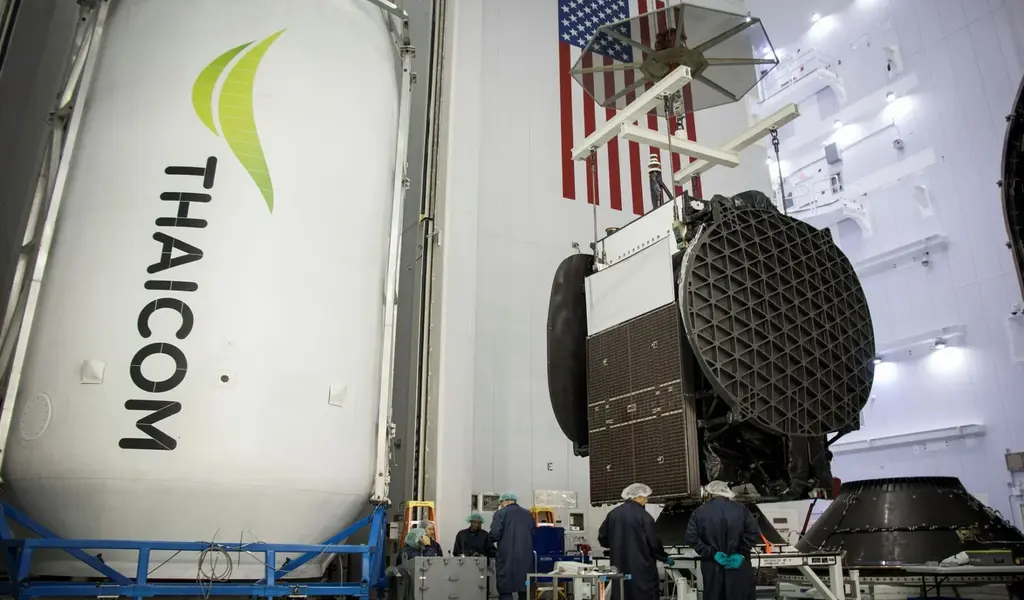 (CTN NEWS) – In a groundbreaking move, Thaicom, the renowned satellite operator listed on the Stock Exchange of Thailand, is gearing up to launch Thailand's first-ever tracking service via a low Earth orbit (LEO) satellite, Spot Gen 4.
The launch, slated for the fourth quarter of this year, holds immense promise for Thailand's tourism and maritime sectors, ushering in a new era of safety and connectivity.
Thaicom's venture into LEO satellite technology follows a strategic partnership forged last year with Globalstar, a leading global provider of satellite Internet of Things (IoT) solutions and mobile satellite services.
This partnership is primarily focused on the burgeoning narrow-band LEO satellite business.
Spot Gen 4: Enhancing Safety for Tourists and Marine Workers
Patompob Suwansiri, the Chief Executive of Thaicom, has emphasized that the Spot Gen 4 pilot program will debut in Phuket.
Thaicom identified a substantial demand for several thousand Spot Gen 4 devices within businesses that require tracking solutions in this popular tourist destination.
Spot Gen 4 operates through a satellite-based tracking system, which is designed to enhance the safety of both tourists and marine workers. The device can be easily attached to a life jacket, offering an added layer of security in the event of emergencies or unforeseen situations.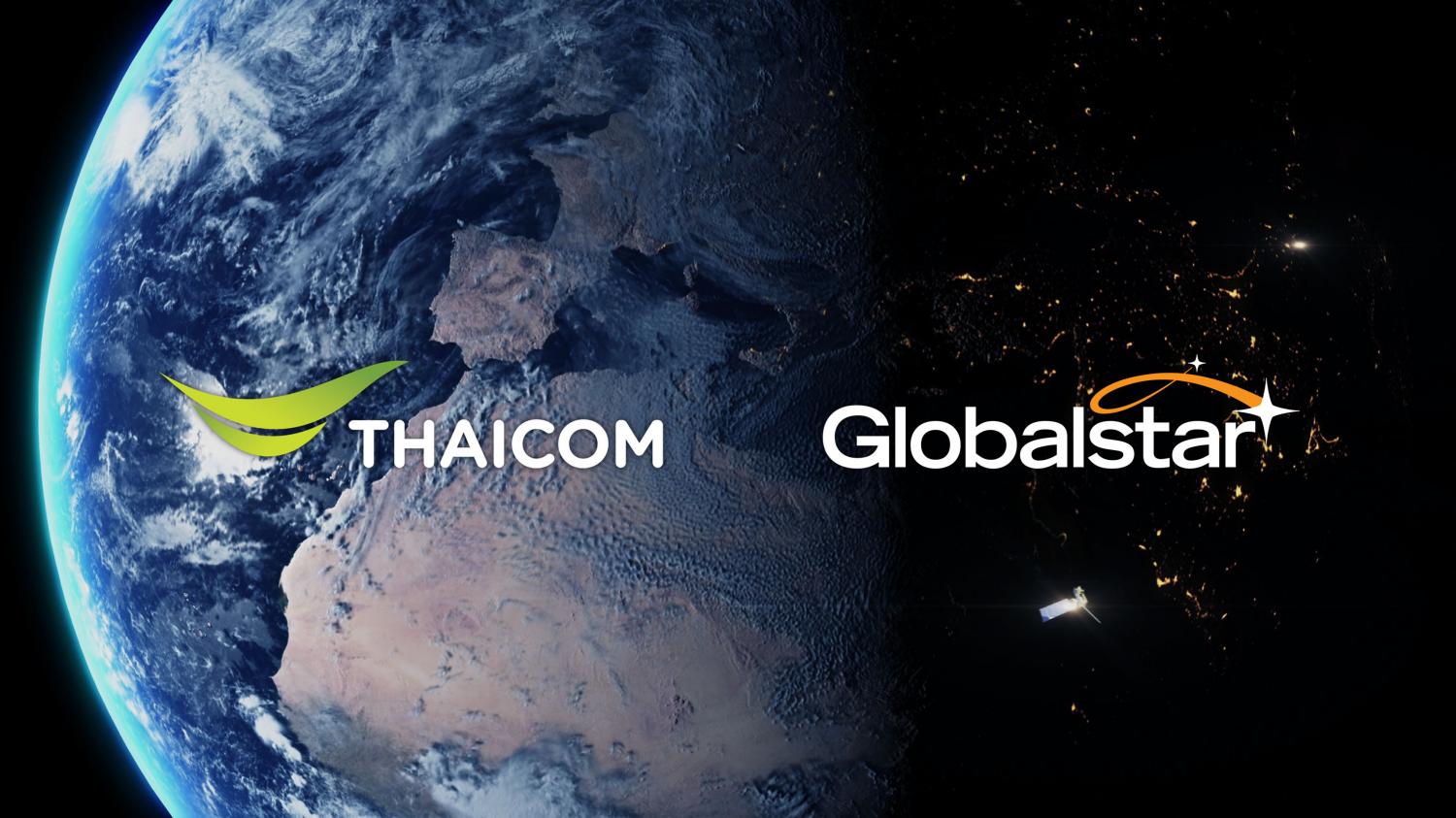 The Thaicom-Globalstar Collaboration
The Thaicom and Globalstar partnership encompasses two critical domains. Firstly, Thaicom has been entrusted by Globalstar to develop, equip, and operate ground station facilities in Thailand, located at Thaicom's Teleport Centre in Pathum Thani province.
These facilities play a pivotal role in supporting Globalstar's LEO satellite constellation, facilitating the deployment of commercial LEO satellite services in the region.
Secondly, Thaicom has been designated as the exclusive distributor of Globalstar's LEO satellites within Thailand. With the successful construction of infrastructure and ground stations, coupled with equipment installation, the company is poised to launch its services.
This partnership strategically leverages Thaicom's local ground facilities and regional service deployment to cater to personnel safety and management solutions, primarily targeting Thailand's tourism and maritime sectors.
For Thaicom, this venture aligns with its business development roadmap, diversifying its offerings and complementing its satellite services portfolio.
A Key Step in Thaicom's Diversification Strategy
Thaicom's journey into the LEO satellite business signifies a pivotal step in its diversification strategy. The LEO satellite ecosystem offers a promising avenue that can augment its existing satellite services portfolio.
Thaicom has secured a landing license for foreign satellites from the National Broadcasting and Telecommunications Commission (NBTC), paving the way for seamless operations.
The IoT Revolution Through Globalstar's LEO Satellites
Thaicom has already showcased the IoT products that will be serviced through Globalstar's LEO satellites. The Spot Gen 4 device, with dimensions smaller than a human palm, enables remote monitoring of assets or individuals through the satellite network.
Priced at 6,000 baht per unit, excluding a monthly fee payable to Thaicom, this innovation holds immense potential for various industries.
While it may be premature to predict the exact revenue stream for the Spot Gen 4 service in Thailand, it marks the initial phase of Thaicom's foray into LEO satellite offerings.
LEO satellites, operating at altitudes ranging from 500 to 2,000 kilometers above the Earth's surface, stand in stark contrast to traditional geostationary satellites, which orbit at approximately 36,000 kilometers.
The Advantages of LEO Satellites
LEO satellites offer several advantages, including significantly lower latency. This low latency is a boon for those utilizing high-speed internet services via 5G technology, IoT devices, machine-to-machine technology, and drone technology.
It is particularly crucial for applications demanding high levels of accuracy, such as remote surgery. LEO satellites can function as broadband or narrow-band satellites, catering to a wide spectrum of communication needs.
In conclusion, Thaicom's imminent launch of Spot Gen 4 via LEO satellites signifies a significant leap forward in the technological landscape of Thailand.
With an emphasis on safety, connectivity, and innovation, this venture holds the potential to reshape the tourism and maritime industries, unlocking new opportunities and ensuring a safer and more connected future for all stakeholders.
As Thailand embraces the possibilities of LEO satellite technology, it is poised to set new standards in the global satellite communication arena.
RELATED CTN NEWS:
Saudi Arabia vs. UAE: The Middle East Economic Race – Implications & Origins
Iran Arrest 28 Daesh-Linked Individuals For Plotting Tehran Attack On Protest Anniversary
Canadian PM's Allegations Of Indian Involvement In Sikh's Assassination: "Five Eyes" Intelligence