Tech Magnate Terry Gou Announces Independent Candidacy For Taiwan's 2024 Presidential Race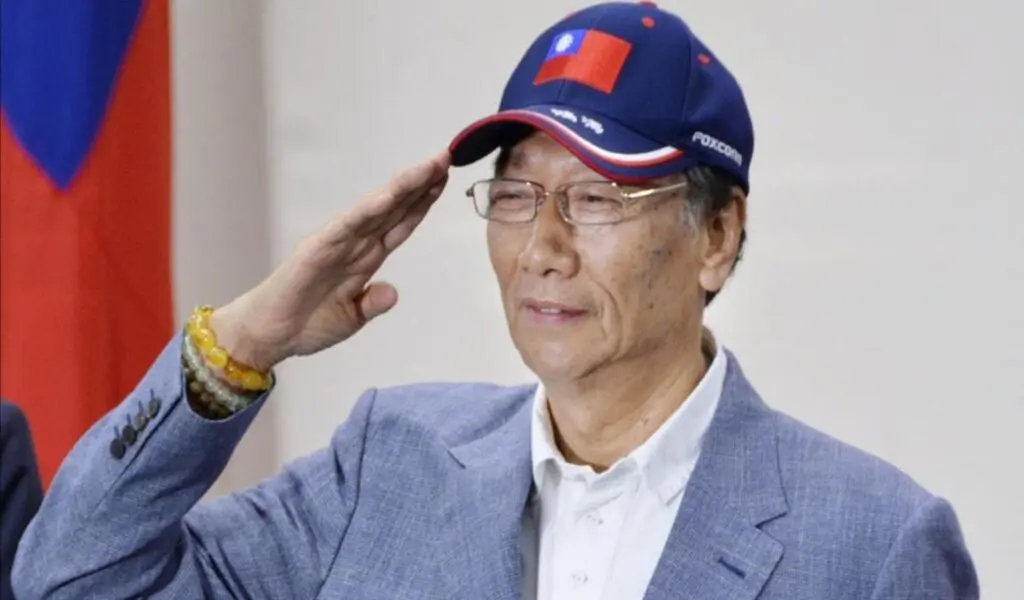 (CTN News) – Putting an end to months of speculation, Terry Gou officially confirmed on Monday that he will enter the upcoming presidential race in Taiwan as an independent candidate.
Speaking at a press conference in Taipei, Gou declared,
"We are now entering an era of leadership by entrepreneurs. With your support over the next four years, I will drive technological advancements and economic growth, propelling Taiwan to surpass Singapore within two decades and emerge as the 'wealthiest nation in Asia' based on per capita GDP."
The founder of Foxconn, previously known as Hon Hai Precision, is anticipated to face off against three other contenders in the scheduled January 2024 election.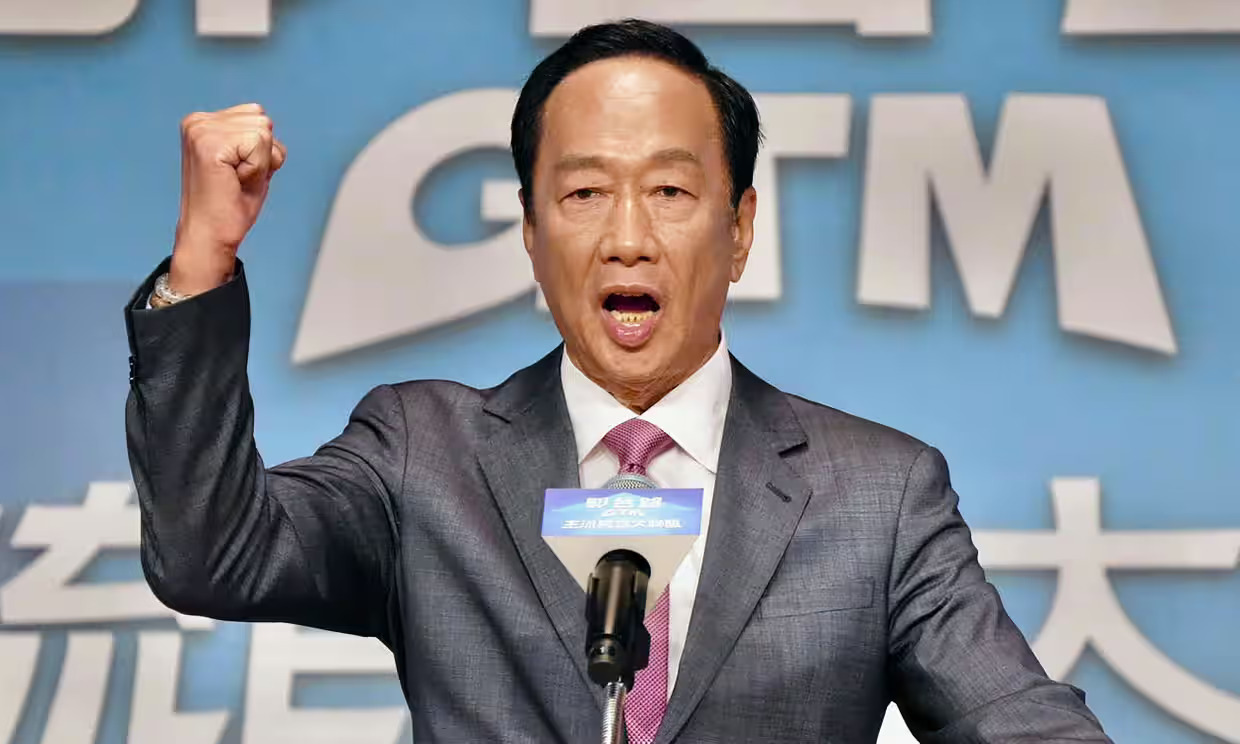 Political Landscape: Terry Gou's Contenders and Stance Amidst Taiwan's Tensions
Gou's rivals include Lai Ching-te of the Democratic Progressive Party (DPP), Ko Wen-je of the Taiwan People's Party, and Hou Yu-ih from the China-friendly Kuomintang (KMT).
During his briefing, Gou directed criticism towards the DPP, holding them accountable for steering Taiwan towards the brink of conflict and failing to enhance the economy.
Leveraging his financial and managerial expertise, he asserted that his leadership would potentially double Taiwan's economic growth rate.
The election's buildup coincides with heightened tensions between Taipei and Beijing, as China asserts sovereignty over the democratic island. China has intensified pressure on President Tsai Ing-wen through military drills conducted around the island.
In the face of the intricate dynamics between China, the United States, and the potential perils in the Taiwan Strait, Gou emphatically stated, "Taiwan must absolutely avoid a situation akin to Ukraine. I am committed to preventing Taiwan from becoming another Ukraine."
Despite his longstanding political aspirations, concerns have been raised due to Foxconn's reliance on China, which some view as a means for Beijing to exert influence on Gou.
As one of the world's major contract manufacturers and a vital Apple supplier, Foxconn's connections with China are significant.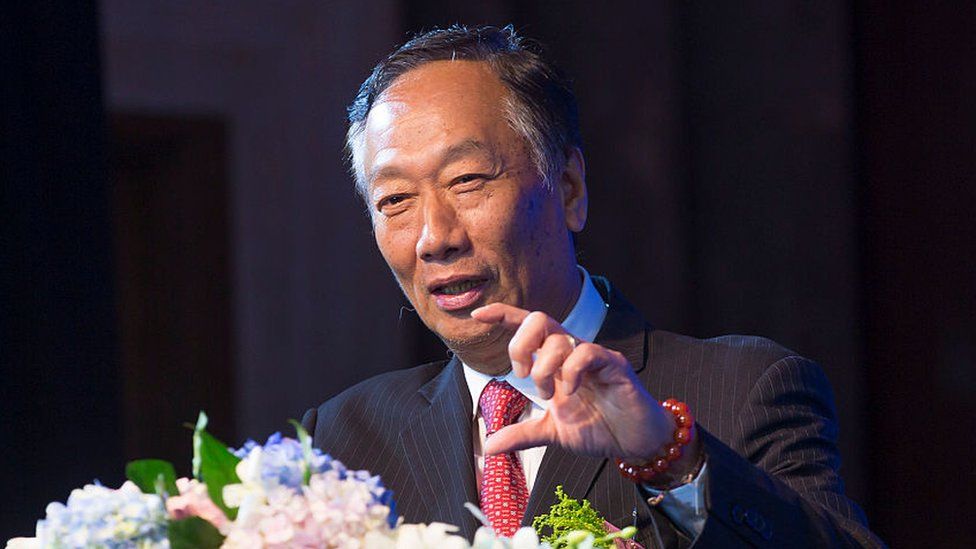 Gou Addresses Concerns by Offering Personal Wealth for Peaceful Relations with China
Gou attempted to allay these concerns by expressing his willingness to "sacrifice" his personal wealth in exchange for peaceful relations with China.
He clarified that his investments in mainland China are exclusively tied to Hon Hai Precision. "I have never been subject to the control of the People's Republic of China," he emphasized.
Having a current estimated fortune of $7.2 billion according to Forbes' Real-Time Billionaires List, Gou relinquished his role as Hon Hai's chairman to make his initial presidential bid in 2019.
However, he withdrew from the race that year after failing to secure the KMT's nomination. While aiming for the party's backing this year, Gou was ultimately passed over in favor of Hou Yu-ih.
To qualify as an independent candidate for the forthcoming 2024 race, Gou will need to amass approximately 290,000 voter signatures by early November.