Sikh Movement: Canada-India Diplomatic Tensions And Activist's Killing Allegations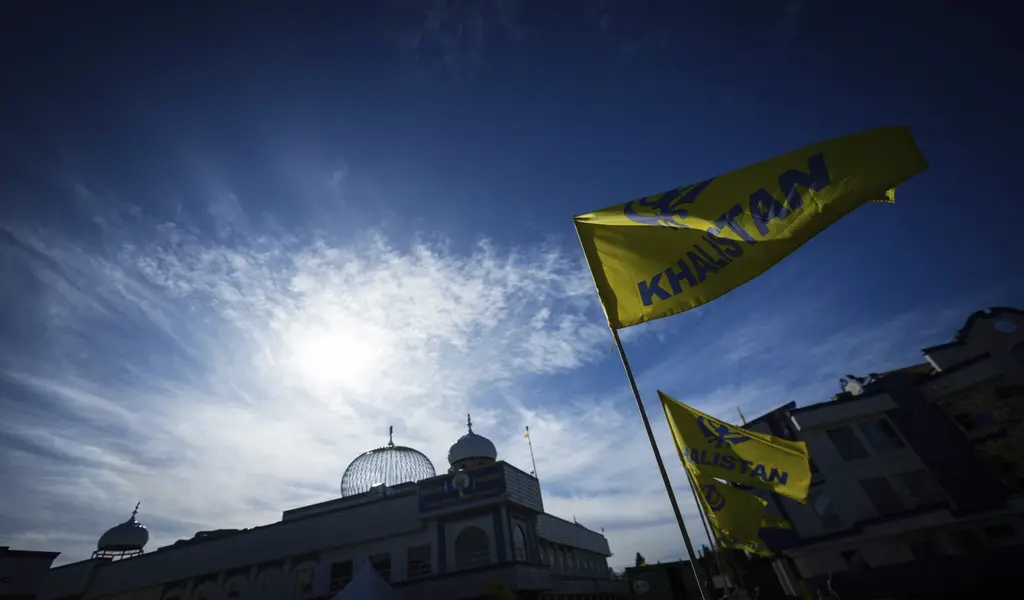 (CTN NEWS) – Canada and India are currently experiencing heightened tensions characterized by mutual diplomatic expulsions and allegations of Indian government complicity in the assassination of a Sikh activist within Canadian territory.
This dispute revolves primarily around the Khalistan movement, which seeks Sikh independence. India has consistently accused Canada of providing support to this movement, despite it being banned within India. Nonetheless, it maintains a following within the Sikh diaspora.
In a parliamentary address on Monday, Canadian Prime Minister Justin Trudeau referenced credible claims linking India to the assassination of Hardeep Singh Nijjar in June.
The Indian government vehemently denied any involvement in Nijjar's killing, simultaneously asserting that Canada was attempting to divert attention away from Khalistan activists operating within its borders.
Key Details About The Sikh Movement
Below, we delve into key details surrounding this escalating issue:
The Khalistan Movement: The Khalistan movement seeks an independent Sikh state, Khalistan, and has its roots in the demands for Sikh autonomy within India. It has been a source of tension between Sikh communities and the Indian government for decades.
Allegations of Canadian Support: India has repeatedly accused Canada of providing tacit support to Khalistan activists, claiming that they use Canadian soil as a safe haven for their activities.
Hardeep Singh Nijjar's Assassination: The assassination of Hardeep Singh Nijjar, a prominent figure within the Khalistan movement, occurred in Canada in June. Prime Minister Trudeau's recent statements have raised suspicions about India's involvement in this high-profile killing.
Denials and Counteraccusations: The Indian government has categorically denied any role in Nijjar's assassination, labeling Trudeau's claims as baseless. Simultaneously, India accuses Canada of trying to divert attention from the presence and activities of Khalistan activists within Canada.
Diplomatic Expulsions: The exchange of diplomatic expulsions between the two nations signals a deteriorating relationship and a deepening mistrust between Canada and India.
Here are some pertinent details regarding this issue: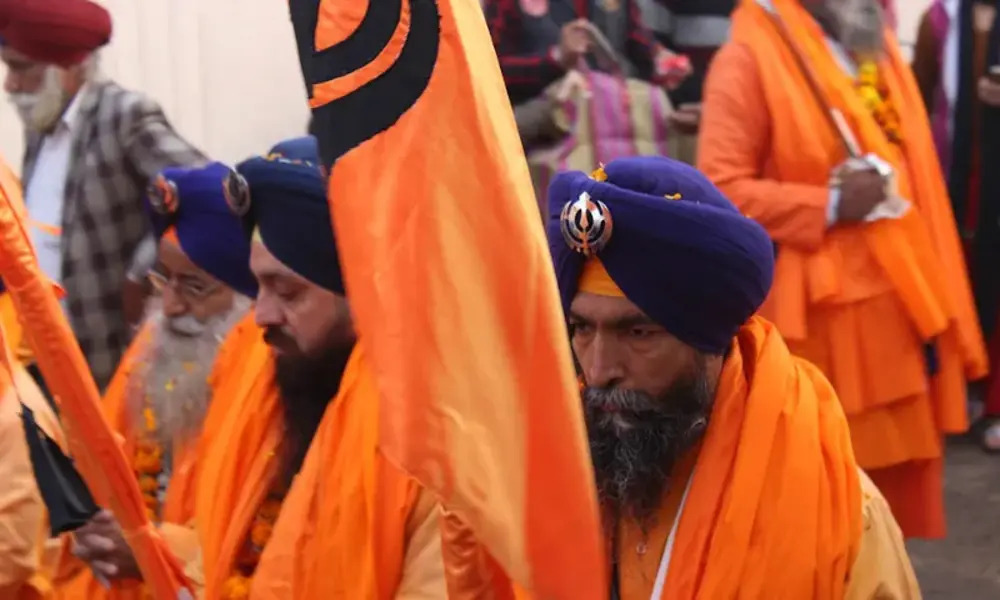 The Khalistan Movement: A Struggle for Sikh Independence and the Tragic Events of 1984
The Khalistan movement, which emerged in the late 1980s, represents a Sikh independence struggle initially characterized by armed insurgency.
Its primary objective was the establishment of a separate homeland for Sikhs. This movement was primarily concentrated in the northern state of Punjab, where Sikhs constitute the majority, despite comprising only around 1.7% of India's overall population.
The insurgency persisted for over a decade and was eventually quelled through a harsh crackdown by the Indian government, resulting in the deaths of thousands of individuals, including prominent Sikh leaders.
Numerous Sikh youths lost their lives during police operations, with many perishing in custody or during alleged confrontations that human rights organizations contend were staged.
In 1984, Indian security forces conducted a military operation within the Golden Temple, the holiest site in Sikhism located in Amritsar. This operation aimed to dislodge separatist elements who had sought refuge there.
Official figures indicate that approximately 400 people died in this operation, but Sikh organizations maintain that the actual death toll was much higher.
Among the casualties was Jarnail Singh Bhindranwale, a Sikh militant leader whom the Indian government accused of spearheading the armed insurgency.
Tragically, on October 31, 1984, Prime Minister Indira Gandhi, who had ordered the Golden Temple operation, was assassinated by two of her Sikh bodyguards.
This event triggered a series of anti-Sikh riots, during which Hindu mobs systematically targeted Sikhs in various parts of northern India, particularly in New Delhi.
They forcibly entered Sikh homes, brutally attacked many, and set others on fire, resulting in a significant loss of Sikh lives.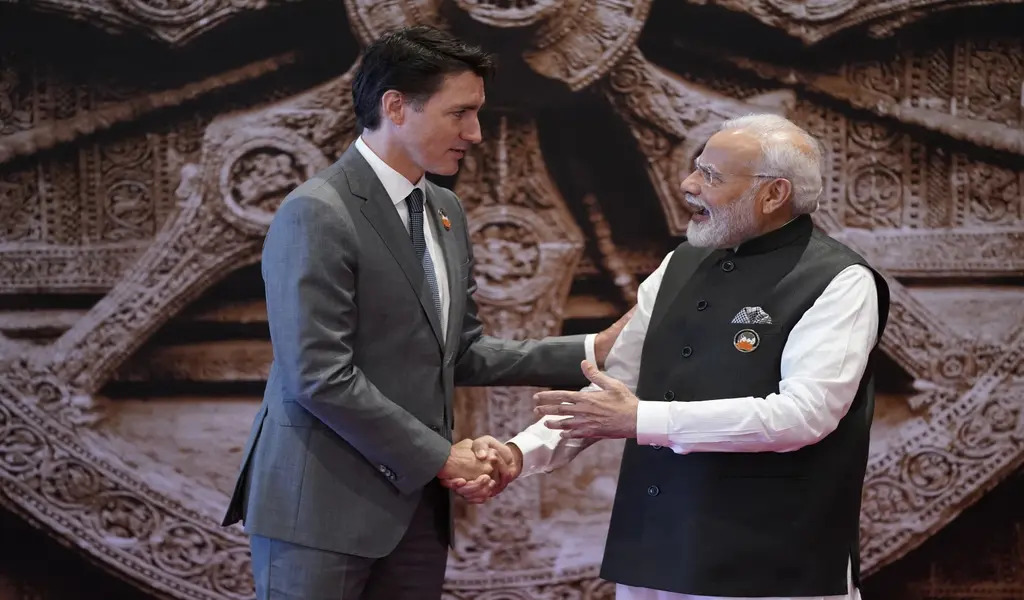 Is the Movement Still Active?
While there is currently no active insurgency in Punjab, the Khalistan movement still maintains a presence with supporters within the state and among the substantial Sikh diaspora outside India.
The Indian government has consistently cautioned about the resurgence of Sikh separatist sentiments.
Under Prime Minister Narendra Modi's leadership, the government has intensified efforts to apprehend Sikh separatist leaders, leading to the arrest of numerous figures associated with the movement.
In 2020, during the farmer protests on the outskirts of New Delhi against controversial agriculture laws, the Modi government initially attempted to discredit Sikh participants by labeling them as "Khalistanis."
Subsequently, due to mounting pressure, the government withdrew the contentious laws.
Earlier this year, Indian authorities arrested a separatist leader who had rekindled calls for Khalistan, sparking concerns about potential violence in Punjab.
Amritpal Singh, a 30-year-old preacher, gained national attention through his impassioned speeches, citing inspiration from figures like Bhindranwale.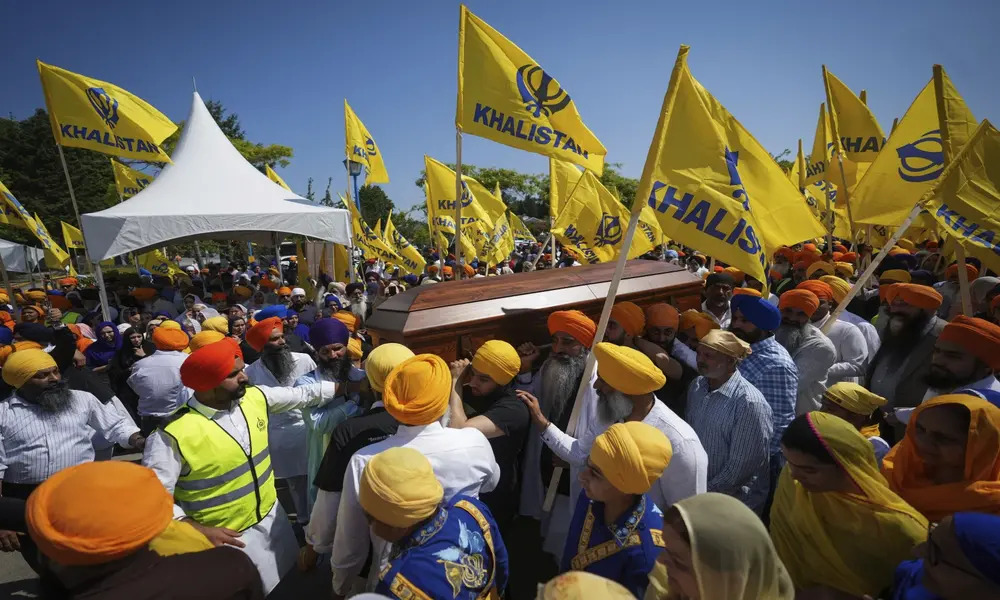 Strength of the Movement Outside India
The Khalistan movement has garnered attention and support beyond India's borders, particularly in countries such as Canada,
Australia, and the U.K. India has consistently urged these nations to take legal action against Sikh activists, with Prime Minister Modi personally raising the issue with their respective prime ministers.
Canada, where Sikhs comprise nearly 2% of the population, has been a focus of these concerns.
Earlier this year, Sikh protesters engaged in symbolic acts of protest, including pulling down the Indian flag at the country's high commission in London and causing damage to the building's windows.
These actions were in response to the arrest of Amritpal Singh. In a similar vein, demonstrators also damaged windows at the Indian consulate in San Francisco and clashed with embassy staff.
India's foreign ministry strongly criticized these incidents and summoned the U.K.'s deputy high commissioner in New Delhi to express its protest over what it perceived as a security breach at the embassy in London.
Furthermore, the Indian government has accused Khalistan supporters in Canada of vandalizing Hindu temples with "anti-India" graffiti and attacking the offices of the Indian High Commission in Ottawa during a protest in March.
It's worth noting that in the preceding year, Paramjit Singh Panjwar, a Sikh militant leader and the head of the Khalistan Commando Force, was killed in Pakistan.
RELATED CTN NEWS:
Qatar-Mediated Prisoner Exchange: Five Americans And Five Iranian Prisoners Freed
Budget Deadlock Sparks Government Shutdown Concerns: 7 Things You Need To Know
Thailand's Economic Uncertainty: Debates, Criticism, And Reassurances Amidst Recession Fears