Rishi Sunak Says AI has Threats and Risks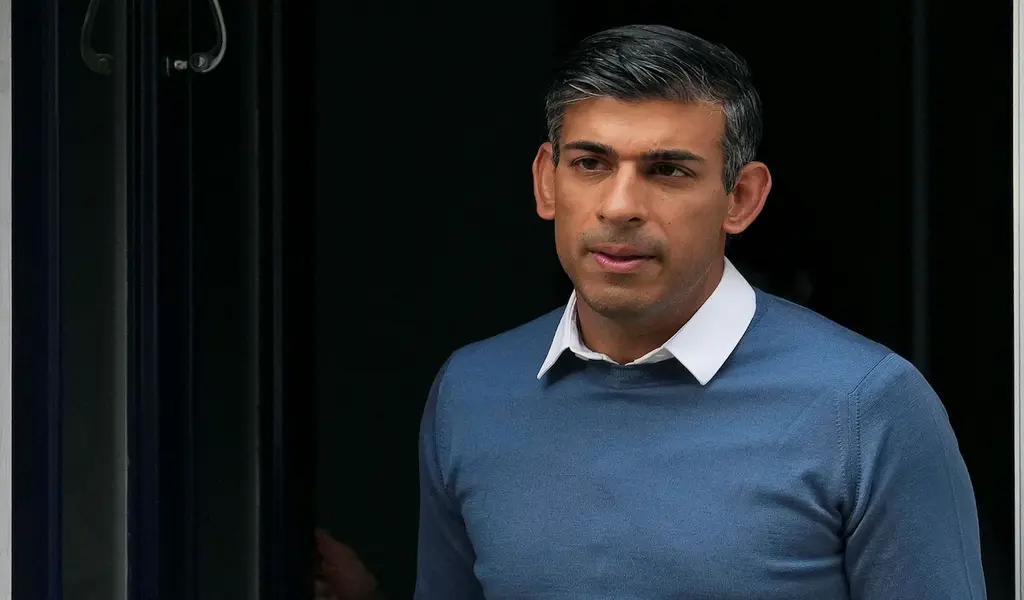 (CTN News) – Rishi Sunak, the prime minister of his country, has cautioned that AI could make it simpler to develop chemical and biological weapons.
Mr. Sunak warned that, in the worst situation, humanity could lose control of artificial intelligence, making its eventual shutdown impossible.
He stated that we shouldn't "bury our heads in the sand" about the dangers posed by AI, even if the potential for harm is debatable.
The Prime Minister made this claim in a speech meant to portray the United Kingdom as an AI pioneer.
Despite its potential effects on employment, he argued that further research and development of the technology will boost overall economic growth and productivity.
Following the release of a government assessment, the prime minister gave a speech on Thursday morning outlining the possibilities and possible hazards posed by AI, including cyber attacks, fraud, and child sexual exploitation.
Rishi Sunak warned that terrorist groups could use AI "to spread fear and disruption on an even greater scale," which was one of the concerns listed in the report.
He stressed the importance of making it a "global priority" to reduce the possibility of human extinction at the hands of artificial intelligence.
He went on to say "This is not a risk that people need to be losing sleep over right now and I don't want to be alarmist."
He described himself as "optimistic" about the future of artificial intelligence and its ability to improve people's lives.
AI's current disruption of the job market is a threat that will hit closer to home for many.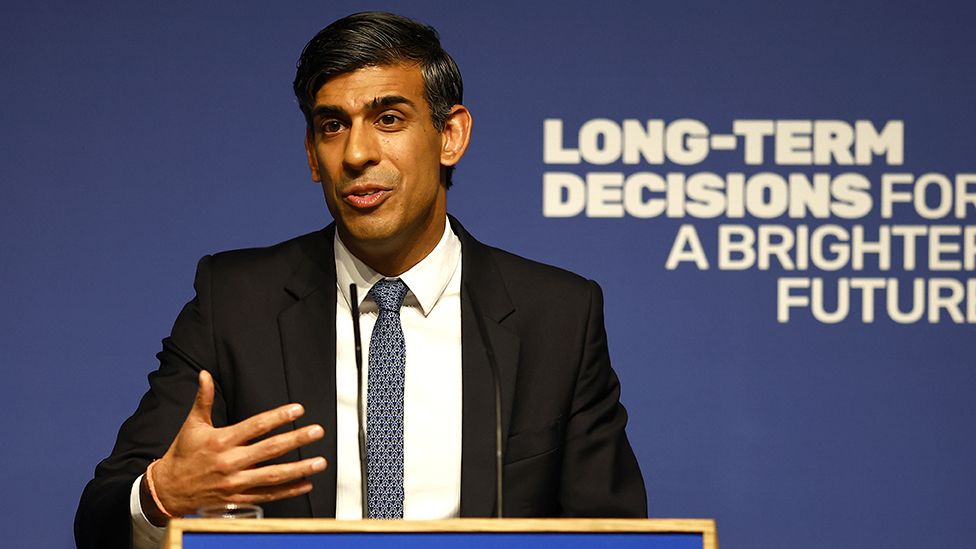 Rishi Sunak noted that artificial intelligence systems can perform administrative chores like contract preparation and decision making more effectively.
Education, he said, was the key to helping individuals adapt to a volatile job market, and he noted that technological advancements have always affected economic activity.
Factory and warehouse operations, for example, have evolved due to automation, yet humans are still needed for some tasks.
The prime minister said that it was overly simplistic to imply that AI would "take people's jobs," and instead he urged the public to see AI as a "co-pilot" in their daily work.
Declassified UK intelligence community documents and other reports detail a range of potential dangers posed by AI in the next two years.
The government's "Safety and Security Risks of Generative Artificial Intelligence to 2025" assessment suggests that AI might be used to do the following by that year:
Boost the terrorists' capacity for spreading their message, radicalizing their recruits, securing funds, creating weapons, and plotting attacks.
Theft, impersonation, ransomware, cash theft, data mining, and voice cloning all rise. Lift the ban on graphic depictions of sexual abuse of children
Prepare for and execute online attacks Induce doubt in the integrity of material and employ 'deepfakes' to sway public opinion Compile information on chemical, biological, and radioactive assaults carried out by non-state violent actors
The AI danger has been met with mixed opinions from experts, and earlier worries about developing technology have not come to fruition.
BCS (The Chartered Institute for IT) CEO Rashik Parmar has claimed, "AI won't grow up like The Terminator.
"If we take the proper steps, it will be a trusted co-pilot from our earliest school days to our retirement."
Rishi Sunak stated in his address that the United Kingdom will not "rush to regulate" artificial intelligence (AI) since it is "hard to regulate something you do not fully understand."
The British strategy, he argued, should be balanced and innovative.
Rishi Sunak hopes to elevate the United Kingdom to the forefront of technological security debates around the world, but the country lacks the resources and native tech titans to compete with powerhouses like the United States and China.
While many of the West's most influential AI researchers have been cooperative thus far, many questions remain unanswered about the training data used and the inner workings of these tools.
The United Kingdom will need to figure out how to get these companies to quit "marking their own homework," as the prime minister put it.
In contrast to the EU, the United Kingdom has been "notoriously averse to regulating AI," according to Prof. Carissa Veliz, associate professor of philosophy at the University of Oxford's Institute of Ethics in AI.
She finds it "interesting for Rishi Sunak to say that the UK is particularly well-suited to lead the efforts of ensuring the safety of AI."
To paraphrase her, "the most impressive and important innovations" are frequently the result of mandated changes.
The opposition party claimed the administration had not yet provided details on how it planned to oversee the most advanced AI systems.
"Rishi Sunak should back up his words with action and publish the next steps on how we can ensure the public is protected," said Peter Kyle, the shadow secretary for science, innovation, and technology.
The United Kingdom will be hosting a two-day AI safety symposium in Buckinghamshire's Bletchley Park next week, and China is scheduled to send representatives.
Some have attacked the timing of the invitation to China, saying it comes at a bad time for relations between the two countries. A letter from former Prime Minister Liz Truss encouraging Rishi Sunak to decline China's invitation was just discovered.
She is worried about Beijing's stance towards the West regarding artificial intelligence and argues that the United States "should be working with our allies, not seeking to subvert freedom and democracy."
Rishi Sunak has previously justified the choice, saying that "no serious strategy for AI without at least trying to engage all of the world's leading AI powers" was possible.
World leaders, tech companies, scientists, and academics will all be present at the conference to debate this new field.
The summit's focus has been questioned by Gina Neff, professor at the University of Cambridge and director of the Minderoo Centre for Technology and Democracy.
"The concerns that most people care about are not on the table, from building digital skills to how we work with powerful AI tools," according to her.
"This brings its own risks for people, communities, and the planet."