Physician Petitions for Regulations on Cannabis to Protect Children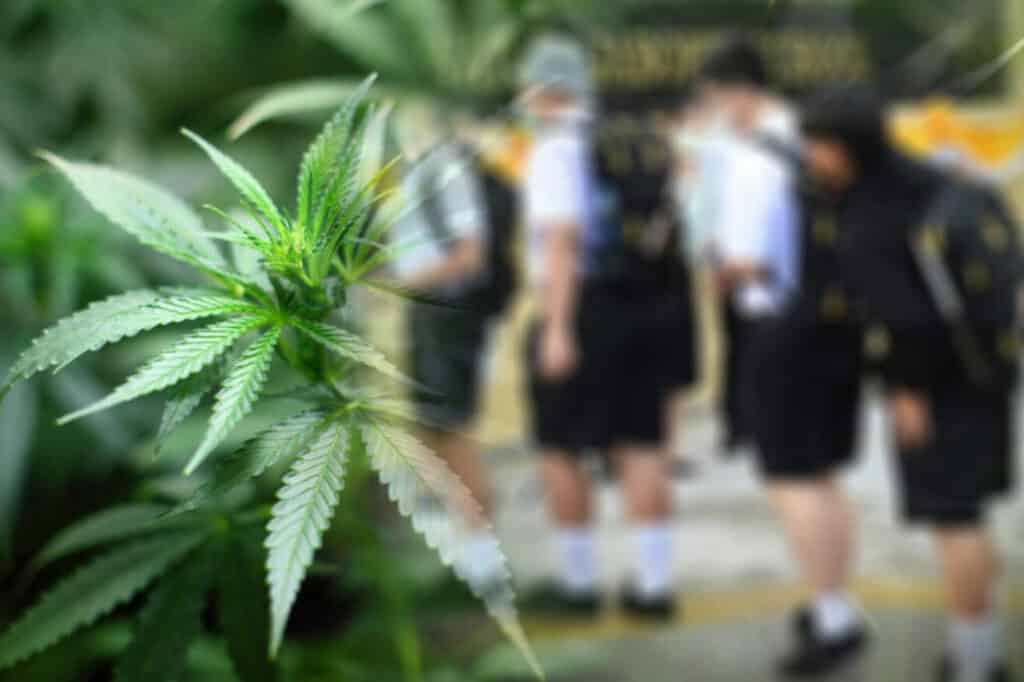 A doctor has asked the government of Thailand to establish legislation to regulate cannabis and cannabis-infused food products as soon as possible, before someone falls gravely ill or dies as a result of unwittingly swallowing them.
Dr. Smith Srisont, president of Thailand's Forensic Physician Association, commented on Facebook about a new case in which a youngster was hospitalized after suffering from a highly erratic heartbeat, reportedly as a result of eating a jelly gummies.
His parents then discovered that the jelly was a cannabis-infused product sold at a sweets shop near the child's school, according to the doctor, who added that it's possible the boy was unaware the jelly contained cannabis.
The child's heart rate was rapidly climbing when he was transported to the hospital, he wrote in the post, which included photographs of the identical type of cannabis-infused jelly he saw on the internet.
"This isn't the first time this has happened. "Ask any emergency department doctor or psychiatrist working at a state-run institution how many such instances they have lately dealt with," he said.
The situation is deteriorating, and the government and other organizations involved will need to move faster to better regulate cannabis, he said.
"One day, it could be your child who takes a cannabis-infused food and subsequently requires hospitalization or even dies as a result," he added.
Meanwhile, Bangkok governor Chadchart Sittipunt says keeping young people away from cannabis, hemp, and kratom requires the assistance of businesses near schools.
He was speaking at Wichutit School in the Din Daeng area, one of 437 schools managed by the Bangkok Metropolitan Administration (BMA) that are being tested as non-narcotic educational outlets.
The plants' removal off the drugs list has raised concerns that cannabis, in particular, could be abused by children and end up in schools.
According to the governor, decriminalizing the three plants, which are currently widely available, could harm students.
His visit to Wichutit School also lead him to nearby Prachasongkroh Road, where he discovered some businesses selling marijuana leaves.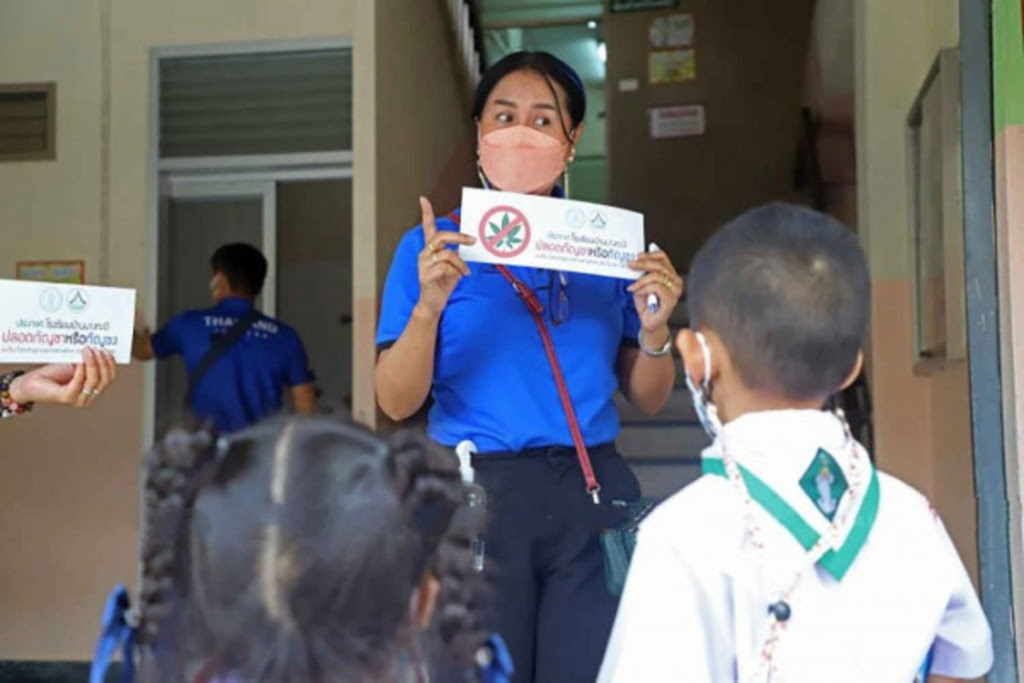 Mr Chadchart stated that he has requested the school to create brochures and hang banners informing kids about the potential dangers of the plants. In addition, thessakij inspectors from City Hall will perform checks to prevent them from being smuggled into schools.
He claimed that schools can keep plants off their grounds, but the more immediate worry was surrounding cannabis businesses.
Businesses, on the other hand, have cooperated by not allowing minors to enter. "I appreciate [their] assistance," the governor stated.
According to Mr. Chadchart, while legalizing cannabis may enhance the economy, it may only benefit select groups.
He claims that kratom is now widely available in some schools, which have a responsibility to educate students about its addictive tendencies.
"In reality, kratom may be just as dangerous as marijuana," he warned.
Nevertheless, Mr Chadchart is moving through with an initiative to purchase safety helmets for young pupils who ride pillion on motorcycles to school.
According to a poll, 70% of the 270,000 young pupils attending BMA-run schools ride their motorcycles to school but do not wear helmets.
Cannabis Use Surge in Thailand Since Decriminalization in 2022